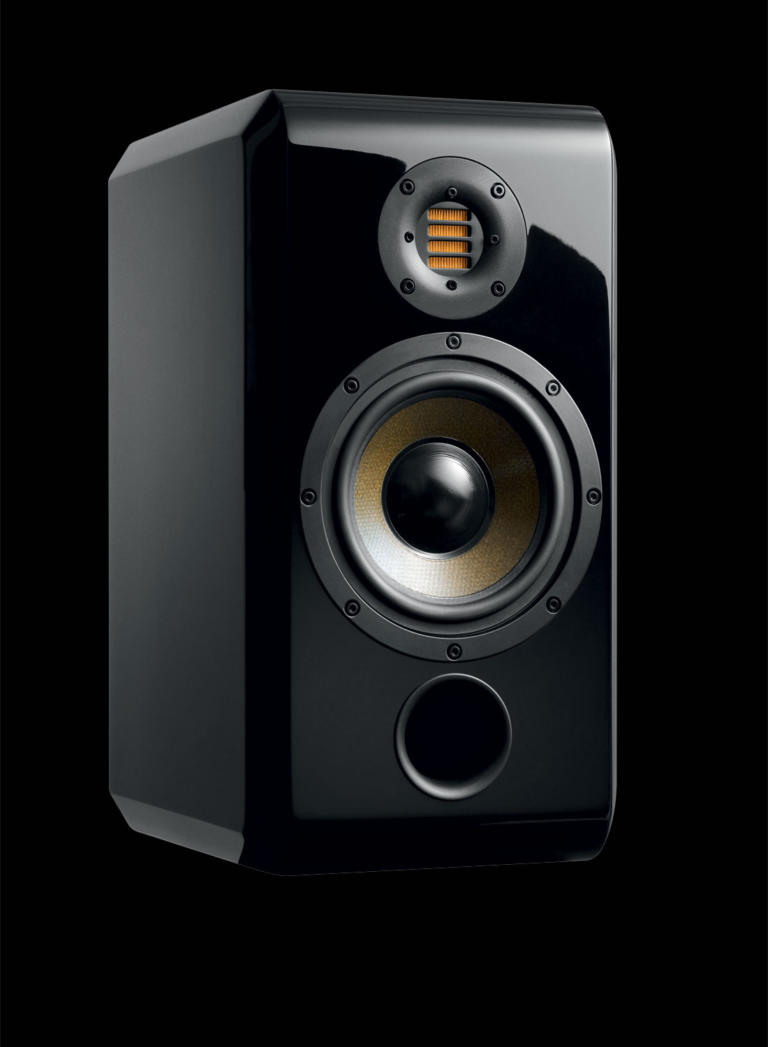 ADAM Classic Compact MK3
Like the name implies, the Compact is small in size. However, its compact dimensions make the sound qualities even more staggering. This smallest member of the Classic family features the same technologies and materials found in the other members.
Equipped with one X-ART tweeter with the A/B amplifier of the newest generation and a further developed 7" HexaCone woofer, the Compact is a premier choice for both stereo and multichannel applications. The woofer is being driven by a top-of-the-line PWM amplifier, a technology that guarantees highest efficiency and longevity.
German Handmade Precision X-ART Tweeter
Frequency Response: 35 Hz - 50 kHz
Crossover frequencies: 2400 Hz
Approved BY OUR PROFESSIONAL COMMUNITY
"ADAM, with their Classic Compact Mk3 created an impressive Hifi-speaker in all means. They are as neutral as a monitor without wanting to seem too academically. Yet with all their clarity, they stay precise, soft and agile but at the same time powerful and strong. For music-lovers [...] this might be their last speaker ever."
hifistatement
"Especially at low volumes that can be used after 10pm without disturbing your neighbours the ADAM played as huge as hardly any other speaker. (...) sounded wonderfully high-resolution, precise and with a particulary vivid exposure of the voices. Conclusion: Not only with regards to practical reasons active speakers like the ADAM are a clever counter-concept. Features like the EQ and XLR plugs really are a step forward. Using these with a controllable source you get the most puristic stereo you could think of. That's why less is more sound."
AUDIO
Technical Data - Active Version
Woofer
| | |
| --- | --- |
| Number | 1 |
| Basket Ø | 7.5" (186 mm) |
| Cone Material | HexaCone |
Tweeter
| | |
| --- | --- |
| Number | 1 |
| Type | X-ART |
| Velocity Transform Ratio | 4:1 |
| Diaphragm Weight | 0.17 g |
Built-in Amplifiers
| | |
| --- | --- |
| Woofer | 1 |
| Type | PWM |
| Amp. Power RMS / Music | 200 W / 300 W |
| Tweeter | 1 |
| Type | A/B |
| Amp. Power RMS / Music | 50 W / 100 W |
General Data
| | |
| --- | --- |
| Frequency Response | 35 Hz - 50 kHz |
| Crossover Frequencies | 2400 Hz |
| Input Impedance | 10 kOhm |
| Weight | 24.3 lb (11 kg) |
| Height x Width x Depth | 17.5" (440 mm) x 9" (230 mm) x 11.5" (290 mm) |
| Finish | Black glossy, Cherry, Walnut |
| Warranty | 5 years |
| Delivery Contents | Front cover, manual, power cord |
Technical Data - Passive Version
Woofer
| | |
| --- | --- |
| Number | 1 |
| Basket Ø | 7.5" (186 mm) |
| Cone Material | HexaCone |
Tweeter
| | |
| --- | --- |
| Number | 1 |
| Type | X-ART |
| Velocity Transform Ratio | 4:1 |
| Diaphragm Weight | 0.17 g |
General Data
| | |
| --- | --- |
| Power Handling | 200 W / 300 W |
| Efficiency | ≥87 dB / W / m |
| Frequency Response | 38 Hz - 50 kHz |
| Crossover Frequencies | 2400 Hz |
| Impedance | 4 Ohm |
| Weight | 24.3 lb (11 kg) |
| Height x Width x Depth | 17.5" (440 mm) x 9" (230 mm) x 11.5" (290 mm) |
| Finish | Black glossy, Cherry, Walnut |
| Warranty | 10 years |
| Delivery Contents | Front cover, manual, bi-wiring terminal |