SOLUTIONS
Closer To Your Performance
Guitar players now often function as both composer and producer, having a band "in the box" at their fingertips. Recording guitars requires perfect tone, which is why professional studio monitors are needed to create the perfect sonic signature.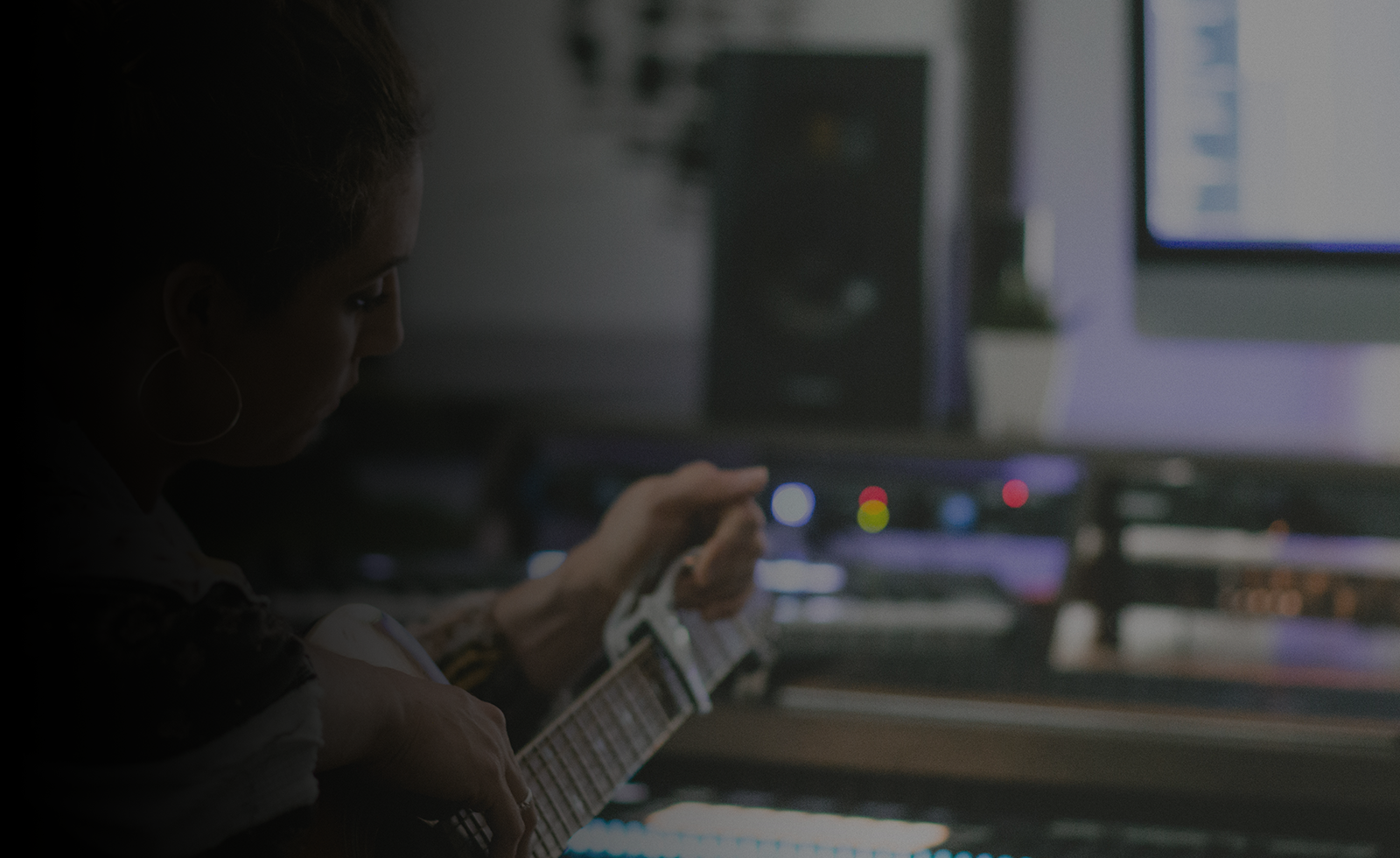 Recently there has been a great shift in the way music is made: more and more musicians brought the studio into their home. This improved access to recording technology has allowed musicians to engineer and record their compositions themselves.
GUITARIST, SONGWRITER, PRODUCER
Using audio interfaces, plugins, and amp simulators, every guitarist can now capture the quality and excellence of a professional studio in their own recording environment. Capturing perfect sound is important not only for your recordings, but also for translating these moments into new live environments.
Software and studio tools also make writing songs as a collective possible beyond the boundaries of a rehearsal room. Sharing audio online or through a creative platform, lets you collaborate with a wider set of artists across the world.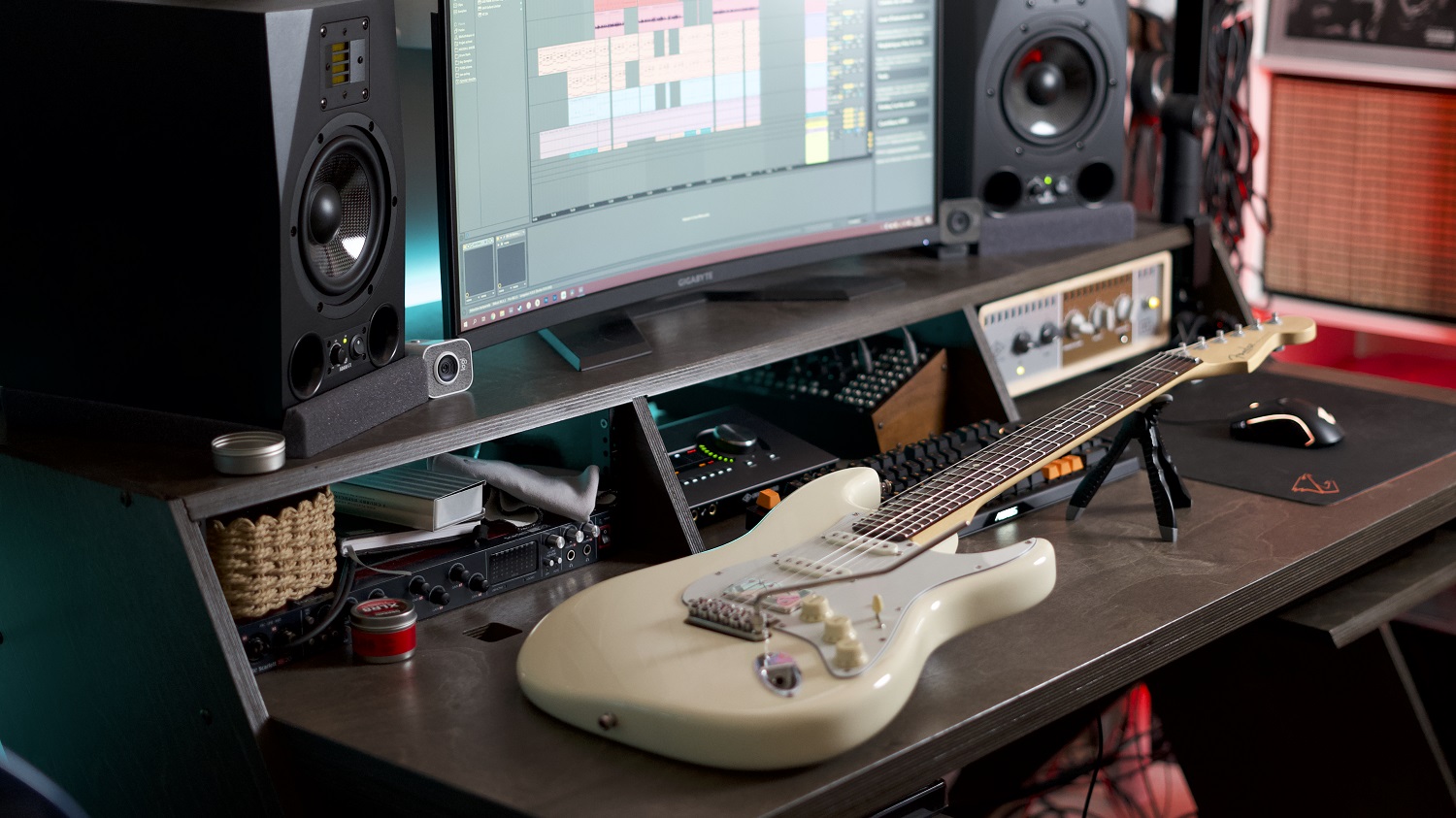 THE GUITAR AS THE STORYTELLER
Your style and performance embodies the character of your music. The guitar is a very expressive instrument and its genuine and emotive sound requires precision to capture every single nuance. Your guitar tone is important, it's your voice as an artist.
To become a tried-and-tested music maker of the highest quality, understanding the sound and harmonics of other instruments is quintessential to your work. Translating the sound of a band from a live environment to one that exists within your production takes a skilled ear and quality audio. In most instances, the guitar is only one-part of a larger production but each instrument needs to be distinguishable.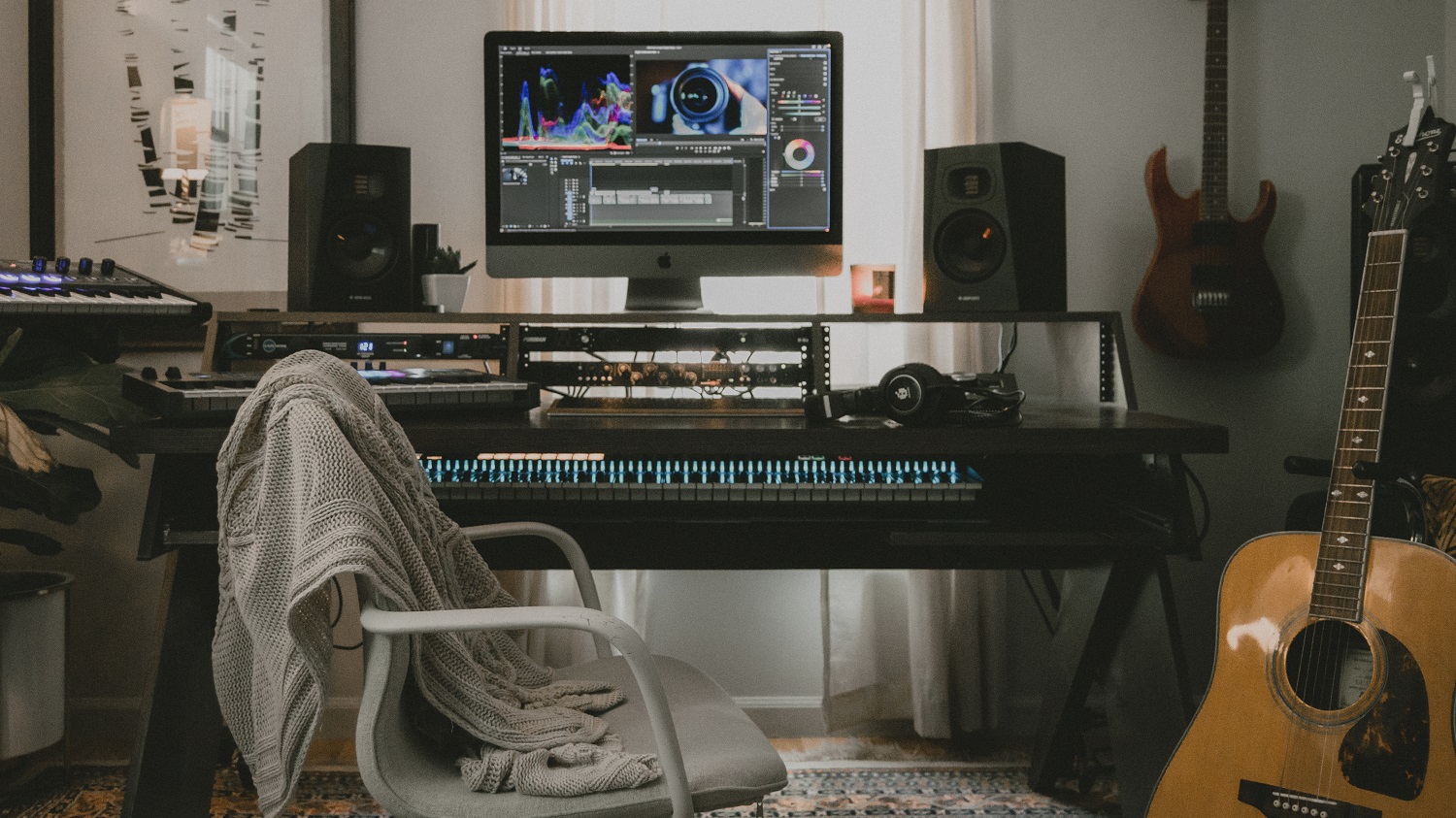 HOW STUDIO SPEAKERS HELP
A guitar player's sound was previously determined by the amp, cab and pedals that were available to them. In-the-box technology, coupled with high-performance, professional studio monitors, gives guitarists the flexibility to be both creative and accurate within their field of audio.
Dial-in your sound with the right studio monitor, and find the right EQs, levels and dynamics. Only with proper monitoring will you pinpoint the exact frequencies across your playing, while being able to recognize any string noises and harmonics that occurs within your music.
Reference monitors, like the T Series, will give you exactly that and are a serious investment in your tone without being a part of the actual signal chain.
Precision, accurate audio will allow you to hone your creative essence, create the sound that defines you as a musician, and stand-out as an artist, producer, and guitarist.