F7Nearfield Monitor
Archived Product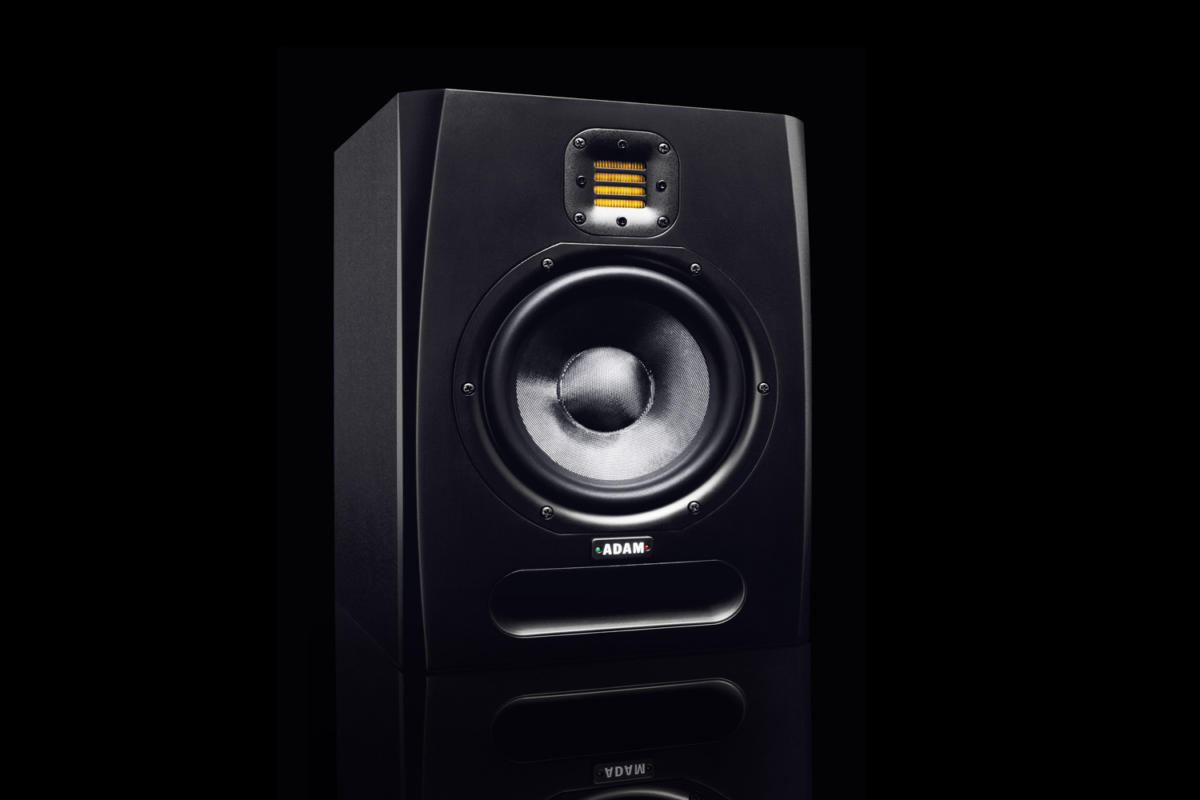 Approved BY OUR PROFESSIONAL COMMUNITY
Given their balance of sonic virtues, and taking ease of use into account, I must conclude that the ADAM F7 deserves a very enthusiastic recommendation.
Chris Bryant
HifiCritic
The briskness that comes out of these tiny speakers is very exciting. The X-ART tweeter with its extended high frequency range does a perfect job here. The bass response is surprisingly powerful in an utterly unobtrusive way. These monitors offer great sound for little money, a feature one can only recommend!
Lennart Jeschke
Recording
If you have always aspired to Adam monitors but found them beyond your budget, you may well find the F5s are
just what you need, with the option of going for the F7s if you need something for a slightly larger room. It could just be that Adam have come up with a serious contender for 'best in class' with the F5s.
Paul White
Sound on Sound
Features & Benefits
| Product Feature | Benefit to the customer |
| --- | --- |
| X-ART tweeter, handmade in Berlin | – Allows longer operation with fewer signs of fatigue – Their breakup is prevented by the folded diaphragms, distortions are effectively reduced to a minimum – Advanced dynamic range due to acoustically effective diaphragm surface that is 2.5 times bigger (compared to a classic tweeter according to the piston principle) |
| The air velocity ratio of 4:1 during the sound generation by folded X-ART membrane | Direct, fast response in the high-range even with complex transients |
| Lightweight glass fiber/paper sandwich construction of the woofers | Excellent transient response even at high sound levels without breakup of the diaphragm |
| Vertical 2-way system with 7" woofer | High resolution of the stereo image |
| Spacious bass reflex ports on the front | – Bass reproduction with very low compression – Allows positioning close to walls |
| Linear frequency response of 44 Hz to 50 kHz | Unbiased reproduction in a wide frequency band |
| Maximum peak sound pressure per pair in 1 m ≥ 109 dB | Powerful, compression-free sound reproduction even at very high sound levels |
| Simple, stepless room acoustic adjustments over 2-band EQ and high pass filter | Allows optimal adaptation to acoustically difficult listening environments or individual preferences |
| Analog inputs over XLR/jack combination sockets and RCA | Optimized for balanced and unbalanced line signals |
| Auto Standby Mode | Energy saving when not in use |
| Acoustically optimized cabinet geometry | Reduction of unwanted reflections on the cabinets |
| Compact cabinet dimensions | Fits every desktop |
| Easily mounted on walls with original ADAM Audio wall mount (optional) | Space saving positioning at any height |
| 2 years warranty | Full repair service if required |
Technical Data
Woofer
| | |
| --- | --- |
| Number | 1 |
| Basket Ø | 7" (177 mm) |
| Voice Coil Ø | 1.5" (37 mm) |
| Cone Material | Glass fiber/paper |
Tweeter
| | |
| --- | --- |
| Number | 1 |
| Type | X-ART |
| Diaphragm Area | 3 inch² (1848 mm²) |
| Equiv. Diaphragm Ø | 1.5" (42 mm) |
| Velocity Transform Ratio | 4:1 |
Built-in Amplifiers
| | |
| --- | --- |
| Woofer | 1 |
| Type | A/B |
| Amp. Power RMS / Music | 60 W / 85 W |
| Tweeter | 1 |
| Type | A/B |
| Amp. Power RMS / Music | 40 W / 55 W |
Control Panel
| | |
| --- | --- |
| Input Sensitivity | -∞ to +6 dB |
| High Shelf EQ > 5 kHz | ±6 dB |
| Low Shelf EQ < 300 Hz | ±6 dB |
General Data
| | |
| --- | --- |
| Frequency Response | 44 Hz - 50 kHz |
| Max. SPL per pair at 1 m | ≥109 dB |
| Crossover Frequencies | 2600 Hz |
| Weight | 19.8 lb (9 kg) |
| Magnetically Shielded | No |
| Height x Width x Depth | 12.5" (321 mm) x 9" (225 mm) x 10.5" (266 mm) |
| Warranty | 2 years |
| Delivery Contents | Power cord, manual |