A5XNearfield Monitor
Archived Product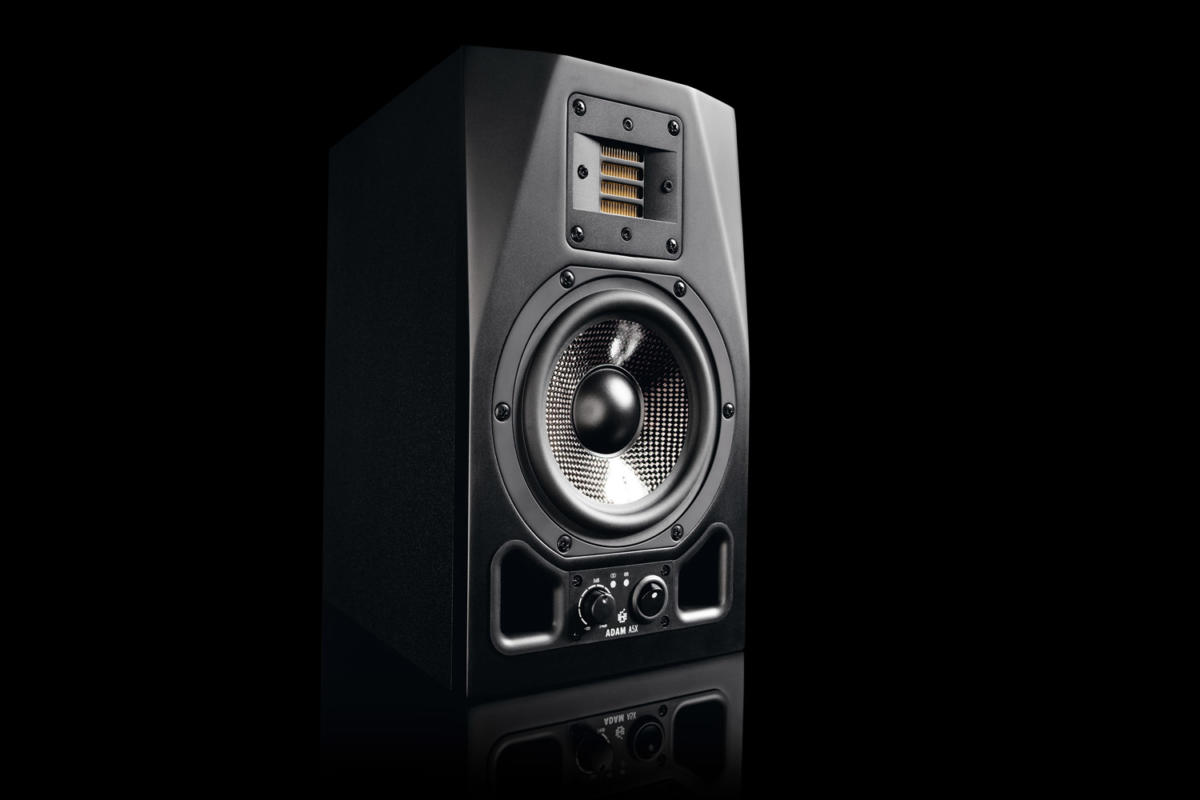 Approved BY OUR PROFESSIONAL COMMUNITY
In the mid and treble range the A5X is the ultimate benchmark and reveals unheard details of own recordings or your record collection at home that many monitors conceal or that would only be noticeable with the help of headphones. (…) The ADAM A5X is one of the few reasonably priced compact monitors in the market that will not only satisfy musicians but at the same time will also meet the professional requirements of commercial studios, broadcast vans and stations.
Falk Kirsten Hoffmann
amazona
When it comes to budget studio monitors the A5X from ADAM Audio is a stroke of genius. Price, workmanship and sound go very well together and make up the perfect studio monitor that will barely have any competition in its price range. The sound performance is unique for a monitor in this category which above all is down to the incredible abilities of the X-ART-tweeter.
The A5X is a recommendation for all DJs and producers who put emphasis on a consistent overall concept.
Paul Voges
scratchmix
On the desktop the A5X has made a superb impression. In comparison to other desktop monitors, no one was able to get close to this level. The top-class X-ART tweeter makes the high frequencies sound brilliant and transparent in a great way. And even when the speakers are placed right next to a screen, the imaging is three dimensional and palpable.
Stereo
Technical Data
Woofer
| | |
| --- | --- |
| Number | 1 |
| Basket Ø | 5.5" (145 mm) |
| Voice Coil Ø | 1.5" (32 mm) |
| Cone Material | Carbon / Rohacell / Glass Fiber |
Tweeter
| | |
| --- | --- |
| Number | 1 |
| Type | X-ART |
| Diaphragm Area | 4 inch² (2420 mm²) |
| Equiv. Diaphragm Ø | 2" (56 mm) |
| Velocity Transform Ratio | 4:1 |
| Diaphragm Weight | 0.17 g |
Built-in Amplifiers
| | |
| --- | --- |
| Woofer | 1 |
| Type | PWM |
| Amp. Power RMS / Music | 50 W / 75 W |
| Tweeter | 1 |
| Type | A/B |
| Amp. Power RMS / Music | 50 W / 75 W |
Control Options
| | |
| --- | --- |
| Input Sensitivity | -∞ to +14 dB |
| High Shelf EQ > 5 kHz | ±6 dB |
| Low Shelf EQ < 300 Hz | ±6 dB |
| Tweeter Gain | ±4 dB |
General Data
| | |
| --- | --- |
| Frequency Response | 50 Hz - 50 kHz (-10 dB) |
| THD 90 dB / 1 m > 100 Hz | ≤0.6 % |
| Max. SPL with sine wave acoustic 100 Hz to 3 kHz at 1 m | ≥102 dB |
| Max. SPL per pair at 1 m | ≥110 dB |
| Crossover Frequencies | 2.5 kHz |
| Input Impedance | 30 kOhm |
| Panel | Front |
| Stereolink | Yes |
| Weight | 14.6 lb (6,6 kg) |
| Magnetically Shielded | No |
| Height x Width x Depth | 11" (280 mm) x 6.5" (170 mm) x 8.5" (220 mm) |
| Warranty | 5 years (2 years warranty plus 3 years optional with product registration) |
| Delivery Contents | Cinch-cable, power cord, manual |