A7XNearfield Monitor
Archived Product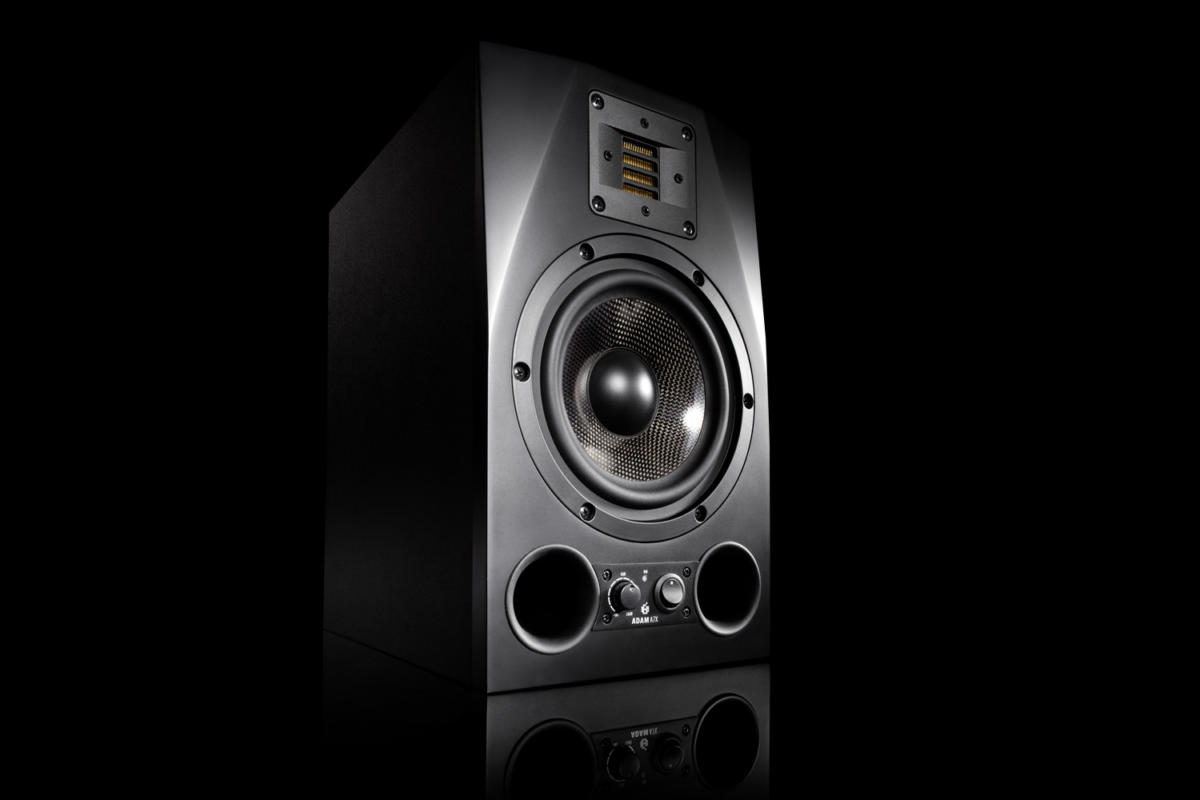 Approved BY OUR PROFESSIONAL COMMUNITY
"A great sounding set of monitors that will help improve your mix craft."
DJMag
With the first beats after connecting the A7X to my Mackie Onyx mixer I realised that this speaker not only complies with the requirements of a daily studio routine but also does sound absolutely fabulous. (…) This speaker played so easy, airy and freely that it was a pleasure listening to it.
Fidelity
I expect the ADAM A7X to dominate the conversation for a long time to come.
Barney Jameson
DV Magazine
Seldomly you get so much sound in this price range. Congratulations to ADAM. Mission accomplished.
Hifi-Stars
I personally loved the A7X monitors from the minute I took them out of the box! They are very accurate and have a flat response, a lovely detailed sound and they will not break the bank, but should provide you with an accurate mix.
Tony Long
Absolutemusic
The A7X from ADAM Audio wins the race a long way ahead of the rest.
Sound & Recording: Top 5 Studio Monitors
"During the listening tests, the A7X produced wonderfully clear treble frequencies. Its tone was brilliantly balanced with strong impulse production and a bass response as deep as an abyss. The bass frequencies remained stable even at high volumes, and the overall sound didn't become wearying even after longer listening sessions."
Christian Möller
AUDIO
Technical Data
Woofer
| | |
| --- | --- |
| Number | 1 |
| Basket Ø | 7" (175 mm) |
| Voice Coil Ø | 1.5" (38 mm) |
| Cone Material | Carbon / Rohacell / Glass Fiber |
Tweeter
| | |
| --- | --- |
| Number | 1 |
| Type | X-ART |
| Diaphragm Area | 4 inch² (2420 mm²) |
| Equiv. Diaphragm Ø | 2" (56 mm) |
| Velocity Transform Ratio | 4:1 |
| Diaphragm Weight | 0.17 g |
Built-in Amplifiers
| | |
| --- | --- |
| Woofer | 1 |
| Type | PWM |
| Amp. Power RMS / Music | 100 W / 150 W |
| Tweeter | 1 |
| Type | A/B |
| Amp. Power RMS / Music | 50 W / 75 W |
Control Options
| | |
| --- | --- |
| Input Sensitivity | -∞ to +14 dB |
| High Shelf EQ > 5 kHz | ±6 dB |
| Low Shelf EQ < 300 Hz | ±6 dB |
| Tweeter Gain | ±4 dB |
General Data
| | |
| --- | --- |
| Frequency Response | 42 Hz - 50 kHz (-10 dB) |
| THD 90 dB / 1 m > 100 Hz | ≤0.5 % |
| Max. SPL with sine wave acoustic 100 Hz to 3 kHz at 1 m | ≥106 dB |
| Max. SPL per pair at 1 m | ≥114 dB |
| Crossover Frequencies | 2.5 kHz |
| Input Impedance | 30 kOhm |
| Panel | Front |
| Weight | 20.3 lb (9,2 kg) |
| Magnetically Shielded | No |
| Height x Width x Depth | 13.5" (337 mm) x 8" (201 mm) x 11" (280 mm) |
| Warranty | 5 years (2 years warranty plus 3 years optional with product registration) |
| Delivery contents | Power cord, manual |