S1XNearfield Monitor
Archived Product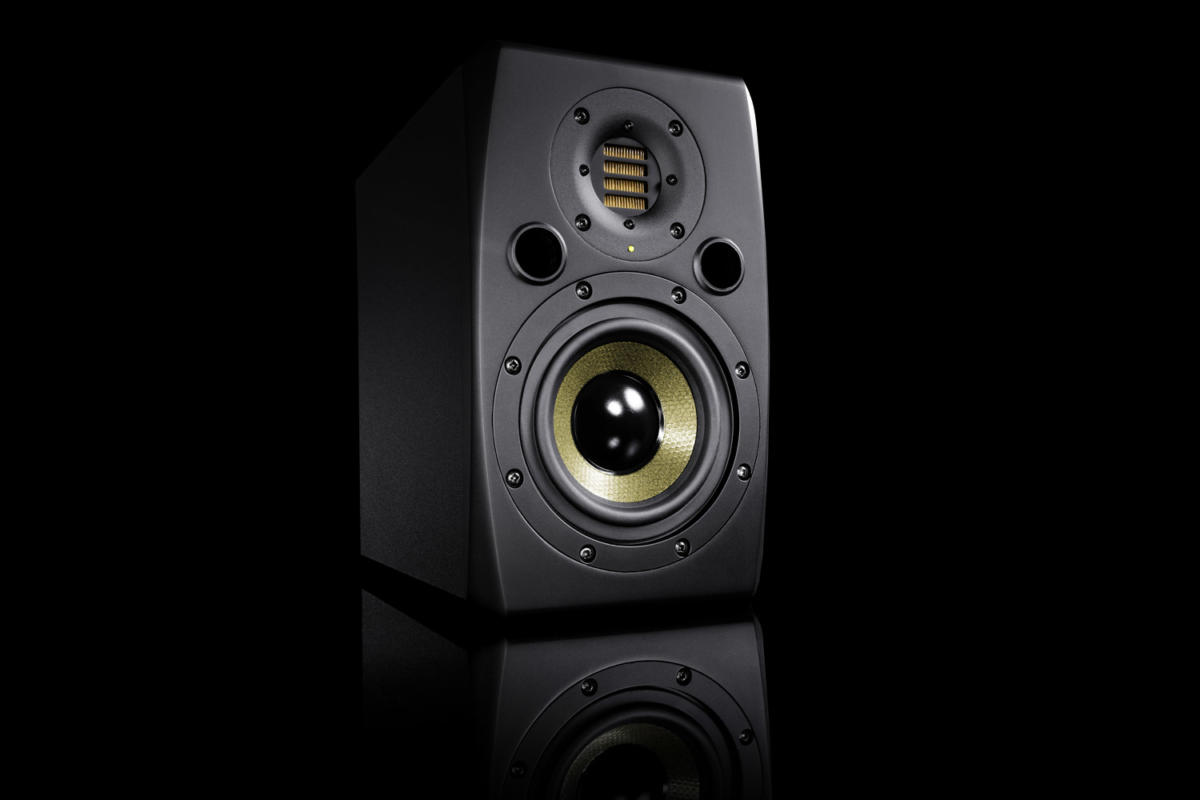 Approved BY OUR PROFESSIONAL COMMUNITY
"The S1X is a really competent small monitor that stands out in the crowd of near-field speakers by virtue of its unique high-frequency driver. It´s detailed, powerful and compact and doesn't mess up your sound in any appreciable way."
Audio Media International
"ADAM is pushing the standard for transparency in a monitor system to new levels."
Pro Sound News
Features & Benefits
Product Feature

Benefit to the customer

X-ART tweeter, handmade in Berlin

Allows longer operation with fewer signs of fatigue
Their breakup is prevented by the folded diaphragms, distortions are effectively reduced to a minimum
Advanced dynamic range due to acoustically effective diaphragm surface that is 2.5 times bigger (compared to a classic tweeter according to the piston principle)

The air velocity ratio of 4:1 during the sound generation by folded X-ART membrane

Direct, fast response in the high-range even with complex transients

Ultra-light but extremely dimensionally stable woofer material (HexaCone)

Excellent transient response even at high sound levels without breakup of the diaphragm

Vertical 2-way system with 6" woofer

High resolution of the stereo image

Spacious bass reflex ports on the front

Bass reproduction with very low compression
Allows positioning close to walls

Highly efficient PWM amplifier for the woofer coupled with an A/B amplifier for X-ART tweeter

Low-distortion amplification at both low and high volume levels

Linear frequency response of 40 Hz to 50 kHz

Unbiased reproduction in a wide frequency band

Maximum peak sound pressure per pair in 1 m ≥ 113 dB

Powerful, compression-free sound reproduction even at very high sound levels

Room acoustic adjustments via the SX Panel

Allows optimal adaptation to acoustically difficult listening environments or individual preferences

Analog XLR input

Optimized for balanced line signals

Acoustically optimized cabinet geometry

Reduction of unwanted reflections on the cabinets

Directional sound radiation in vertical plane

Reduction of early reflections on the surfaces of, e.g. mixing consoles, desks, etc.

2 years warranty with optional extension to 3 years with the registration of the product

Full repair service if required for 5 years
Technical Data
Woofer
| | |
| --- | --- |
| Number | 1 |
| Basket Ø | 6" (156 mm) |
| Voice Coil Ø | 1.5" (37 mm) |
| Cone Material | HexaCone |
Tweeter
| | |
| --- | --- |
| Number | 1 |
| Type | X-ART |
| Diaphragm Area | 4 inch² (2420 mm²) |
| Equiv. Diaphragm Ø | 2" (56 mm) |
| Velocity Transform Ratio | 4:1 |
| Diaphragm Weight | 0.17 g |
Built-in Amplifiers
| | |
| --- | --- |
| Woofer | 1 |
| Type | PWM |
| Amp. Power RMS / Music | 200 W / 280 W |
| Tweeter | 1 |
| Type | A/B |
| Amp. Power RMS / Music | 50 W / 100 W |
Control Panel
| | |
| --- | --- |
| Input Sensitivity | ±10 dB |
| High Shelf EQ > 6 kHz | ±6 dB |
| Low Shelf EQ < 150 Hz | ±6 dB |
| Tweeter Gain | ±4 dB |
General Data
| | |
| --- | --- |
| Frequency Response | 40 Hz - 50 kHz |
| THD > 80 Hz | ≤1.5 % |
| Max. SPL with sine wave acoustic 100 Hz to 3 kHz at 1 m | ≥103 dB |
| Max. SPL per pair at 1 m | ≥113 dB |
| Crossover Frequencies | 2200 Hz |
| Input Impedance | 10 kOhm |
| Panel | Rear |
| Weight | 13.2 lb (6 kg) |
| Magnetically Shielded | No |
| Height x Width x Depth | 11.5" (295 mm) x 7" (175 mm) x 10" (260 mm) |
| Warranty | 5 years (2 years warranty plus 3 years optional with product registration) |
| Delivery contents | Power cord, manual |