Gábor NóniuszStaying Sonically Versatile with Budapest's Award-Winning Producer
ADAM Users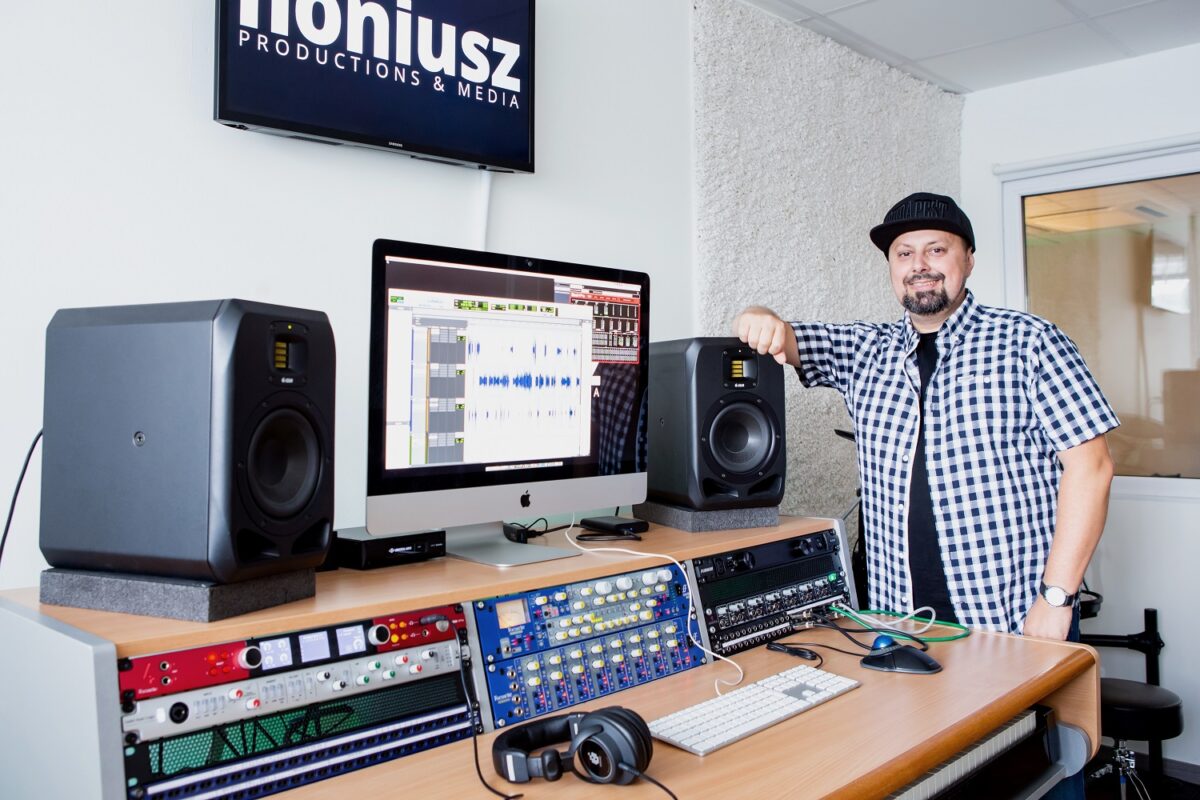 Mirroring sound using the ADAM Audio S2V and SP-5 headphones at NONIUSZ Productions & Media Studio
Award winning mixing and mastering engineer Gábor Nóniusz has been producing and engineering the music of local talents for almost three-decades. Throughout his career, he's worked on over 200 separate releases, received 13 phonogram nominations, and three separate music awards.
In 2016, he set up his own media and production studio in the 11th district of Budapest, offering recording services to all musicians, podcasters, and multi-media artists alike. The recently expanded, 135 m² studio contains a recording room, a control room, and a spacious lounge, servicing musicians and artists from a wide variety of backgrounds.
"Our goal has always been to create long-standing masterpieces, may it be folk, hip-hop, world music or metal," Nóniusz explains about the studio's portfolio to date. "And we have managed to receive honours and awards in almost every genre."
Recently Nóniusz completed projects with Hungarian violin vituoso Félix Lajkó, Celtic punk band Firkin, and local pop-rock act Antares. "We have been fortunate to receive a number of renowned Hungarian rock and jazz musicians, with whom we have made multiple successful releases," Nóniusz states.
Nóniusz's first introduction to ADAM Audio was with the now-decommissioned, nearfield F7 monitors. "I was stunned by what I heard, and how little money one had to invest to get that quality," Nóniusz states about the speakers. Eventually he upgraded, to the A7X, before moving on to the A77X, which he now uses alongside the S2V and the SP-5 headphones.
"A good pair of monitors should be as much a source of enjoyment as a laboratory measuring instrument, for my sake, and for the customers" the engineer states about the importance of having good speakers.
"Working with ADAM Audio products makes my life convenient. I can easily define the right number of lows and high details with them, even on a demanding day in the studio, I feel my ears stay fresh and they do not get tired prematurely," Nóniusz says when asked about the benefits of working with ADAM Audio. "Plus, the monitors are praised by my clients, as they get a pretty honest mirror to their sound."