Philipp Nedel [b-sharp]
ADAM Users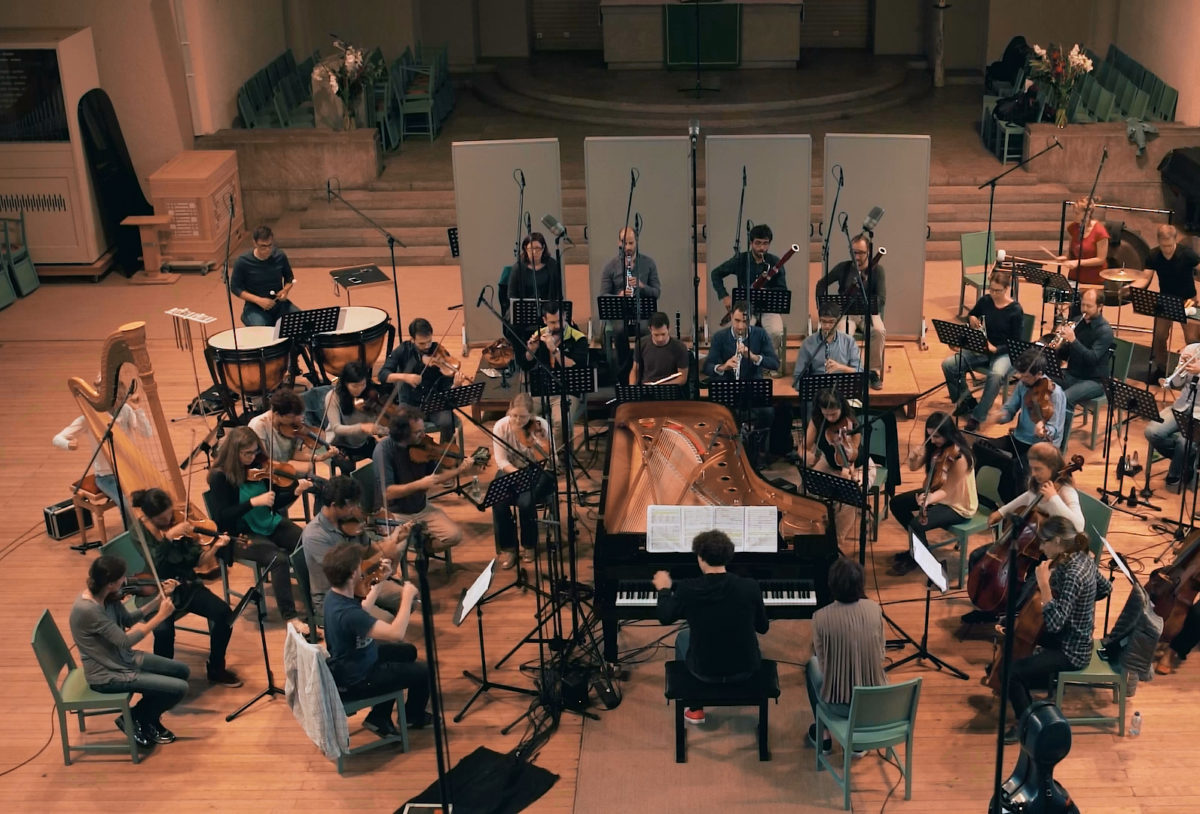 Award-winning recording experts b-sharp use ADAM Audio monitors as benchmark for their work
Philipp Nedel, the internationally acclaimed producer and engineer for recordings of classical music of Berlin based b-sharp Music and Media solutions, sat down with ADAM Audio for an exclusive video interview to talk about his career in classical music and the challenges of recording in a variety of venues and locations. And both on location and in the studio, he trusts a variety of ADAM Audio monitors, including S1As, S2As, S3As and a Sub10 as well as ARTist6 and Classic Pencil Mk3 monitors.
"When we travel, the speakers are in many cases the only component that is a given. So, the monitors are a kind of benchmark for making a decision about our work"
Becoming a producer was a natural progression for Nedel, who started out his career doing a variety of jobs and working his way up in the music recording field. "Becoming a producer was more of a natural development. I started out as an assistant and I was rolling miles and miles of cables and I was driving trucks to set up recording equipment," he explains. "Eventually I moved to the console, and I was engineering and mixing and was also eventually heavily involved in post-production editing and mastering. Once I had started to work directly with artists, many of them came back to specifically work with me."
Nedel's work includes a rich history in classical music, starting his Tonmeister studies in Berlin. He began his career working as an assistant-engineer for the Teldec Classics record label in Hamburg, spending significant time in the U.S. working on recordings for the Chicago Symphony Orchestra and the New York Philharmonic. From 2000 to 2005, Nedel worked as a producer/engineer at Soundmirror in Boston, the recording company well-known for their recording work with orchestras, choral groups, opera companies, solo artists, and record labels. Returning home to Germany, Nedel is again based in Berlin with his own award-winning company, b-sharp.
For live recording and streaming work at a variety of venues, b-sharp always uses their own recording kit which they send to every venue at which they work. Nedel is careful in his choice of monitors, which he says, are often the only constant among the variables of working constantly in different locations. His ADAM Audio monitors include a mobile surround setup of five S2As and one SUB10 for on-location work, five Classic Pencil Mk3 monitors in the control room at the studio in Berlin, two S1As and two S3As for stereo live recording and two ARTist6 as eye-and-ear-candy for the lounge room.
"One critical aspect of evaluating what we do and what actually comes across from the recording hall through the microphones, are the speakers. When we travel, the speakers are in many cases the only component that is a given," says Nedel. "So, the monitors are a kind of benchmark for making a decision about our work. When we come to a theatre, church or any other venue, we have to build a professional recording environment. And the speaker setup is basically our anchor. If we hear something that we don't like, it is not because of the speakers, it is because something else is not working out. They are a genuine indicator that we have to then keep working to make it sound great."
And for both studio as well as his location work, Nedel's choice of monitors are ADAM Audio:
"We were always using ADAM Audio S3A monitors for our mobile recording projects, and when we built our studio in Berlin we wanted to have a setup for Stereo and Surround mixing purposes that would truly relate to these speakers. So whatever we do on location will translate one-to-one to what we do in the studio and vice versa. That's when we looked into the ADAM Audio Mk3 Pencil speakers. The folks at ADAM Audio sent us some to try out, and we kept them here and never sent them back."
b-sharp has received numerous awards for their recording work, including a two Grammy Awards (2001 and 2007) and 9 Grammy nominations 9 ECHO Klassik Awards and 2 Gold Records, 1 tripple Gold Record, 2 Platinum Records, 1 Gold Jazz Award and even 2 entries into the Guiness Book of Records for re-mastering the complete works of J. Heifetz and A. Rubinstein.
For more information visit: b-sharp