Om Unit Got the ADAM A7Xand Has Stuck with Them Ever Since
ADAM Users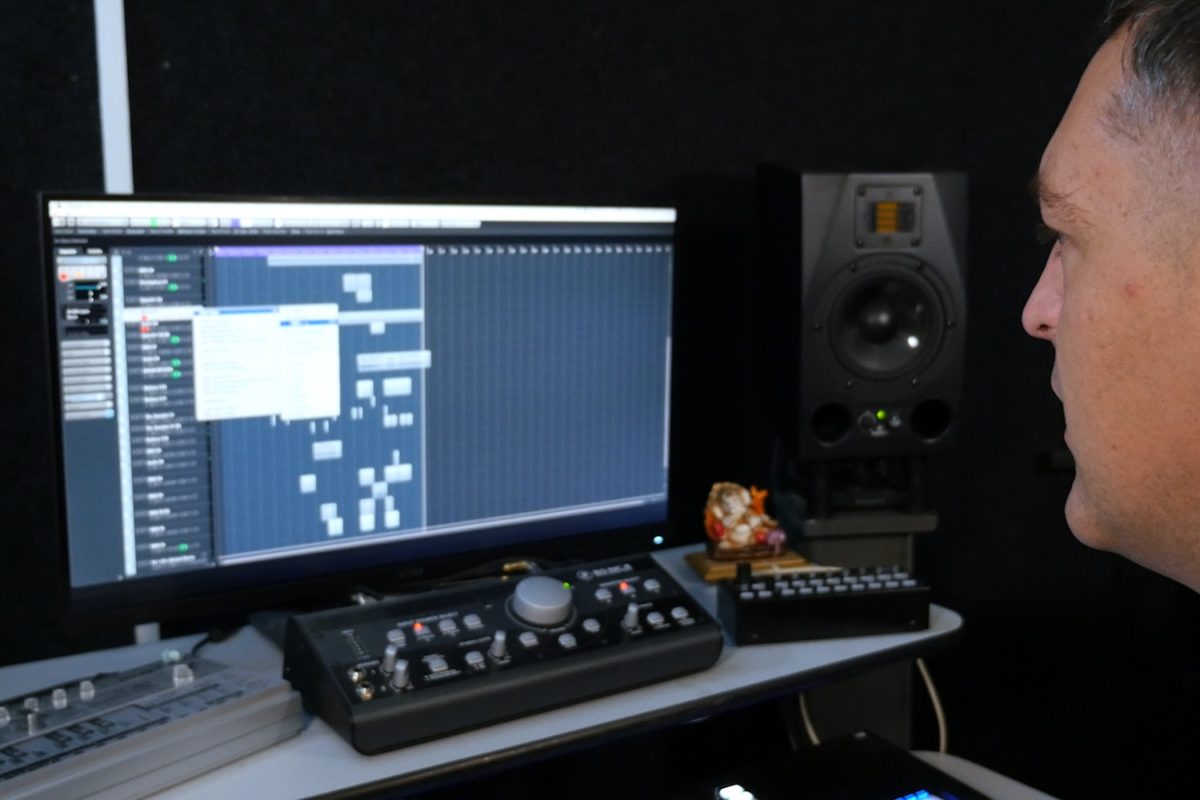 In an inspiring video interview, Jim Coles AKA Om Unit shares his ethereal philosophy on the importance and use of sound within our culture
Being a DJ, producer and all-round musical veteran, Coles has stuck with ADAM Audio for a long time. "People say that music is a spiritual language, it's the language of what can't be written or spoken" the producer explains passionately as he begins to share his thoughts.
The now Bristol-based artist has had no shortage of experiences throughout his career. Having released his music on labels such as Civil Music, Metalheadz and Cosmic Bridge Records (the label he founded), Coles issued his work under one name or another for over a decade.
Deep focus in his own studio
His music originated in a time when Coles, like many people, wanted escapism. That mentality has stayed with him to some extent: "I think having my own studio is really born out of necessity. I can't work at home, I need to feel like I'm going somewhere for a purpose" he says, talking about where he needs to be to focus on Om Unit.
"As an electronic musician, the monitoring of audio has always needed to be of a high standard", says Coles.
"Within the speakers themselves, they need to be realistic and I think that it's important to have something which will translate, so they're not going to make things too sweet or dull. You want to be able to make decisions in the studio which are going to translate across different mediums. And good monitors do that. They're kind of truthful, you know? They give a clear picture of everything, but in order to do that you also need to sort out your space so those two things go hand-in-hand."
Different to a lot of speakers
When Coles first heard his friend mixing on ADAM studio monitors he knew "they were definitely very different to a lot of speakers at the time." Shortly after, he bought a pair of ADAM A7X's and has been using them since, as well as adding an ADAM Audio Sub8 subwoofer to his setup. "They definitely have their own sound" insists the label owner whilst explaining the importance of professional monitoring.
There are several Om Unit projects currently being put out, ranging from collaborations and remixes to more experimental endeavors. Jim Coles continues to explore his sound and is intent on deconstructing and reimagining his work with the aid of his ADAM Audio studio monitors.
More about Om Unit: www.facebook.com/omunit