Jay Lefebvre's Melophonie Studios
ADAM Users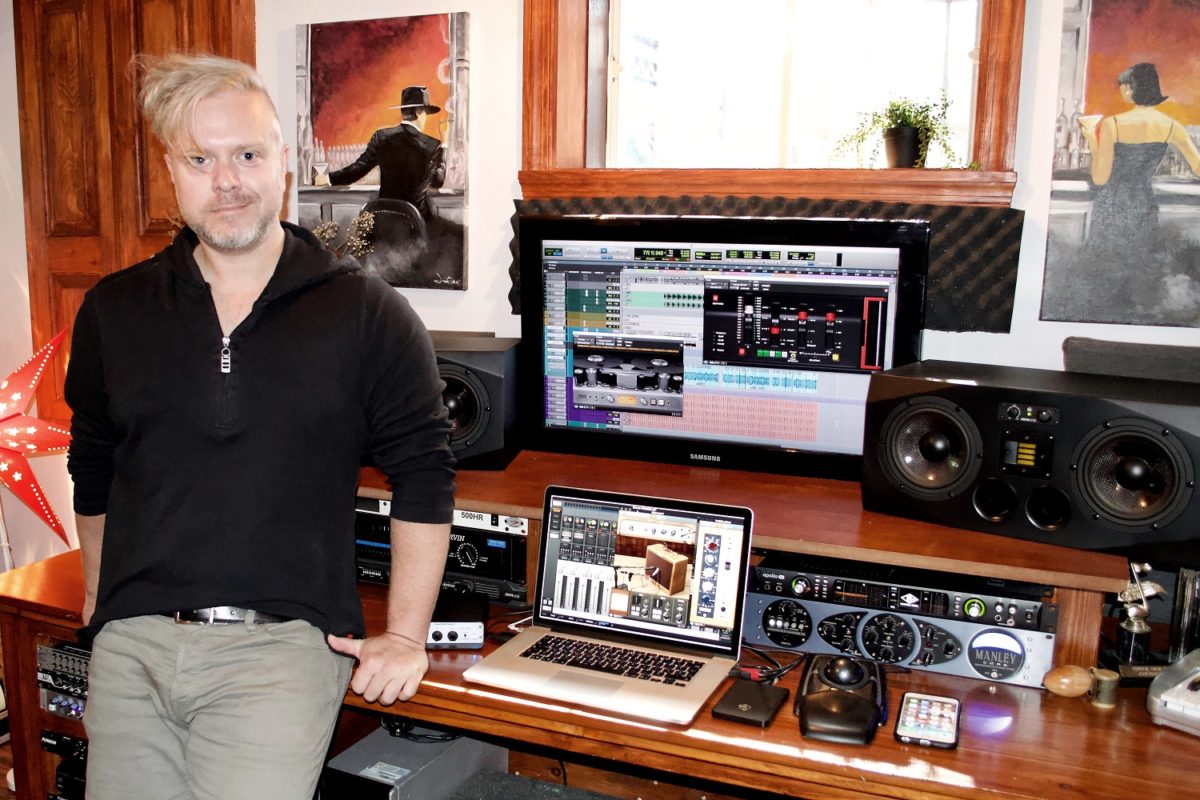 Jay "Fever" Lefebvre is a four time ADISQ nominated producer for Best Hip Hop Album, Best Folk Album, Best Reprises Album & Song of the Year.
While being a songwriter, producer, musician and founder of the Melophonie Studios based in Montreal, Canada, he has worked with Roch Voisine, Simple Plan, Forever Gentlemen, Andee, Johanne Blouin, North Easton and many more. For his studio Jay decided to go with the ADAM A77X studio monitors.
At the ripe age of 12, Jay Lefebvre began playing on his mother's piano song melodies from the radio. Piano lessons eventually lead him to academically pursue scoring big bands. From there, studio sessions, EP & LP productions with bands, songwriting & artist development have become his daily passion in the last 10 years.
"I built the Melophonie Studios in 2015, having purchased a semi-commercial property, a location where we can create, record and mix and feel at ease. We currently have two desks to work on, one booth and a large common area where we can listen to music and create for the productions. To me, this place is very special because of its coziness and the fact that the ambiance and setting is very relax and warm with all the wood design. We also have partner studios in Montreal, where we go to record tracks such as live drums and other more complex sounding projects."
"The way we make, produce and consume music is changing drastically"
"The way we make, produce and consume music is changing drastically. You can now record everywhere from a laptop with a portable sound card and plugins, a couple of mics and a few cool tricks up your sleeve. If you can rival with some of the biggest recording studios because of your skills, the quality of songwriting and arrangements as well as how you perceive, hear and feel the music, then you can create your own success."
The team at Melophonie Studios is currently creating audio-video content for artists and corporate customers, to fulfill a rapidly growing demand.
According to Jay, getting accurate low end and not too much harshness in the top end from your studio monitors is always a challenge depending on the way your room is being treated. When not working with a sub or a deficiently un-tuned room, low end may become a problem real quick.
"What I do like about the A77X is that they give me instant response in low-mid frequencies"
"What I do like about the A77X is that they give me instant response in low-mid frequencies. My ears do not really need to get accustomed or adjusted to these speakers and plus they give me a clear and crisp high-end as well.
Listening through quality studio monitors like the ADAM A77X always benefits everybody in the ecosystem – the artist, the label, the managers, musicians playing on the track and producers like me. When you hear everything clearly right away, then you can appreciate not only the sound quality but that actually gives them more confidence in themselves and in the whole project since music is all about passion and vibe right before ears and heart!"
Jay's first encounter with ADAM Audio was hearing a pair of ADAM A5X at a friend's studio in Montreal: "I thought: 'I gotta get my hands on those!'. The tweeter technology makes high end bright and smooth, and top, I was right away under the impression that I could work all day with these and get an accurate reference since there was no harshness.
So, I eventually went to the offices of your friends at HHB Canada and several pairs of ADAM Audio studio monitors were on display in their showroom. We talked about recent music trends in need of recent technology and the understanding of today's need for accuracy, as opposed to the years of analog glory with vintage' speakers and vintage power-amp then they immediately turned me over to the A77X and that was it, I fell in love."