Dana GehrmanThe Brisbane Guitar Slinger on working with ADAM Audio
ADAM Users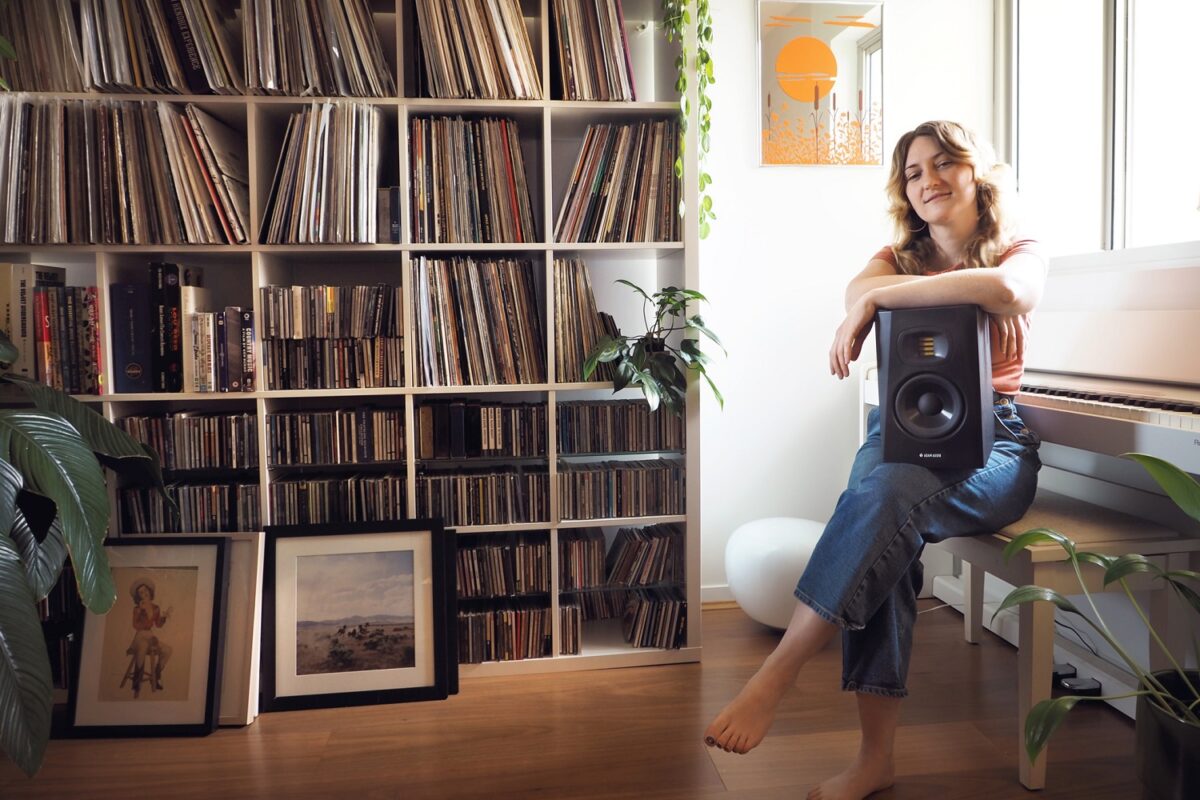 Brisbane's singer-songwriter Dana Gehrman is responsible for bringing the Deep South sound to the Down Under states. Her unique blend of vintage, alternative country and bluegrass music brought her to the attention of a wider audience throughout Australia, where she's managed to achieve critical success with her feel-good music.
When it comes to recording, ADAM Audio monitors have been a constant in her studio setup. From her 2019 debut "Find a Way", to her forthcoming sophomore record, Gehrman relies on high quality reproduction to accurately produce her classic, retro sound.
Gehrman first became acquainted with ADAM Audio while studying for a Bachelor of Music at Brisbane's QUT, where the studios are acquitted with A7 nearfield monitors. It was because of this, that Gehrman would then integrate ADAM Audio T5V monitors into her home studio setup. "I think when you find a sound you enjoy, something that makes your job easier, it makes for an easy decision," Gehrman says about her setup decision.
Gerhman's debut was recorded at Ian Haug's Airlock Studios, where the artist became accustomed to ADAM Audio's S2X monitors. More recently, the Australian artist finsihed her as-yet untitled second album with producer Paully B in Queensland's Yama-Nui studios, equipped with ADAM Audio's A7X.
Working with quality audio has always been integral to Gehrman's recording process. "Recording my first single back in 2013, [I was] sitting on the couch of the studio mixing room and experiencing such a broad spectrum sound with so much detail," she says about her time working with ADAM Audio speakers.
"I want to do my best to have great sounding records."
For the feel-good singer having a great dynamic range and huge clarity in the audio is integral when it comes to selecting the right monitors to work with. It's something which can seem even more important when considering how much vintage gear the artist uses, from classic guitars and amps, to cabinets and mics. "I want to do my best to have great sounding records," Gerhman says about working with ADAM Audio. "I love listening to music through a good set of headphones, to hear all the nuances and hidden gems in a track, [and for that] working with good quality monitors is important."