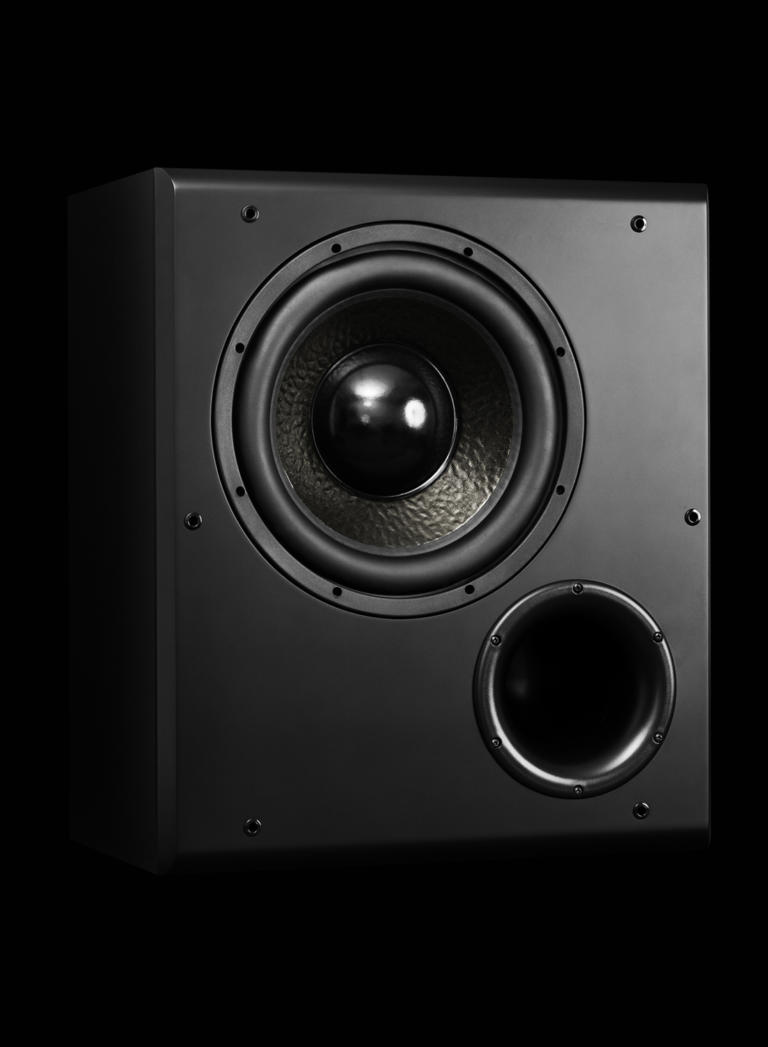 GTC Sub
Subwoofer
Audiovision
Reference Class
ADAM GTC Sub
For any multi channel system that wants to offer authentic and impressive lows, the Sub in combination with GTC speakers will be the perfect pair. The 12" subwoofer can reproduce the lowest frequencies with perfect precision and accuracy for your home cinema.
Frequency response: 22Hz - 150Hz
Built in amplifier with 200 W / 300 W (rms/music)
Numerous controls for sound adjustment
Dimensions H x W x D (mm): 560 x 480 x 317
Approved BY OUR PROFESSIONAL COMMUNITY
"The system's low-frequency performance was also among the best I've heard, if not the best. If you consider the subwoofer's modest size and price, that was surprising. The subwoofer produced massive, palpable, dynamically unrestricted, pulsating waves of tuneful, low-frequency, musical energy, along with depth charge–type, room- pressurizing, chest-pressing deep bass on sound effects. The unsubstantiated bursts of unidentifiable bass you get from lesser systems – bass you can hear but not feel, or bass that lacks transient attack – never entered into this system's low-frequency performance on either music or sound effects."
Home Theater Magazine
Technical Data
Subwoofer
| | |
| --- | --- |
| Number | 1 |
| Basket Ø | 12" (310 mm) |
| Voice Coil Ø | 2" (50 mm) |
| Cone Material | Paper |
General Data
| | |
| --- | --- |
| Power Handling | 200 W - 300 W |
| Frequency Response | 22 Hz - 150 Hz |
| THD > 60 Hz | ≤1 % |
| Max. SPL with sine wave acoustic 100 Hz to 3 kHz at 1 m | ≥115 dB |
| Crossover Frequencies | 50 Hz |
| Input Impedance | 10 kOhm |
| Weight | 56.9 lb (25.8 kg) |
| Height x Width x Depth | 22" (560 mm) x 19" (480 mm) x 18.5" (471 mm) |
| Warranty | 5 years |
| Delivery Contents | Manual |