S Series Roadshow Event at Dean St. Studios, London
Shows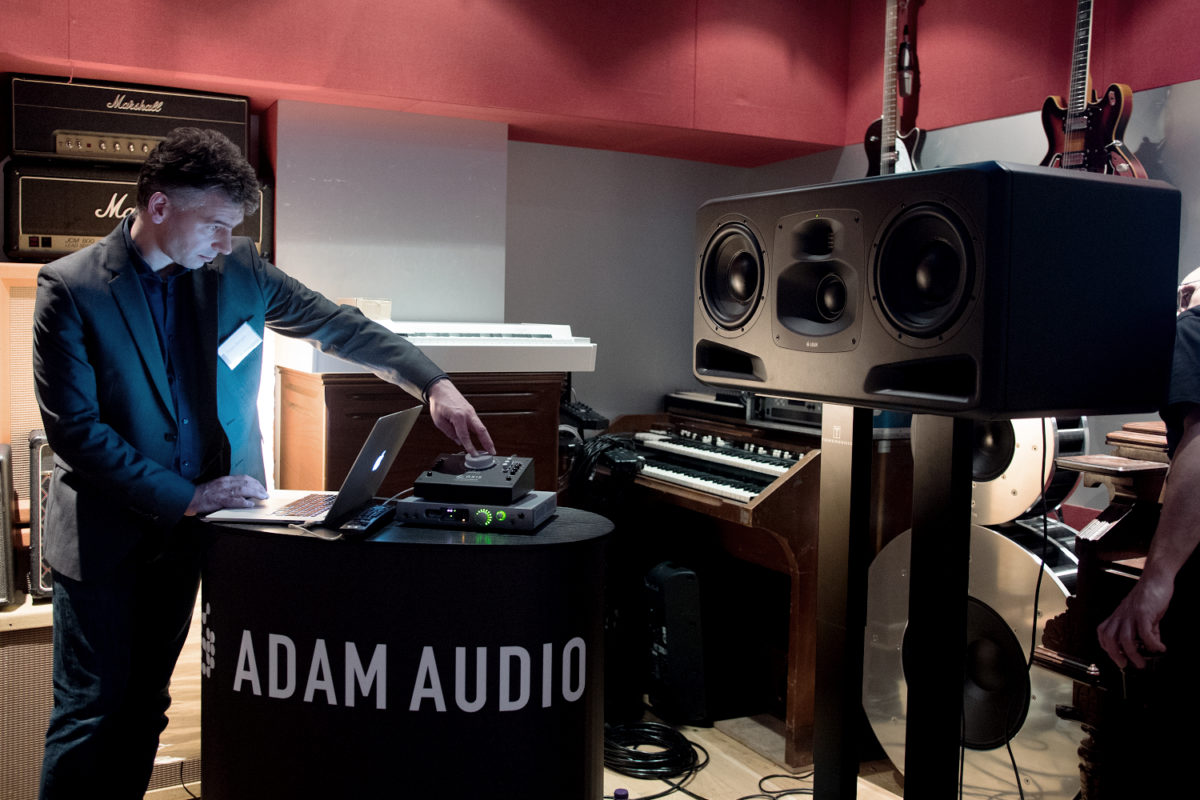 The S Series Roadshow returns to London, UK
On October 11th 2017, ADAM Audio hosted the second S Series roadshow event in London, this time at the Dean St. Studios and in cooperation with the broadcast specialists from Jigsaw24. The history of the studio based in the heart of Soho can be traced back to the 1950s, when it was used as a film studio. Over the decades it has been carried different names and been the creative home for many names that need no further introduction: David Bowie, T-Rex, Paul Oakenfold, The Smiths, Tina Turner, Wham!, Duran Duran, Robert Plant, Pink Floyd and Cliff Richard – just to name a few. In August 2007, a new sign was put on the door and the "Dean Street Studios" came to life. Since then the team has had the pleasure of recording artists such as Black Eyed Peas, Noel Gallager, John Legend, Florence + The Machine and Tinchy Stryder, and the list goes on.
The invited guests had the chance to learn more about the features, various technical innovations and benefits for monitoring using our new S Series during a short presentation. This was followed by an open Q&A session and of course extensive listening in optimal studio conditions. The setup in the larger recording room included a pair of the ADAM S5H main monitors, whereas the configuration in the control room allowed a comparison between the ADAM S2V and S3H studio monitors which were also combined to a 5.1 setup (with a Sub12 subwoofer).
The S Series
The S Series is ADAM Audio's new flagship reference monitoring range, comprising five models of increasing size: S2V, S3H & S3V and the S5V & S5H (H denotes a speaker designed optimally for horizontal use, V the vertical version). The range is the combination of many years of advanced in-house engineering innovation at ADAM and the latest computer-aided design techniques.
Innovations created specifically for the S Series include: completely new woofers and mid-range drivers, newly designed waveguides for the S Series tweeter (and the mid-range driver on the S5 models), and a new DSP engine which provides crossover optimization, voicing options and expansion potential.