Professional Audio reviews the ADAM S3H studio monitorwith outstanding results
Reviews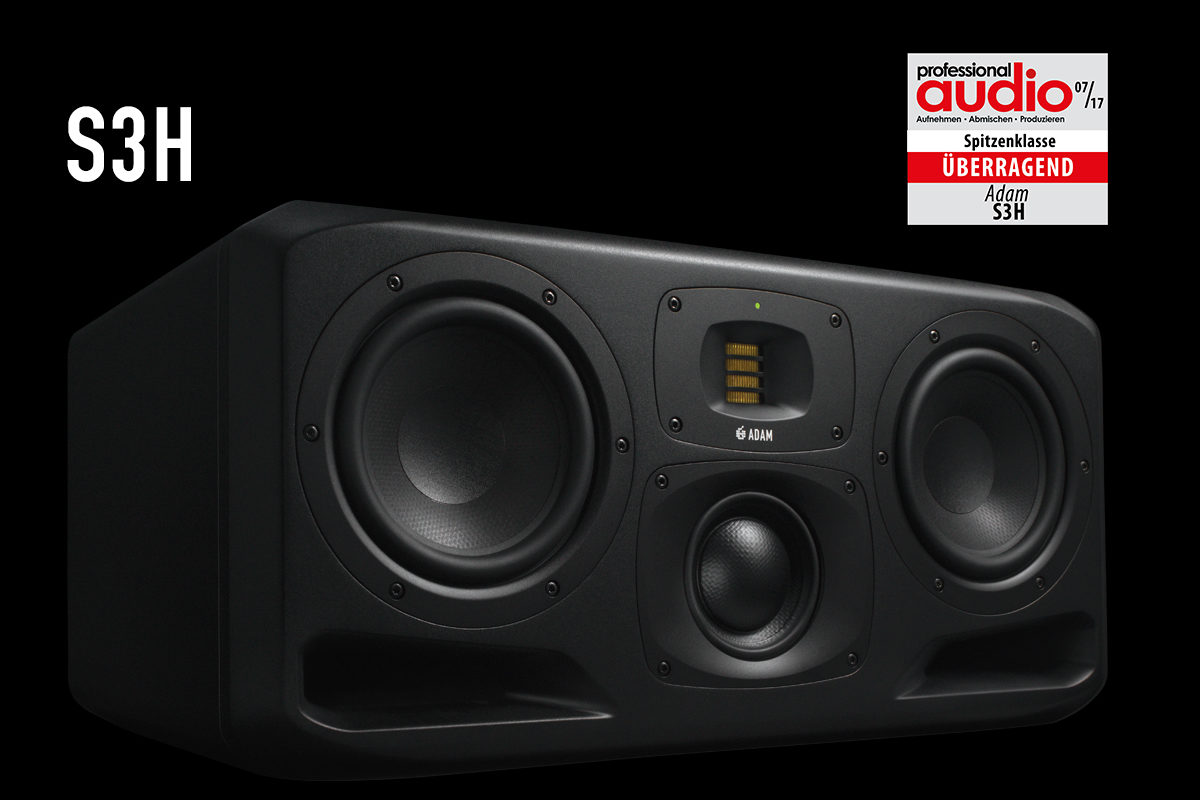 The respected German magazine Professional Audio has put the S3H studio monitor through one of its highly demanding reviews
The Editors at specialist German recording and production magazine "Professional Audio" took on the three-way S3H monitor and rated its many qualities thus: 'Outstanding: top of its class'. As they put it in their review:
"The spatial imaging was extraordinarily precisely defined in terms of both width and depth."
"Individual signals — even extremely delicate, quiet sounds — could be specifically and precisely located in the expansive, three-dimensional soundfield created by the S3H."
"High-frequency reproduction was very well balanced and gives way seamlessly to the mid driver, which itself reproduces mid-range tones with consistency and accuracy. The S3H handles bass without nonsense or pretension, extending down to extreme depths but maintaining tightness and clarity at all times, and never sounding muddy or lacking in definition."
"The transient response of the new ADAM monitors is spectacularly precise across the entire audible frequency range. In every respect, the high-frequency response is one of the best we've ever heard."
"ADAM Audio's S3H is a first-class, extremely well-designed, flexible and versatile studio monitor. Particularly impressive are its sonic accuracy and impulse response, which trump those of its predecessor (N.B. this refers to one of ADAM's previous loudspeakers, the S3X-H). Quite simply, the S3H relieves the earlier speaker of its title as the dependable reference monitor to choose."
Read the full review (in German) here.