MIXDOWN reviews our T5V Studio Monitor
Reviews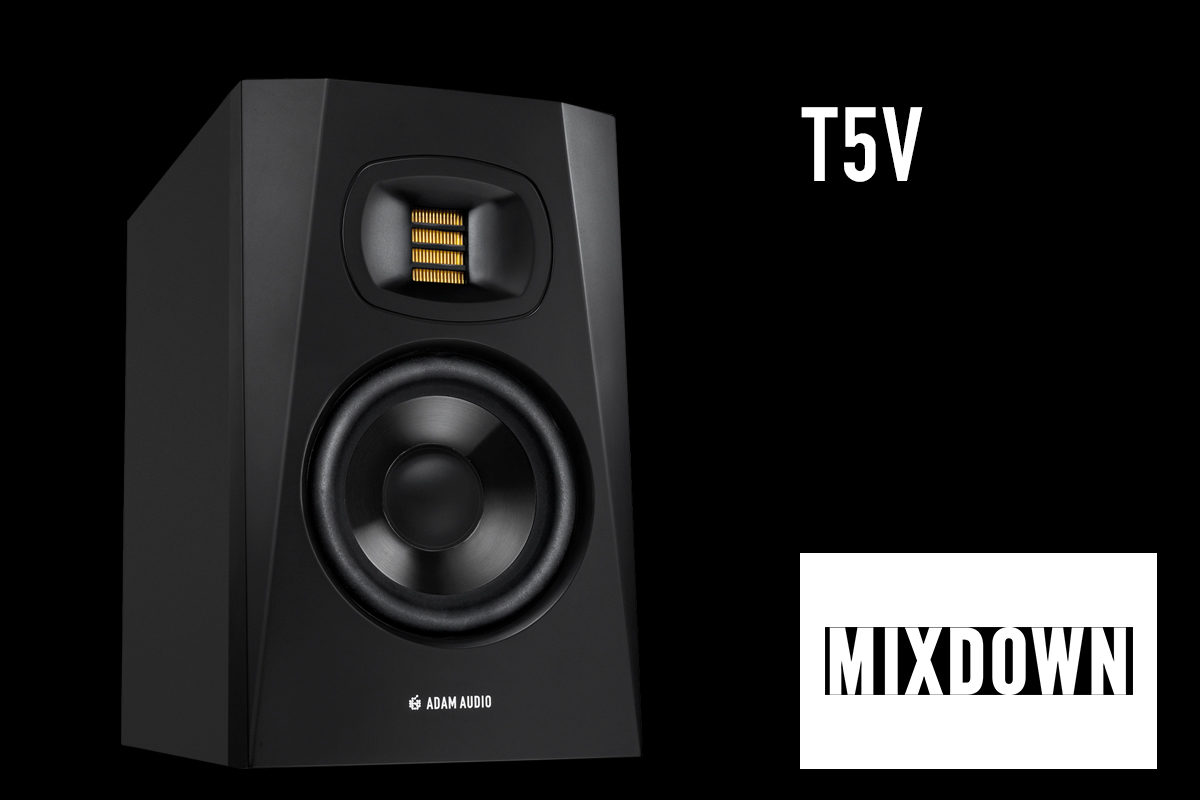 MIXDOWN, the magazine for musi­cians, pro­duc­ers and fans took the affordable T5V monitor to the test
Rob Gee, author for MIXDOWN, Australia's only National Street Press Music Publication, reviewed our ADAM Audio T5V nearfield monitor:
"With the introduction of the new T Series of monitors, it is great to see that an affordable home studio option is now very much a possibility within the ADAM design range."
"These make ideal editing monitors, as the fast transient attacks make start and stop points on even the fastest of sounds easily noticeable. There is no floppy, lacklustre sound here, as it is all delivered with pristine clarity."
"With the Accelerated Ribbon Tweeter that ADAM is so well known for, you get a beautiful, crisp high frequency response from these monitors that allows you to really hear what is going on in the mix."
"In short, these are a great studio monitor pair for critical listening in the home studio environment. What's more, they come in at well under the going rate for similar offerings from other speaker manufacturers. You'd be hard pressed to find a better studio monitor of this design for a similar price. ADAM have certainly delivered on quality for a price point with the T5V studio monitors."
Read the full review here.