A Series nominated for 39th TEC Awards
Awards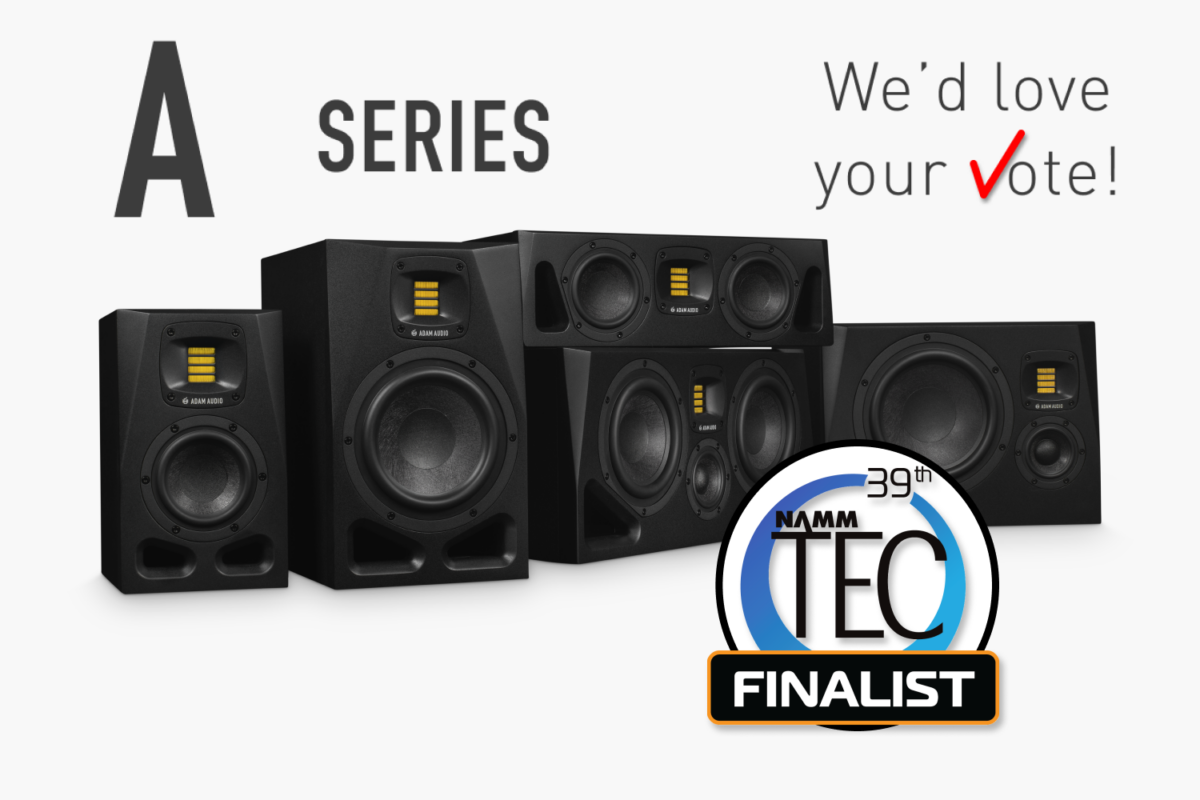 ADAM Audio is thrilled to announce the nomination of its A Series  for the 39th Annual Technical Excellence & Creativity (TEC) Awards in the Studio Monitor category.
The TEC Awards, presented by the NAMM Foundation, celebrate outstanding technical and creative achievements in the professional audio and sound production industry. This year, for the first time, the TEC Award winners will be determined by a vote, which is open from 23rd October to 1st December 2023. The award winners will be officially presented at the Winter NAMM Show in 2024.
The A Series, which includes the A4V, A7V, A44H, A77H, and A8H studio monitors, marks a significant milestone in the world of professional audio equipment. The free to download A Control remote software is the centerpiece of many of the range's features, including a seamless integration with the SoundID Reference room adaptation software by Sonarworks. Renowned for their precision and transparency, these studio monitors have already received accolades, including the Sound On Sound award in the "Best Studio Monitors" category. The nomination by the TEC Awards is further validation of their quality and innovation, which fills the ADAM Audio team with pride.
If you are a fan of the A Series, too, we kindly ask you for your vote in the 39th TEC Awards!