A Series Technology
Automated Room Correction with Sonarworks
ADAM Audio is proud to partner with Sonarworks on an automated room correction solution that runs directly on the DSP of A Series monitors.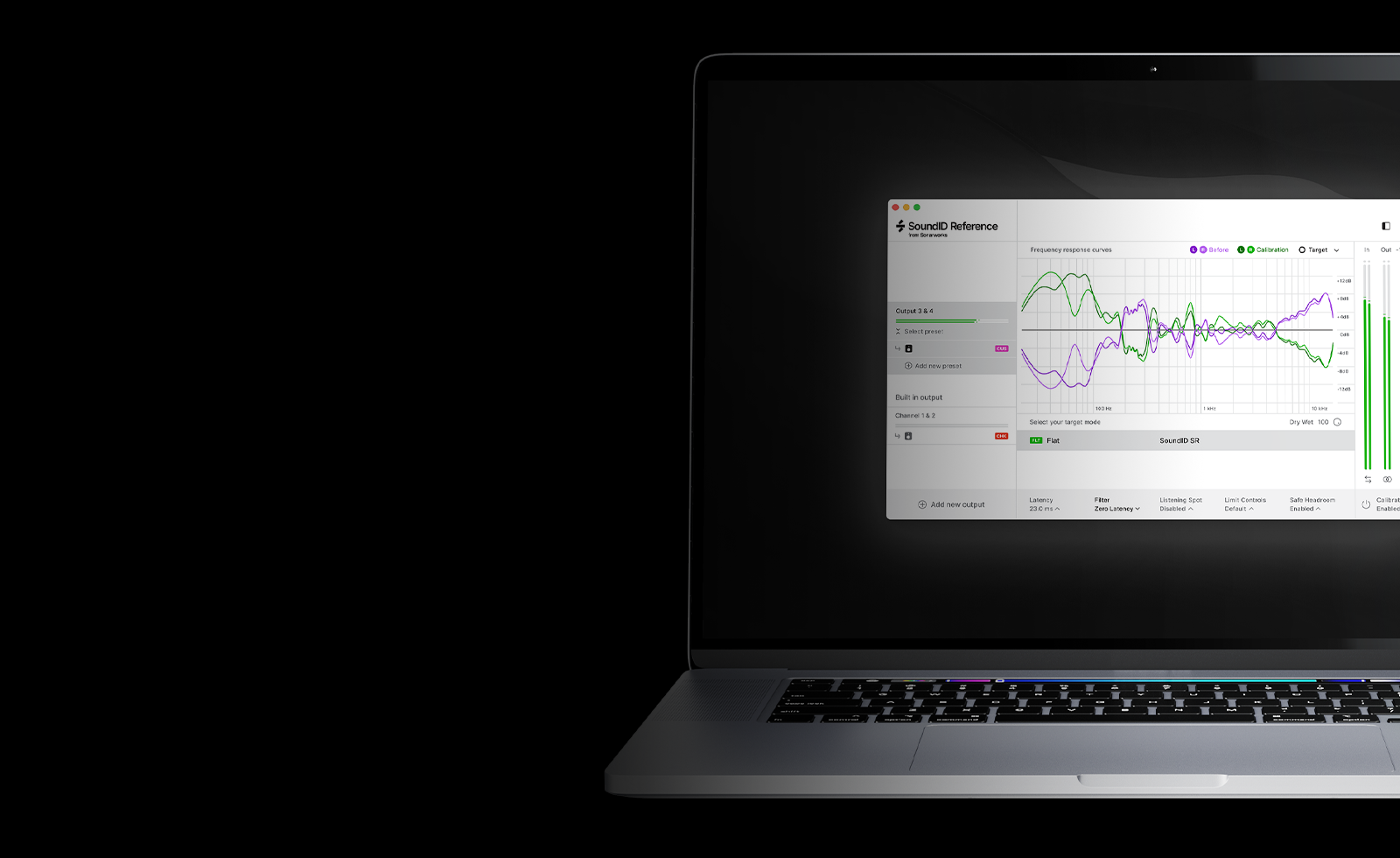 Can't Treat your Space? Compensate for it.
A Series speakers are designed to be adaptable to changing requirements, preferences, and environments. For many people, the environments in which they create music are multipurpose, doubling as a bedroom or living room where acoustic treatment is often not an option. Using A Control, you can push advanced filters directly to an embedded platform onboard the monitors to help compensate for imperfect room acoustics, and this platform supports filters from industry leaders Sonarworks. Using Sonarworks SoundID Reference software and a measurement mic, you can create calibration curves specifically for your room and run them directly on your A Series monitors.
Calibrate every audio source with less processing power
ADAM Audio and Sonarworks have worked side-by-side to deliver a pioneering integration that runs directly on A Series monitors. This negates the need for an additional DAW plugin, simplifying workflows and ensuring that your studio monitors are always using a calibrated filter regardless of the audio source or type. It also means that you do not need to worry about your audio source, as the calibration is taking place directly on the monitor's embedded platform.
EXCLUSIVE 60-DAY TRIAL
In order to help as many people as possible experience this new technology, ADAM Audio and Sonarworks are happy to share details of an extended 60-day SoundID Reference trial for A Series customers. The trial license is available to A Series customers who register their speakers in the MyADAM user area. It offers the full functionality of SoundID Reference, including the ability to export calibration profiles so they can be imported to A Control and transferred to the loudspeakers' DSP.
A Series customers will be provided with the license by email by the team at ADAM Audio. Please note that a measurement microphone is required to perform the measurements necessary to create the calibration profile in SoundID Reference. (This offer is in place until further notice and is not automatically included in a product purchase.)