Yuval RonProducing Epic Prog on ADAM Audio A7X monitors
ADAM Users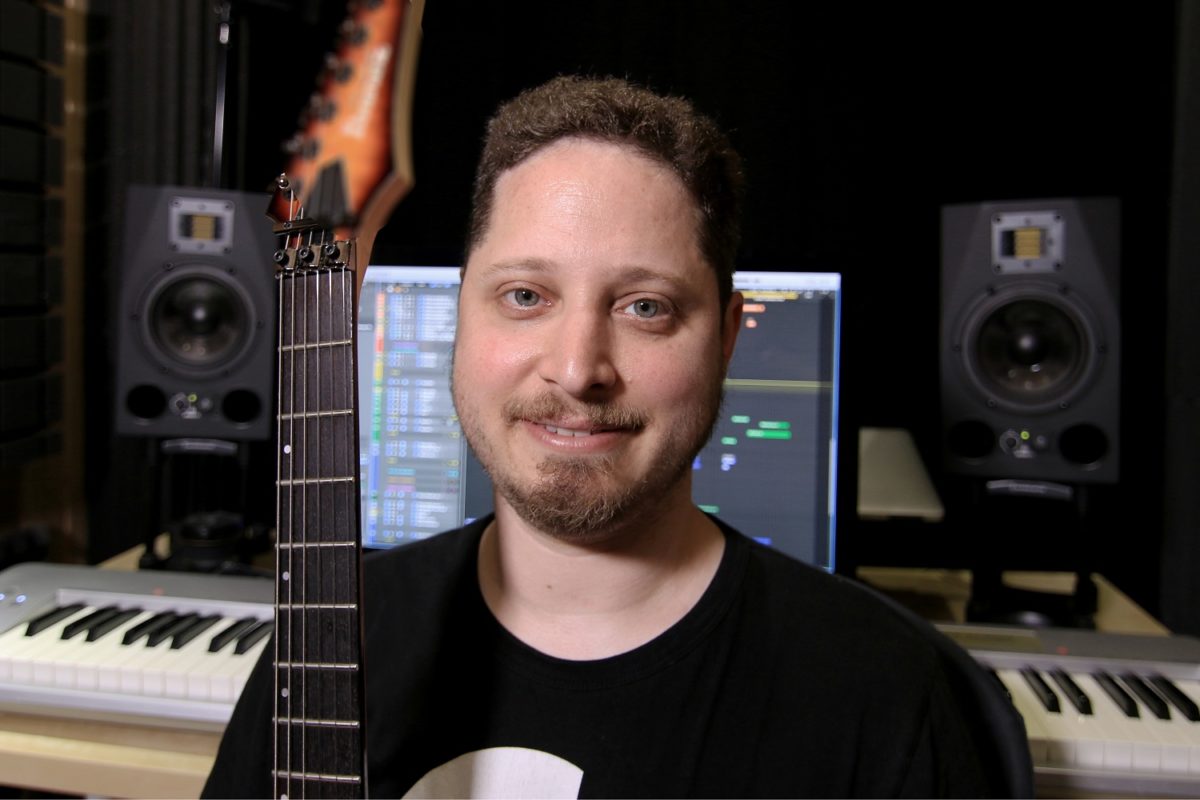 When guitarist, composer and producer Yuval Ron was hunting for a new monitor system for his Berlin studio, his mind kept wandering back to a recent mixing session at a friend's studio.
"I liked those speakers from the first listen. They just sounded naturally great." The speakers in question? ADAM Audio's best-selling and multiple award-winning A7X nearfields. A trained guitarist with a passion for audio technology, Yuval Ron designed and built his own project studio, which he named "The Bubble". It's a compact, exceedingly well-equipped but welcoming space. "The perfect studio is a combination of an inspiring environment that invites both wild creativity and demanding professionalism with a secluded area that lets me delve into the musical process for as long as it takes," Yuval explains.
During the epic three-year production process for his latest album, Yuval was impressed time and time again by his A7Xs. It's a monumentally ambitious affair in every respect, a jazz-infused cinematic prog magnum opus called "Somewhere in This Universe, Somebody Hits a Drum" (featuring acclaimed drummer Marco Minnemann). Writing, recording and mixing the album took both Yuval and his new studio to their respective limits. "My music contains an enormous amount of details. To me the most important traits in studio monitors are clarity, depth and tonal balance, how the monitor handles dynamics and fine details in different frequency ranges, whether you can really hear them coming out clearly or not. Very few do that without losing character or compromising the sound's pleasantness. Achieving all that is a real art.
His past experiences of other monitors gave Yuval a set of clear expectations when scouting for his new speakers. "Many studio monitors are sort of too flat to my ears," he says. "Either they lack character or depth. Some, even on the higher end, also have a dense mid-range which loses clarity and details. The A7X has a crystal-clear sound, highly detailed dynamics, balanced tonality and a unique sonic character which I couldn't hear anywhere else," he adds.