Young Earth Saucereaches new Levels with the T7V
ADAM Users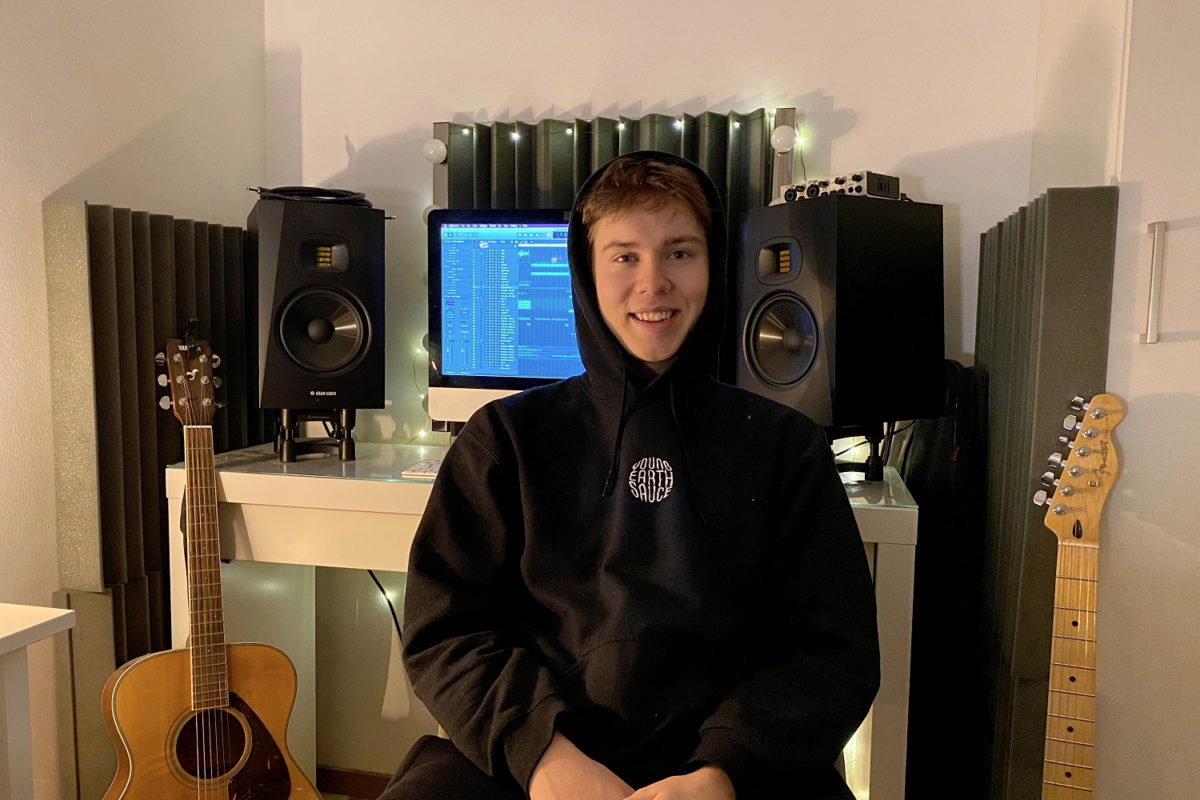 Albin Lindberg, better known as Young Earth Sauce, began making music in 2012 after watching an EDM festival on television at the ripe old age of 12.
"I never really noticed dance music until then, and I was hooked! I ran between my living room and bedroom Shazaming all the songs and adding them to my Spotify playlist. I've never heard anything like it!"
After receiving Logic Pro from his parents as a gift, Albin quickly began working on his own music, eventually collaborating with various Swedish rap and hip-hop acts including ODZ, Frej Larsson, Ivory, Finess, and Faal, among others. His tracks "Maddafakka", and "ANNA BOOK" have collected over 32 million streams comined on Spotify.
"I just moved to Umeå in Northern Sweden looking for a location to put up a more formal studio space. For now, I installed a smaller studio setup in my apartment just with the most important gear."
Gear which includes the ADAM Audio T7V Active Studio Monitor and T10S Active Subwoofer, which gives Albin a clearer and much less complicated sound. "I went to a studio session in Stockholm back in 2018 and they had two A7X monitors set up. I was enchanted by the energy those bad boys could produce. Once I got back home, I did some research and ordered the ADAM Audio T7V right away. When I upgraded to a bigger studio last year I also got a complementary T10S."
This level of clarity will definitely come in handy as he begins, as planned, to explore other genres such as pop and R&B, as well releasing more music. There are even plans to release his own brand of hot sauce.
"The most important monitor traits for me are honesty, accuracy, a wide frequency range, and design. I've tried a few different monitor brands but none were able to deliver all these qualities until I found ADAM Audio."
It has only been eight years since started making playlists at home and now at the tender age of 20, the sky really is the limit for this promising young producer and beat maker.
Learn more about Young Earth Sauce here.