Wave Production Academy Milano
ADAM Users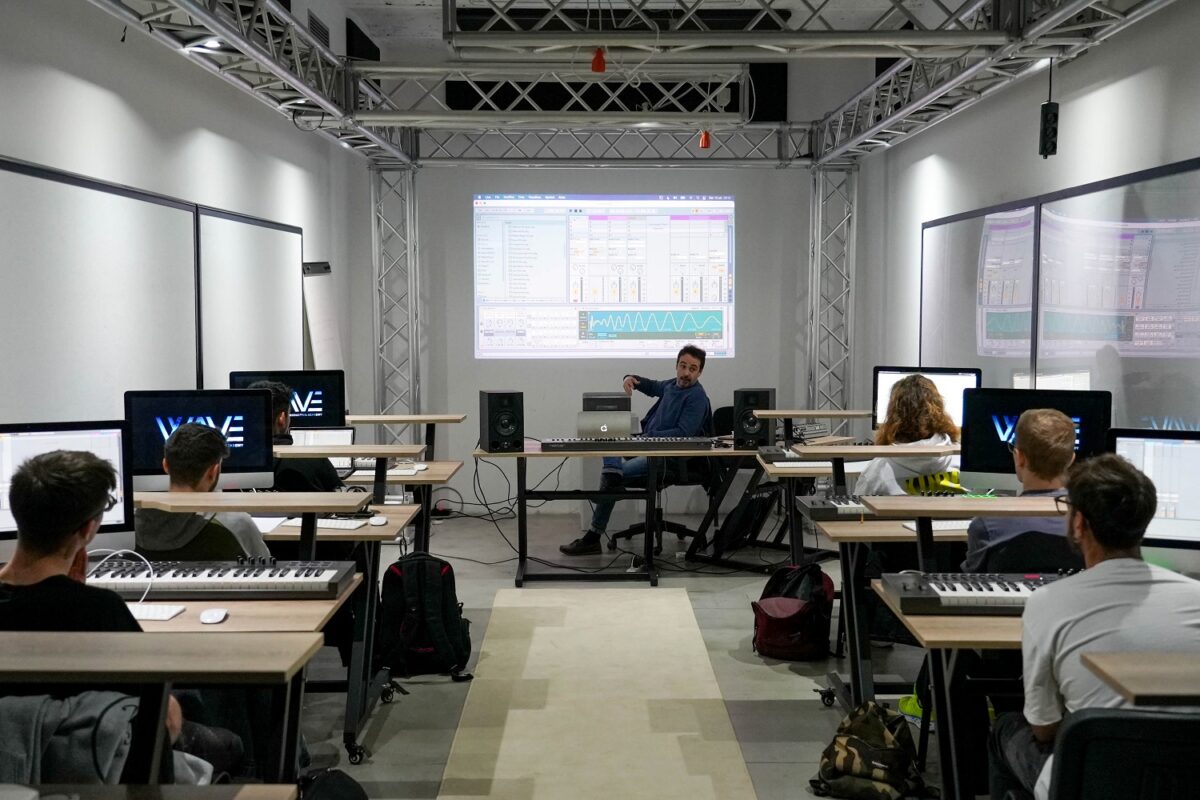 Milan based Wave Production Academy is the new innovative artistic training center focused on the balance between technique, creativity and the continuous evolution of technology.
A training center that provides highly professional spaces and latest generation equipment to support the professional growth in music industry. Each space within the academy is designed to ensure fast learning, dedicated to the topics and differentiated. Wave Production Academy offers Music Production, Sound Engineering, Music Business and DJ courses.
"When we decided on the setup of our environments" says the director Gabriele Vesigna, "the choice immediately fell on ADAM Audio because of the specific requests of the teachers and mainly because they are ideal for our training proposal, mainly focused on electronic music production."
Wave Academy was established in 2021 and it has already become in the area a recognized center for teaching of music technology and music business. The academy offers two full equipped classrooms for frontal and exercises lessons, two recording studios dedicated to "one to one" lessons, and two free-access production rooms available to the students.
"In the main classroom we have a pair of A7X: thanks to their […] flat frequency response and transient details, are perfect for the frontal lessons. In the two studios available to practice and to produce, the students find the same ADAM Audio character but with the T7Vs, that fit perfectly in the space available. Thanks to this combo the students never have surprises between what they produce in the studios and what they then listen to in the classroom with the teacher. This is a key point for us because it helps them to grow quickly. "