Urton Musicrely on ADAM Audio for their surround sound
ADAM Users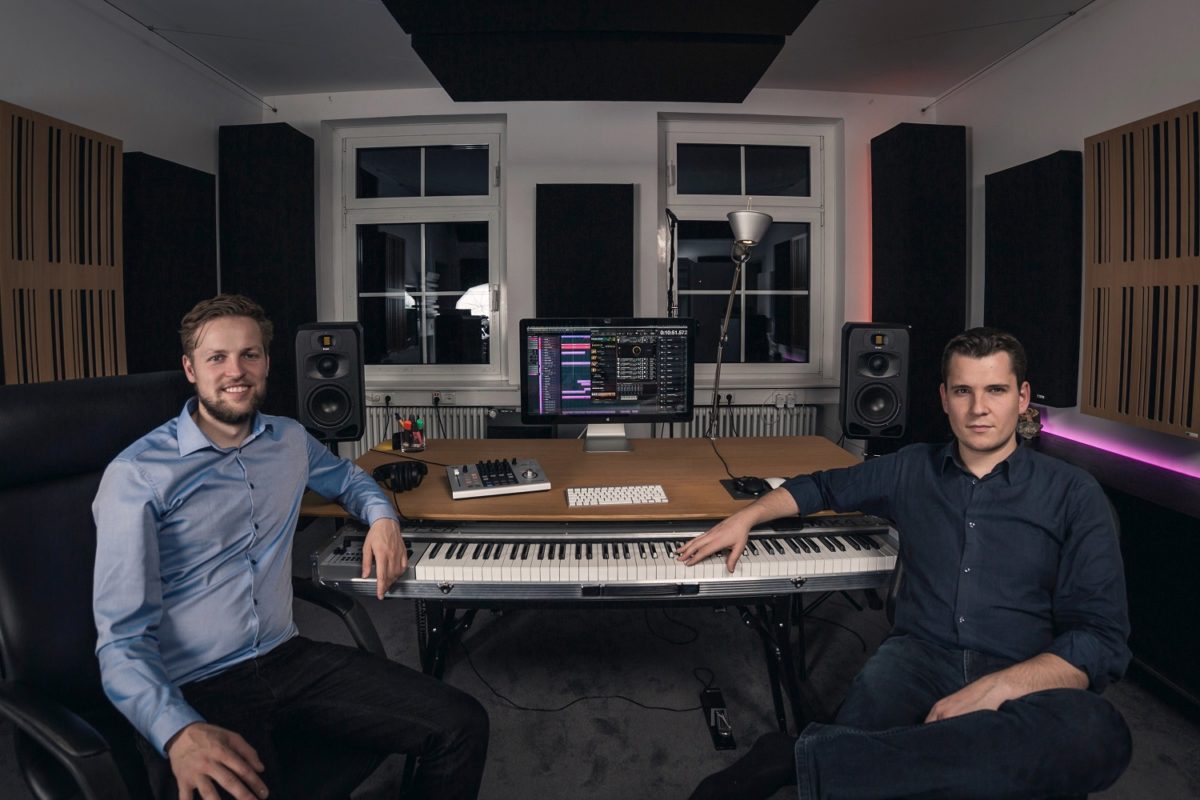 The Berlin music and film manufactory Urton Music unites a team of passionate musicians and filmmakers.
During their training as a bricklayer and metallographer respectively, the two autodidacts Max Breetzmann and Morten Ottow invested time into producing music of various genres. Driven by the desire to find a profession worth getting out of bed for in the mornings, the two composers moved to the SAE Institute in Berlin, where they met. Their shared passion for film music quickly became the basis for a collaboration. Their passion is to express themselves by creating and shaping new sound universes and find new ways of telling exciting stories. The aim is to send people on a journey of sound and music that triggers and inspires a wide variety of emotions.
Over the last three years, the duo, now supported by Valentin Staudemann, has realised projects for many renowned companies in the industrial, automotive and advertising sectors. This included production of a hit show for a large cruise company. Among their customers are brands such as Rover, Jaguar, Carl Zeiss, Ernest&Young, Brooks and GoPro. They are currently working on their trailer debut album and a production musical album for Warner/Chapell.
The studio, which Urton Music moved into in June 2016, was built for composing and producing film, commercial and trailer music, song production and film post production/sound design.
Two composing suites are shared by a recording room, so there is no cross talk between the two studios when working simultaneously with low frequencies. The heart of the studio, the shared server room, provides the option to work on the same project in both studios at the same time. For more extensive recordings, one of the control rooms can also be used as a recording room due to the good room acoustics of the studios. In addition, the building has a special architectural charm as a former administration building located directly on the Neuköllner Schifffahrtskanal.
Urton Music is particularly proud of its 5.1 monitors, which consist entirely of ADAM Audio speakers, including the S3V and A7X. Since many acoustic and orchestral instruments are used in Urton Music's everyday studio life, the realistic and lifelike reproduction of these monitors was particularly important. Other important factors were linear frequency response, the ability to accurately depict reverbs, low-end frequency separation, impulse fidelity as well as a clear location in the stereo image.