Steve Nashon calibrating surround sound with the A7X
ADAM Users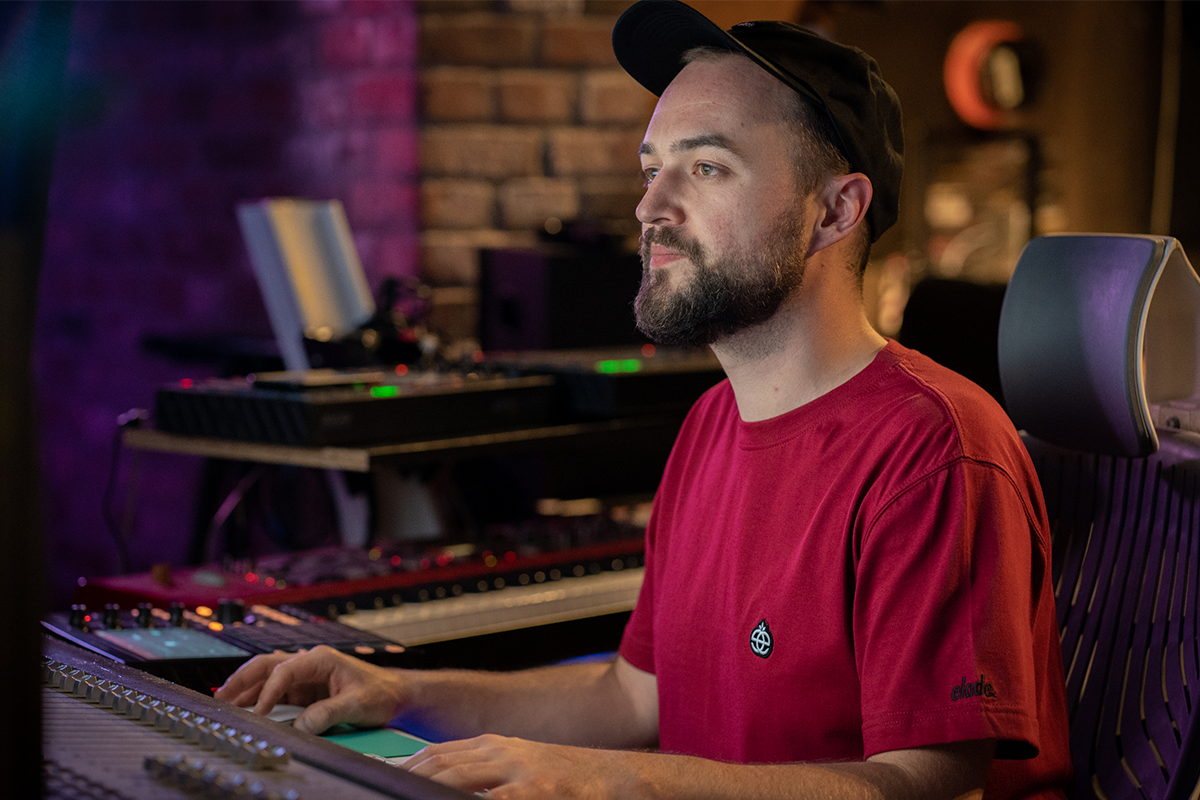 Accomplished producer, composer, and musician Kacper Nowak has firmly established himself as one of the most prodigious and dexterous talents to have emerged from Polish in recent years. Recording and performing under the pseudonym Steve Nash, the prodigal Polish talent has worked with a wide variety of national talents, including rap, classical, and jazz artists. Alongside his production work, he also established himself as a leading figure within the international DJ scene, having been crowned world champion on several occasions at the International DJ Association World Championships. More recently, he was able to combine the two musical worlds with the founding of the Steve Nash & Turntable Orchestra.
For Nash, being able to work at so many different levels wouldn't be possible without having a monitoring setup that could be trusted implicitly. To achieve this he uses the ADAM Audio A7X as his central monitoring system, alongside an independent set of 5.1 monitors. Within this setup the producer uses the A7X to prepare the sound, before positioning it using the 5.1 system. It's thanks to the A7X he explains, that he "has complete control when working in surround."
Attracted by the monitor's tweeters, which deliver frequencies in an ultra-precise manner, Nash has been working with ADAM Audio monitors for over six years. "Outside of work I listen to a lot of music, which helped me to really get to know my monitors," Nash says about his setup. "With music, it's the low frequencies, the drums, bass, and the space that's important… which is why I trust ADAM completely."
Working in the studio, Nash's work often involves long sessions of mixing podcasts, movies, and other such projects where the sound quality needs to be consistent for long stretches of time. "ADAM Audio monitors do not tire my ears," he explains.
"They let me mix with a fair dose of confidence, even at low volumes."
Quality wise, the producer often had the impression that what went on inside his studio failed to fully translate outside. To compensate for this, regardless of the monitors he's using at the time, he calibrates everything using Sonwarworks Reference software, to bring the audio quality to his desired requirements. That why he can ensure that he has crystal clear, reference quality audio in order for his work to reach the meet the highest of standards.