Sound ShepherdsGuiding Modern Filmmakers into the world of Dolby Atmos
ADAM Users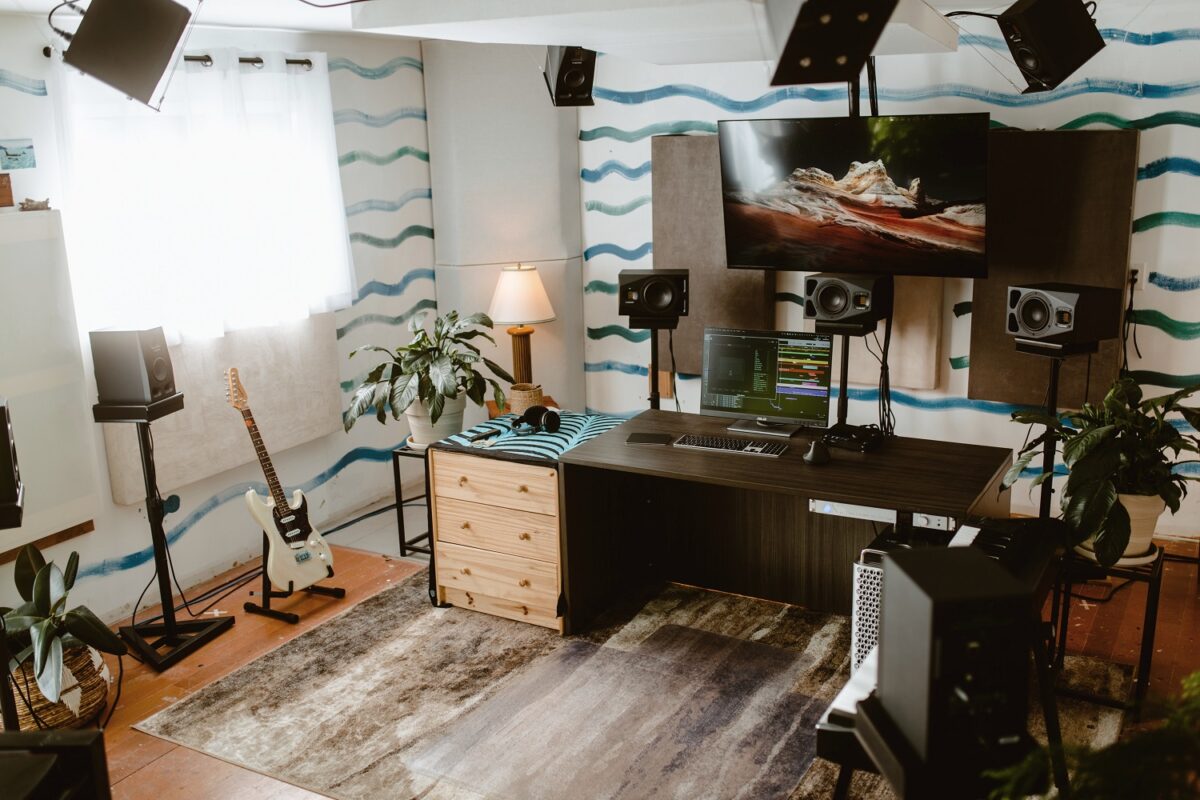 How a Canadian studio embraced ADAM Audio A Series monitors into its production workflow.
When you want to incorporate Dolby Atmos sound into your work, it's always good to have someone to guide you through the process; Professional sound shepherds to take your audio to the next level. This is exactly the service that engineers Greg Andersen and Henrique Andrade offer from their modern, ADAM Audio equipped post-production studio in Vancouver, Canada.
Consisting of two separate locations, one editor room in the city and their Atmos room out closer to the beach, the Sound Shepherds studio works on stereo to Dolby Atmos projects creating the sound and music for film, games, and advertisements. Their film work recently had them on the Canadian indie project "Darkside", which picked up "Best Score" awards at both the Chilliwack Independent Film Festival and SOCAN Emerging Screen Composer Awards for Andersen's score. "We ended up doing a new mix in Atmos because the sound world of the film really called for it," the production team state about their work on Darkside. "The film is a space-drama with some crazy spots to push Atmos to its full capacity."
Andersen and Andrade believe in indie as a place where a lot of experimentation and risk-taking still exist in the industry. "When we built our Atmos room, we wanted to do it in a way that allowed indie creators to take part in the technology," the team explained. "The cost is so high at most studios around us that many people don't even consider Atmos an option for their projects, so we wanted creators to hear it for themselves and have that experience inspire their projects going forward."
When it comes to mixing, Andersen and Andrade use ADAM Audio A7V, and A4V monitors bass managed with the Sub10 MK2. "We needed detailed, transparent monitors, but most importantly to us, ones that are fun to work with and that won't wear your ears out after a long day of mixing," they explain about their decision.
"We also wanted to match the sonic characteristics of our mains with the surrounds, and having monitors from the same family made that easier to do. We're really pleased with the sound of the A4V monitors as surrounds with the bass management."
Alongside the monitors, Andersen and Andrade use Sonarworks' SoundID Reference to help calibrate across all of their rooms and headphones. "SoundID Multichannel helped to tighten things up in a way we couldn't without some serious construction work," they explain. "If we had unlimited budget, we wouldn't need it, but it's a really powerful tool, and with 7.1.4 there are even more problems that can occur in the room. It gives us much more confidence in translating our mixes."
After finishing several award-winning film projects, the team is excited to see where their Atmos work can take them. "We're currently working on an experimental sports documentary called The Chucks with Craig Range that was built around Atmos. We have two other projects being developed from the script up to employ this format best, so it's a really exciting time!"