Electronic Pioneer Richie Hawtintrusts in ADAM Audio
ADAM Users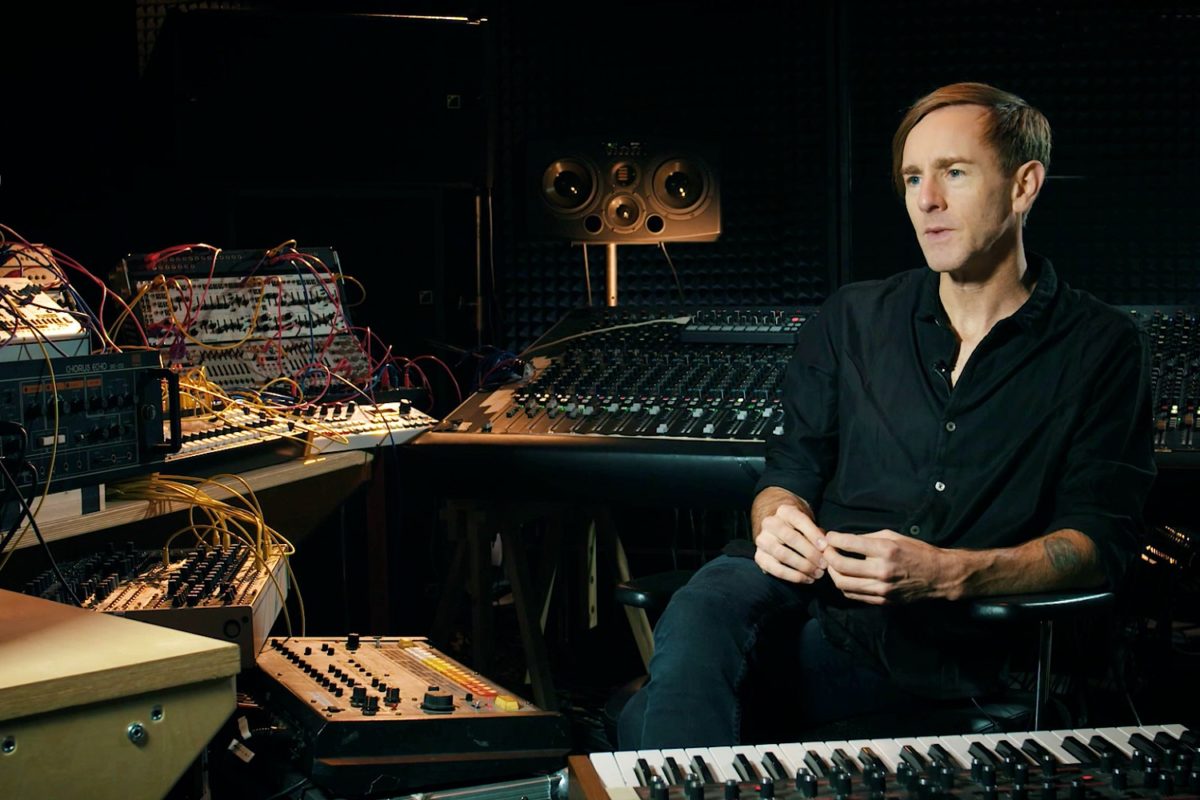 No matter when and where he will record next: Richie Hawtin knows exactly what monitors he wants
For over 25 years, Richie Hawtin has been a driving force in the global techno movement. The Berlin-based Canadian helped to define minimal techno in the 1990s, founding the seminal Plus 8 and M_nus record labels, and releasing the monthly Concept 1 series in 1996, still considered one of the blueprints of the genre. Not just a musical pioneer, he has always incorporated new technologies in his DJ sets and live acts, pushing the boundaries of DJing to global acclaim and award-winning success. As he has previously said: "Techno is technology-based music. It shouldn't be confined to only being made with old analog gear."
In 1996, the iconic mix album Decks, EFX & 909 blurred the line between a DJ set and live performance by incorporating effects and a Roland TR-909 drum machine, and proved to be the first of a series of through-mixed compilations in the same vein; the next album in the series, DE9 | Closer To The Edit, took the concept even further in the direction of a live set, showcasing mashup tracks built from his own compositions and work from other producers.
In 2005, this innovative approach to the concept of a mix CD, somewhere between a mix compilation and a wholly new composition, reached its purest form of expression on DE9 | Transitions, employing only brief loops and short snippets of the original tracks and surrounding them with productions of his own to create a homogenous and consistent flow that sounds more like his own work than any of the source tracks. The album also included a bonus DVD on which Hawtin experimented with 5.1 surround sound, positioning certain elements behind the audience to immerse the listener in his soundscapes.
"I finished a beautiful track; it sounded amazing… and that was my first experience with ADAM Audio."
When Hawtin first entered the UFO Sound Studios in Berlin, he was just there to try out the facility, but he immediately felt at home and decided to complete the test production he had started there. The sessions eventually resulted in his From My Mind To Yours album.
UFO Sound also provided him with his first opportunity to hear ADAM Audio's S3X-H midfield monitors. "I finished a beautiful track; it sounded amazing," he comments. "I went back to my house. I played it on my headphones and on my speakers and it just sounded as good everywhere else as it had in the control room… and that was my first experience with ADAM Audio. When and where I'm gonna record next, I'm not quite sure… but I know exactly what monitors I want."