Producer and Engineer Gethin Pearsonnurturing emerging talent with ADAM Audio
ADAM Users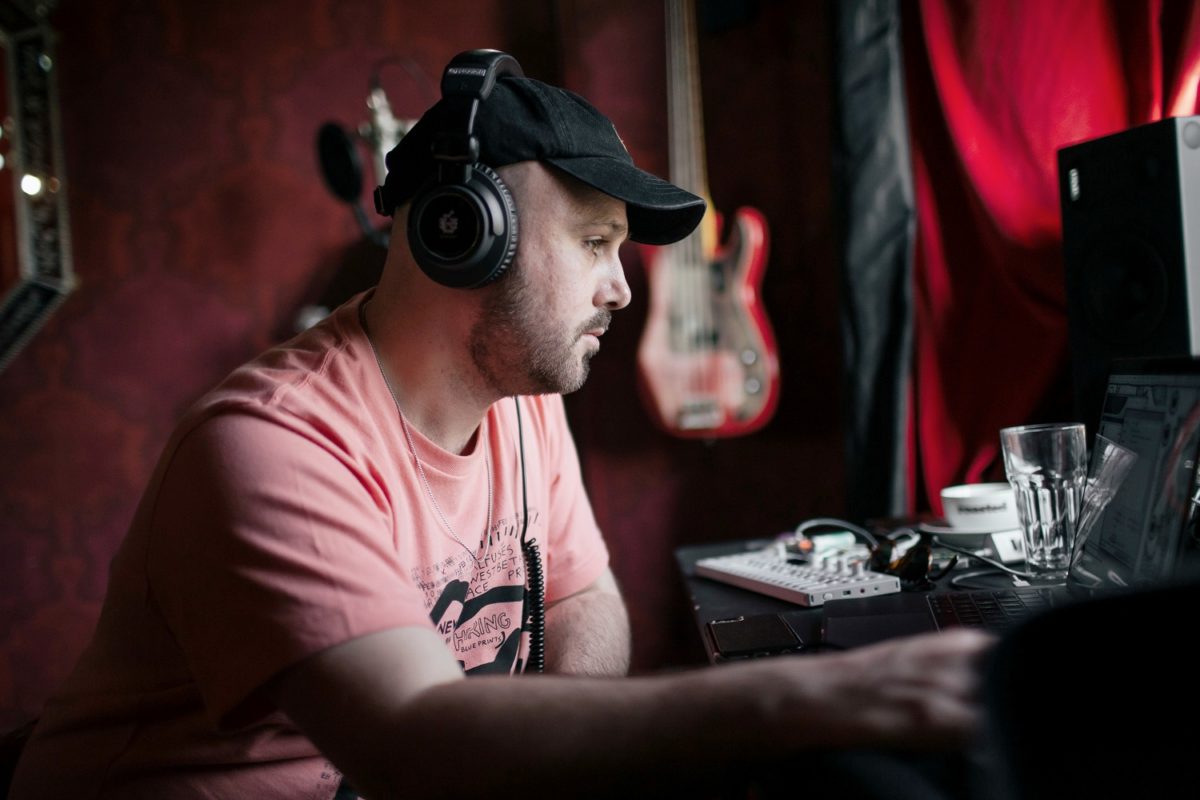 GETHIN PEARSON IS AMONG A NEW GENERATION OF UP-AND-COMING TALENTS ON THE UK PRODUCERS' SCENE.
His fiery creativity and uncanny ability to bring out the best in established and emerging artists alike has attracted a scrum of labels and managers keen to make the best possible debut record for their latest discoveries (JAWS, Suns Up and The RMPs are ones to watch for 2019).
At the same time, his work with established indie performers such as Kele (Bloc Party), Crystal Fighters and To Kill A King has dovetailed with credits recording vocals for pop productions like ALMA + French Montana and Charli XCX. Most of his pre-production work and vocals tracking is accomplished in the cosy, focussed surroundings of his own home studio. But wherever he is, at home or working on a bigger session at a major UK studio, his trusted ADAM Audio A7X are always there.
"DIFFERENT ROOMS CAN TAKE A WHILE TO GET USED TO AT TIMES, SO I TAKE MY A7XS WHEREVER I GO."
When he purchased his A7Xs in 2009, they were the best monitor he could afford, he remembers. But although he has used many other speakers since, he has stuck with his pair of A7Xs. "Nothing seems to give me the same results," he states. Taking his A7Xs to other studios almost always pays off. "Different rooms can take a while to get used to at times, so I take my A7Xs wherever I go. There is something about the energy of the A7X that I find lacking in other set ups, they're punchy with lots of detail."
But he's always striving for even better results. "The A7X keeps me pushing," he reflects. "I'm never quite happy with a production or mix but then when I listen outside of the studio it always feels great." His monitors have also impressed many of his clients and other studio professionals he's worked with. Many have ended up buying their own A7Xs, he recounts, having fallen in love with the sound experienced during one of Gethin's mixing sessions.
In addition to the A7X monitors, Gethin recently added the ADAM Audio SP-5 headphones to his monitoring setup, allowing him to take the "ADAM Audio sound" wherever he goes. According to Gethin, not losing your sonic reference while working in unfamiliar environments is a huge advantage of the SP-5.
Find out more about Gethin Pearson here.