NetEase x Point Blank"DreamWorks" for China's electronic music.
ADAM Users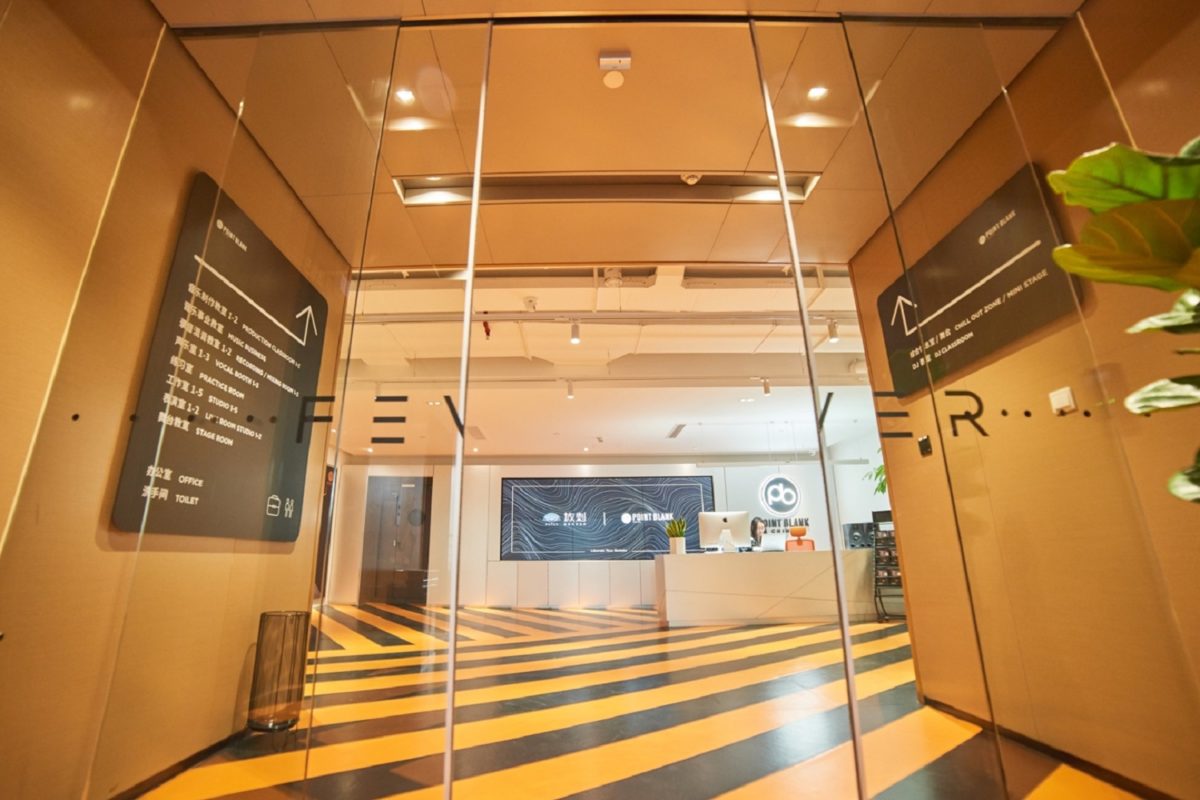 Established in the city of Hangzhou back in September 2019, the NetEase FEVER and Point Blank Music school has been regarded by many as the "DreamWorks" for China's electronic music talent
The learning institute came about thanks to the special partnership between the Point Blank Music School and Chinese internet giant NetEase FEVER. Not only is it the first Point Blank Music school to ever open in China, but it also happens to be the first official Ableton certified training center to open in the country as well.
Although electronic music has been popular across the world for several decades, its popularity in China has only taken off very recently. Thus, the music institute aims to establish systematic and regulated training standards for local enthusiastic talents, while providing guidance to help nurture and grow the country's electronic music community.
Speaking to the school's manager William Ding, alongside curriculum lead instructor Guan Bo, ADAM Audio looks to find out what exactly makes the school special, and what measures they take to ensure their students have the best educational experience possible.
What is unique about NetEase FEVER x Point Blank?
"Originally founded in London back 26 years ago, Point Blank Music school is now an intentional brand with rich resources that spread throughout the global music industry. As its only branch in China, NetEase FEVER x Point Blank have the opportunity to partner up and make the most of these resources and brand contacts.
We adopted Point Blank's teaching standard, adding two hours of practice sessions alongside the four hours of regular classes in order to tailor to the learning style of Chinese students.
The course content is based on Point Blank's teaching system and has been locally optimized, so that the first-class teaching theory and content are in line with Chinese students' base level of existing musical training. Meanwhile, the school offers a wide range of courses to cater to the needs of the local market, which includes music production, DJ, pop singing, and music industry management training, with a total of 30 categories in four domains."
How would you describe the current state of the Chinese electronic music industry?
"Electronic music is the fastest growing music genre in China, and the most popular genre among the generations born after 1995. Internationally, electronic music has been in the mainstream for decades, while in China many young people – while enthusiastic – still need to improve their understanding of the music's cultural background as well as their production level.
Through our educational program, we hope that more diverse works and outstanding producers will emerge from the Chinese electronic music market, contributing to the development of the local electronic music industry."
What other benefits are available to the students, beside making music?
"Electronic music can also be applied to a variety of other industries, such as animation and gaming, thus there is a wide range of employment opportunities for students.
China also has a long tradition in music, and currently there is a growing trend within the fusion of traditional Chinese and electronic styles. Our mission is to provide students with a comprehensive understanding of music so that they can integrate the traditional with their own creative works and transform these cultural styles through their own expressive output."
What are the campus facilities like?
"Whether it is the curriculum, quality of the academic staff or the facilities, the professional setup at NetEase FEVER x Point Blank is a continuation of London's Point Blank Music school. Out of the ten available Ableton certified trainers in China, three are based at our institute. The school has teaching areas for DJing, music production, recording/mixing, and a dedicated classroom for music industry management, as well as areas for practice, performance, alongside an integrated rest area."
"When building NetEase FEVER x Point Blank, we based its configuration on the London school, selecting ADAM Audio monitors to create this proper listening environment. In September 2020, the school deepened its collaboration with ADAM Audio by becoming its first educational partner in Asia as part of the "ADAM Audio Academic Program", offering the ADAM Audio Scholarship Program to its students, in addition to creating an ADAM Audio Sound Experience Center within the school.
The main monitor we use now is S3H, which has a power rating of 1000 watts, this helps bring out the textures in electronic music. It's a three-way speaker, which means that it has a very wide frequency range and good clarity. The S-ART tweeter means the distortion level is extremely low, and it is good at controlling reflection from surfaces like tabletops. Its DSP function is also very important, as it can flatten the overall frequency response through digital processing. It can also be adjusted more precisely depending on the room configuration."
"Also, when making music, it's also very important that your ears don't get tired, and ADAM Audio's S Series also meets this requirement. In short, ADAM Audio's comprehensive product line is very convenient and hassle-free for us in fulfilling our teaching tasks, which is why, after much deliberation, NetEase FEVER x Point Blank carefully chose ADAM Audio's monitors as their partner."