Producer Mike SpencerCrafting Exquisite Mixes on ADAM S3H Monitors
ADAM Users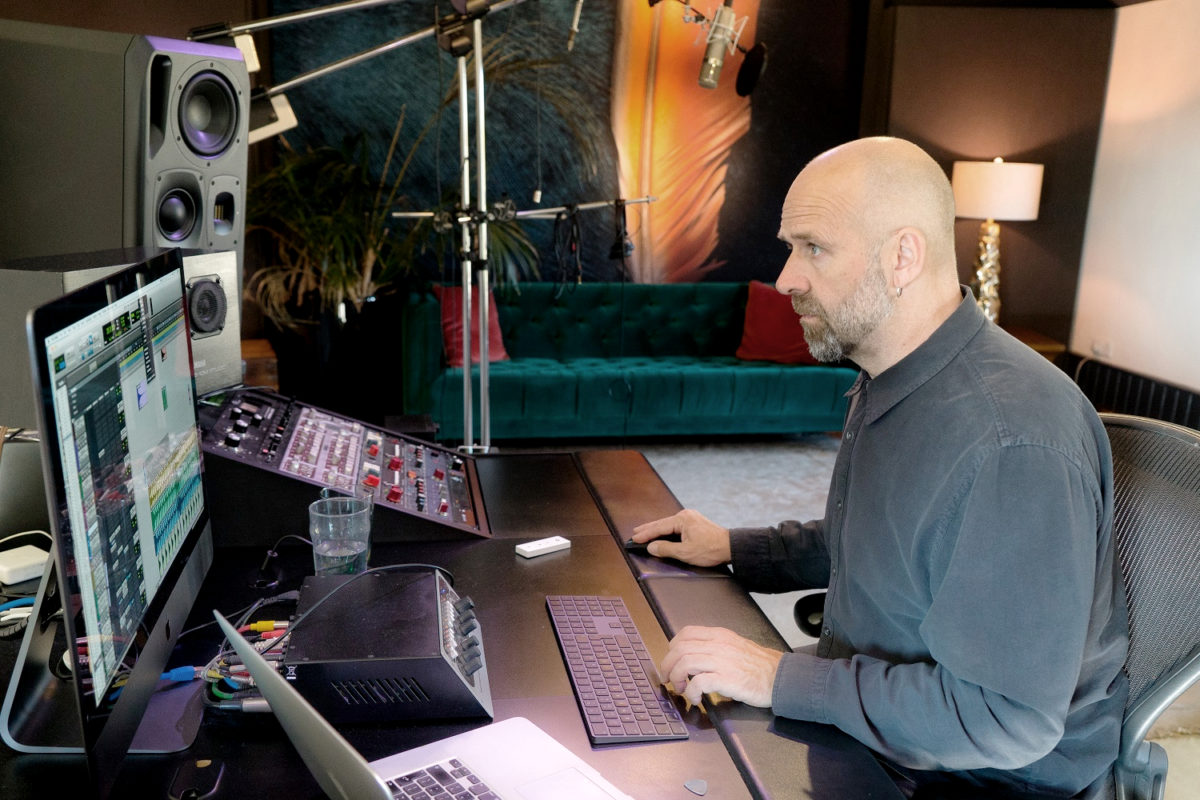 Nestled in the idyllic surrounds of rural England, Mike Spencer's Lark's Tongue Studios is far removed from the frantic pace of life in London.
This converted farmhouse accommodates one of England's most appealing and best equipped studio spaces. Outside, sheep graze near a picturesque lake while inside Mike Spencer and his team are busy crafting pop recordings of exquisite excellence. Mike, whose credits include Kylie Minogue, Jamiroquai, Rudimental, Ellie Goulding, John Newman and Emeli Sandé, chose the site for his studio carefully. Opening in 2009, The Lark's Tongue marries the latest audio technologies with a serene, comfortable atmosphere that helps musicians stay at their creative and focused best.
The first thing newcomers to The Lark's Tongue notice is its owner's commitment to quality. Mike insists on the best studio equipment, resulting in an inventory that boasts brands such as George Massenburg Labs, Neumann and Wunder Audio. That philosophy extends to his monitoring system, too. ADAM Audio monitors have featured on Mike's gear list for years. "In my previous studio in London, I had a pair of the original S3X on loan and I loved them," Mike recalls. "When we were designing The Lark's Tongue, I auditioned every available monitor and decided on the S3X-V."
After eventually settling on a pair of ADAM S3H midfield monitors, Mike found himself making extensive use of the in-built DSP features. On top of providing voicing options to adapt speaker output to the idiosyncrasies of the room, the DSP also optimises the loudspeaker crossovers to ensure a linear response.
But what, in Mike's opinion, makes the perfect monitor? Building a set of clear criteria from his many years as a producer, Mike tallies together three factors indispensable to any monitoring speaker worth its salt. The first is a direct, fast and in-phase low end, without which, Mike says, he finds himself losing sleep. The second is a clear and detailed mid-range with no cross-over issues that can cause confusion in that all-important vocal register. The last factor any monitor has to bring to the table, Mike says, is a clear and extended HF range. "Not only do his S3H tick all the boxes, they also appeal to his creative side when recording and mixing. "I enjoy these speakers because they feel really immersive", he adds.