Henoel Grechon making music for outer space with the S3Hs
ADAM Users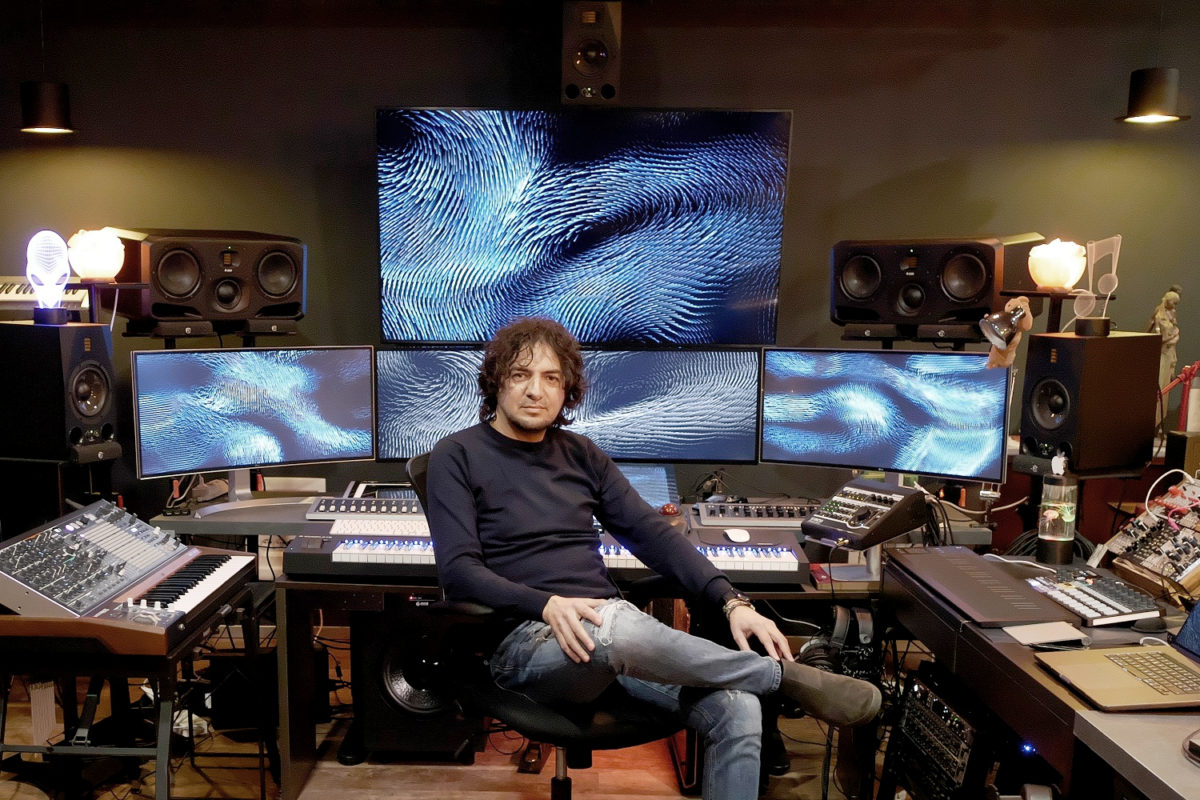 Italian composer and producer Henoel Grech first came to prominence after scoring the opening hymn for the Turin, 2006 Olympic Winter Games.
Since then he has gone on to work on many compositional projects, numerous feature films, commercial adverts, and cultural events. Along the way, ADAM Audio has provided the backbone of his studio's monitoring system, with the composer employing a surround system consisting of two S3H midfield speakers, the A7X, and a Sub12 subwoofer.
"I used to use different professional speakers in the past, but after listening to ADAM Audio monitors I was impressed about the quality," Grech says about his setup.
The versatile producer, who also scored Pupi Avati's Con il sole negli occhi [2015], and Massimo Volta's Nona [2015], relies on his state-of-the-art studio for all stages of the creative process, no matter the project. Beyond the cinema, Grech has also been working with such luxury brands as Giorgio Armani, Porsche, Lavazza, creating music scores and idents for their commercial activities.
Starting out with just the ADAM Audio A7X, the Italian composer added the S3H after upgrading to a larger space. "I fell in love with the A7X and used them in my small studio. When I moved to a bigger space, I needed to improve the sound performance of my system and my choice could only be the S3H with Sub12," he explains.
"The S3H attracted my attention, and I wanted to listen to them in order to see if they were suitable for my needs," Grech details about his discovery. "And then I finally tasted the depth and purity of sounds never heard before… being able to enjoy such a clean and crisp sound is a pleasure that cannot be described in words".
Alongside working on three new films by acclaimed Italian directors Luigi Piana and Savino, Grech is putting the final touches to his forthcoming album 2022 Next Space, a new musical project for future space missions.
Composing music for so many different styles and applications, assured and reliable quality has been integral to Grech's working process. "Working within multiple musical genres, I had to test the ADAM speakers in various listening situations," the composer says. "And I was extremely impressed each time."