Forbidden SocietyTaking D&B To New Heights With S2V Monitors
ADAM Users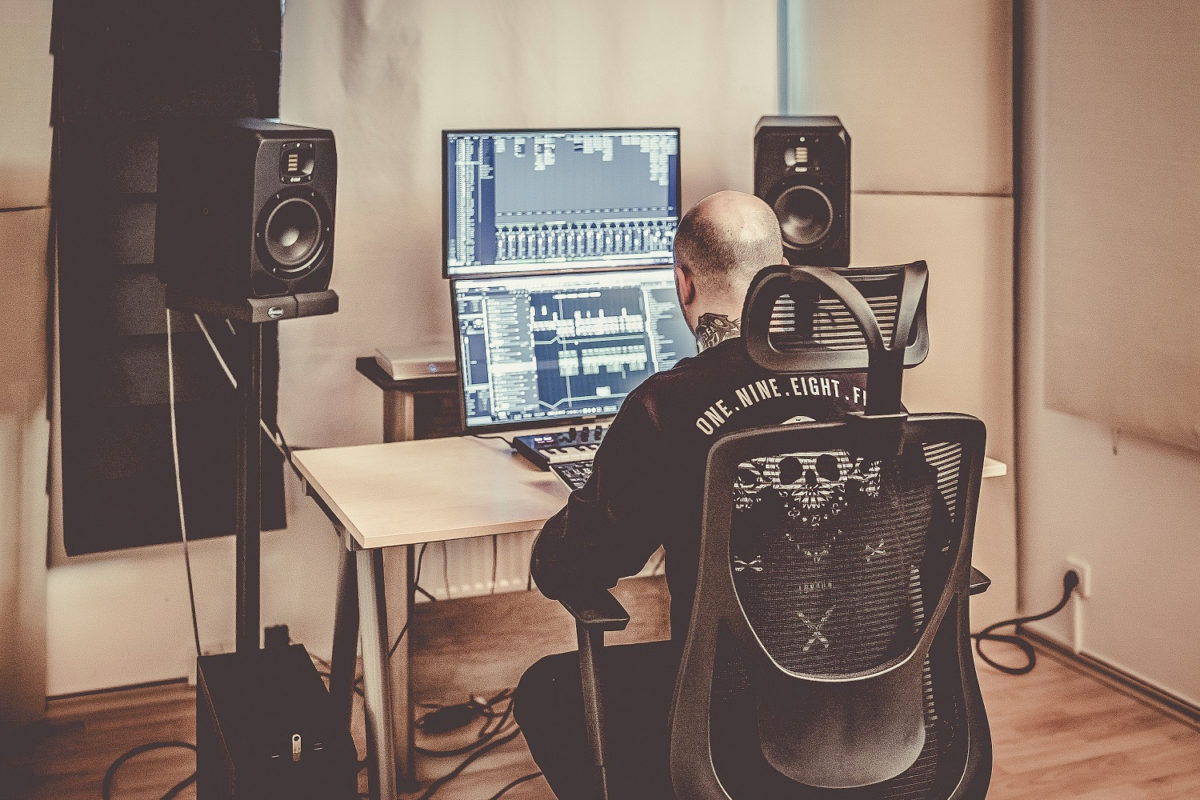 When award-winning drum & bass producer Jindrich Brechja heard his new ADAM Audio S2V for the first time, he was taken aback.
"It's amazing what this box can do," he remembers thinking. In a recent interview with ADAM Audio, Jindrich Brechja aka Forbidden Society casts his mind back to the moment he heard what he later judged to be "the best monitor I have heard in my life so far". An ADAM Audio A77X owner since 2008 (and ADAM A7 owner before that), he realised in 2018 that the time was ripe to take a step forward in terms of the quality of his production environment. "The A77Xs did a great job and I still have and love them. But then I tried the new ADAM S2V. Getting those speakers was a crucial moment. They're very inspiring. I can't wait to get in my studio to plug them in and work on them. They let me hear even the smallest details."
"Getting those speakers was a crucial moment. They're very inspiring. […] They let me hear even the smallest details."
His long search for a musical home took him from Dutch hardcore in the late 90s to Berlin's seminal noise outfit Atari Teenage Riot. Then he heard some Technical Itch and Ed Rush in 2006, and was instantly smitten. "After that, I went fully towards drum & bass," he recalls.
Yet Jindrich has always tried to stay in a creative space that fosters experimentation. That's why he elected to build his studio in his home, a flat he rents from a friend in the ancient Bohemian town of České Budějovice. Is it a problem for a renowned drum & bass producer to work near other people who might not have the same enthusiasm for the output levels he is used to? "I'm blessed with tolerant neighbours," he replies. "Working at home gives me a good overall feeling", he adds.
Having worked hard over the years to improve the audio quality of his studio, he also reflects on the crucial role ADAM Audio speakers have played in his development both as an artist and as an engineer. "I've come a long way to get to the perfect monitors I have now. With the help of ADAM Audio monitors, my mixes have improved a lot, especially with the new S Series."
While his current musical projects include work on a new solo EP, he is also kept busy managing his successful label, Forbidden Society Records, which markets not only his own output but also that of other drum & bass artists. For more on his label and solo projects, check out his YouTube channel.