Florin Risteion the A7X Factor
ADAM Users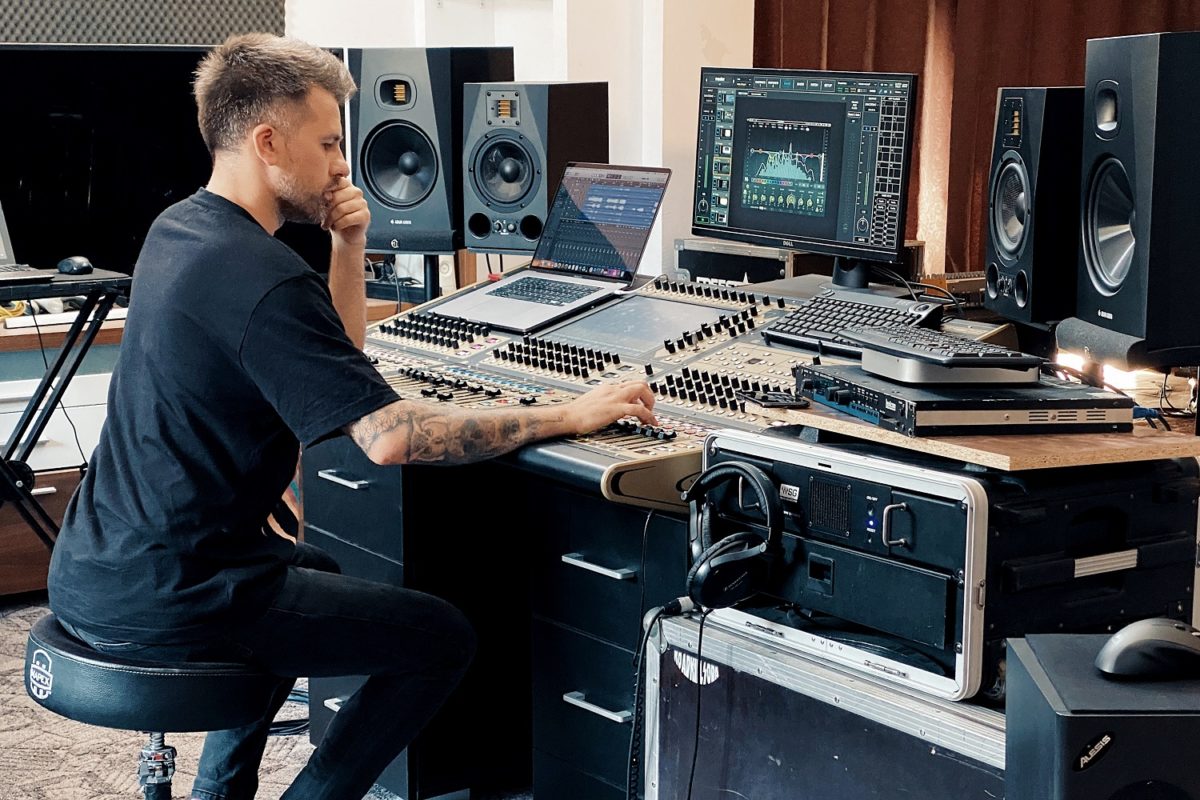 Celebrity singer and television host Florin Ristei came to prominence after participating on, and winning X Factor Romania back in 2013. By this point, he had already scored a chart hit with his first band Amici, before moving on to front the band FreeStay, one of the country's more successful and well-known bands. Throughout his career, whether he's making music at home or recording in the studio with FreeStay, Ristei relies on ADAM Audio to provide him with the quality reproduction he needs to ensure he stays at his best.
Not content with having won the X Factor Romania song content, Ristei now judges on the popular TV show, as well as working as a host on national morning radio. Having learned the violin, guitar, and piano early on in life, it wasn't long before he found success with the pop-punk band Amici, whose hit single 'Dana' catapulted them into national stardom. The singer would then go on to play with cover-band Marfar, before eventually forming FreeStay alongside keyboard player Serban Niculae.
At home, Ristei uses the ADAM Audio T8V for his monitoring setup, while in his main studio he uses the A7X. In addition to ensuring his audio meets the highest of standards, this setup also provides the singer with additional benefits. "You should always listen to your mix on more than one pair of monitors," explains Ristei.
"Taste is subjective, so you should always like the sound of your monitors and feel good when listening."
Ristei was immediately drawn to the monitors after listening to them in a showroom. "I instantly fell in love with the A7X," he states about the monitors. "It has a crisp sound, full of details, and a nice low-end, even without a subwoofer. I bought them on the spot, with no second thoughts."
With so much experience at the top level of the industry, Ristei knows what's important when it comes to excellent monitoring. "The perfect monitor studio for me should have a neutral sound coloration, a good volume without any distortion, and a nice stereo image," he states. "And also, the looks are important!"