Dudelstudioon the ADAM Audio S3H
ADAM Users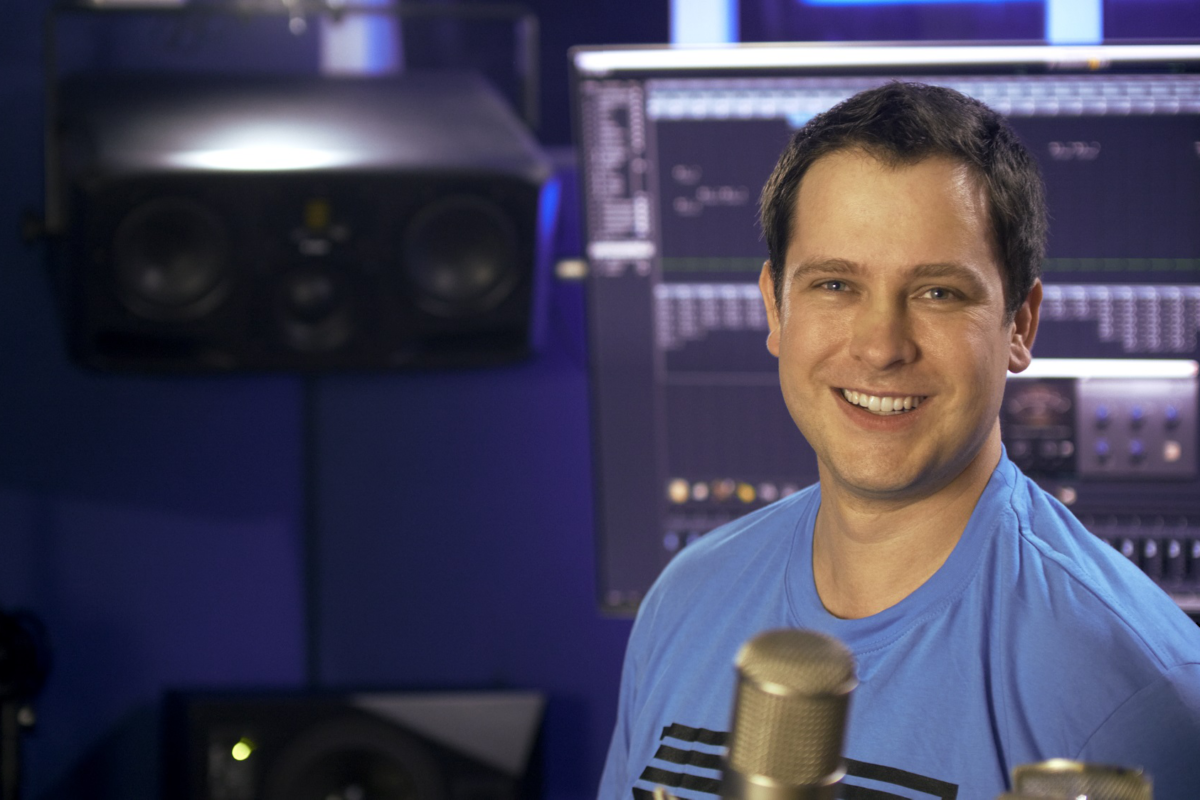 Founder of Hamburg's Dudelstudio, Dustin Aßmuteit is a prodigious figure within the local scene music scene. A man of many traits, Dustin can be found performing in live ensembles, to DJing events, and much more.
Most of the time however, he he likes to be behind the controls at his studio, arranging, mixing and editing YouTube videos. Recently Dustin decided to upgrade his ADAM Audio S2.5A to the S3H midfield monitors, a decision that has brought many positives to his workflow.
"I immediately noticed the significantly larger 'sweetspot' with the S3H when compared to my previous monitors," the engineer says about the upgrade. "Now I can judge my keyboard and synth sounds anywhere in the room without having to carry around headphones with me."
For such a proficient and active studio devotee, Dustin has discovered many benefits working with the S3H. "I have never heard a quality of depth like this before," Dustin emphatically states. "At the same time, I now hear many elements from music I've heard before for the very first time."
In addition, Dustin applauds the custom-designed DSP that allows you to make various EQ and voicing adjustments, all controllable and updatable through a USB connection. "Also the speaker delay is adjustable in 0.1ms to 5ms steps, which is useful when adjusting the speakers in a surround setup, or when you want to phase a sub with the speakers."
Overall the biggest difference for Dustin is the compression.
"What I notice compared to my previous monitors, is that there is no compression even at high volume," Dustin states. "Although in general you should work mostly with quieter levels, because for one, you can hear a lot more details and secondly, your ears will last longer when the night starts to draw out."
In terms of the resolution, Dustin is also a fan of the detail and sound image. "Even when I move around, the sound stays the same. Editing vocals, especially when it comes to esses, is much easier and, at the same time, more fun."
Overall, compared to the ADAM Audio S2.5A, Dustin says that working with the S3H is like opening the curtains in front of the speakers. "The S3H is much less shrill and snappy, and voices sound as real as if they were standing in front of you."