Beatbox Star Tom ThumA world champion selects A77X for new studio
ADAM Users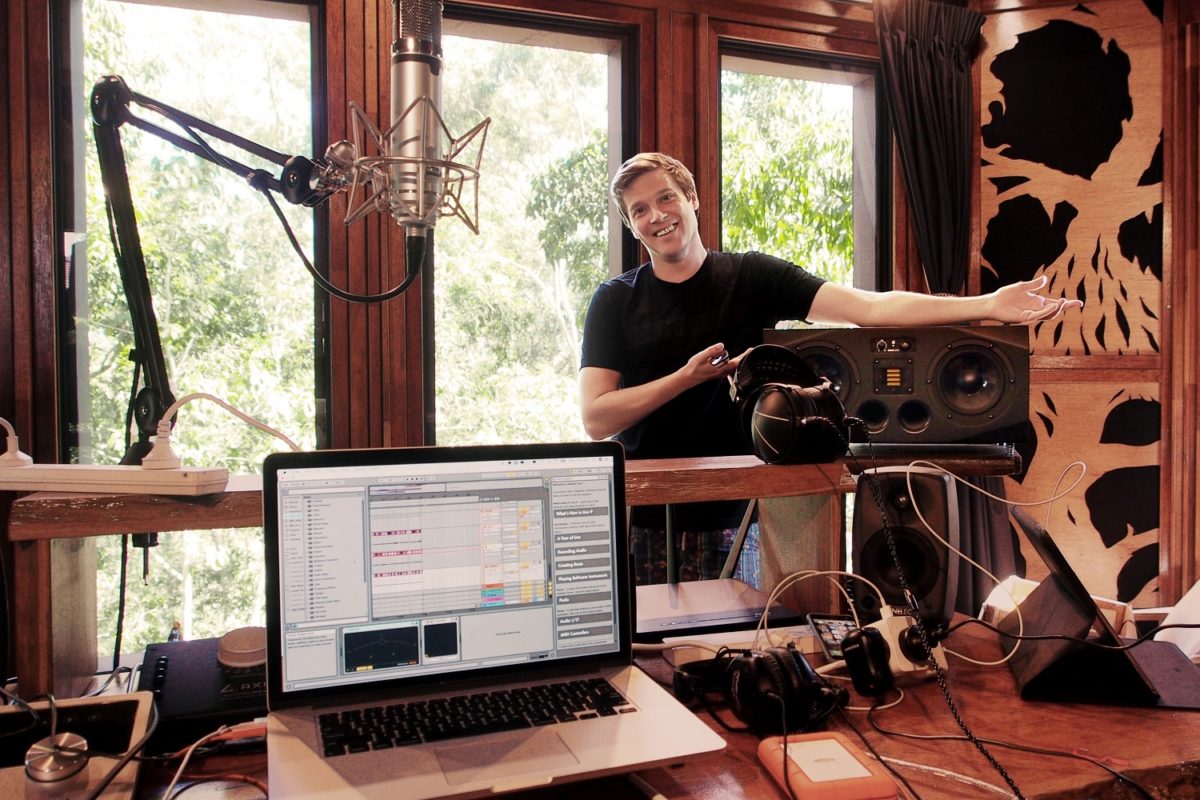 Since becoming Beatbox team world champion with Joel Turner in 2005, Australian performer and producer Tom Thum has elevated his art to jaw-dropping new heights.
Perhaps the first beatboxer to conquer the TEDx format, his videos have garnered millions of views, and his music productions and performances a string of awards. Using only his voice and a bevy of loop stations, Tom Thum builds phenomenal DJ sets as he re-creates and remixes classic joints and jams from all eras and genres. An inspiring aspect of his work is the eclectic range of musician and artists he works with, from orchestras to Hip Hop legends to Disney.
An ADAM Audio user for several years, Tom recently relocated his studio to Ugarapul, west of Brisbane, where he constructed a purpose-built studio with his father. Part beatbox lab, part multi-media production hive, his studio is a cabin-like environment flooded with natural light and packed with the tools of the beatbox trade: boom-arms holding microphones of all descriptions and monitor screens everywhere you look.
Constantly developing new sounds and producing new videos, Tom designed his studio to provide a relaxing yet accurate monitoring environment. "I wanted to create a space that mimicked a traditional birdwatching hide," he explains. "Something with a nice view I could always look out on and feel refreshed. The A77Xs feel like the perfect size for the environment I'm in and they keep me honest with myself, never boosting anything to make my mixes sound unrealistically banging. I have been using these monitors for years now and I feel like I know their sound like the back of my hand. My right hand."
"The A77Xs […] keep me honest with myself, never boosting anything to make my mixes sound unrealistically banging."
His studio design emphasizes clarity and the ability to treat audio forensically. "My requirement is to hear exactly what's going on. When I'm mixing and putting out music, I really want no detail of the sound to be lost. I can really count on my monitors to give me everything that's going into the mic without colouring the sound at all. Sound quality is incredibly important. Many amazing beatboxers don't have access to high quality gear, so that's the only thing giving me an edge at the moment. I'd get eaten alive if they did!"