The Crypta haven for recording, mixing & post-production
ADAM Users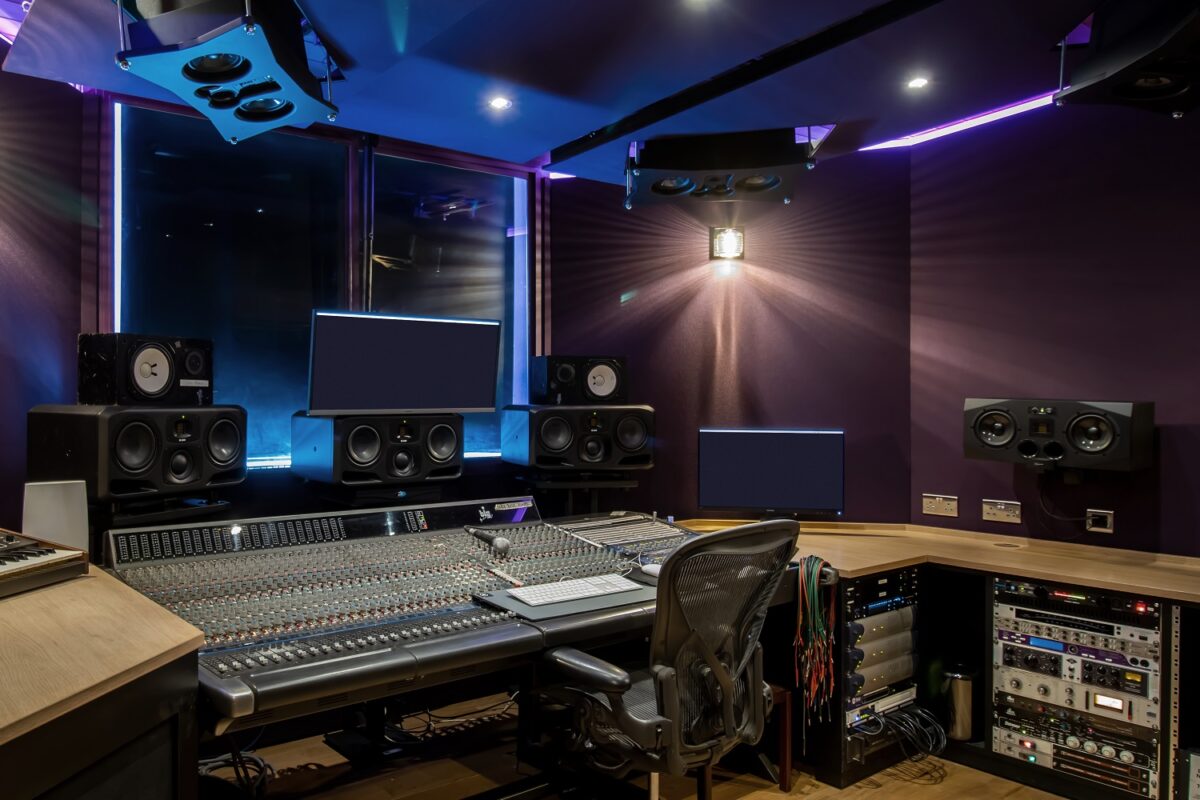 Kitted out with ADAM Audio S3H and AX Series monitors and a Sub2100, The Crypt is a "Gold Standard" North London studio specializing in recording, post-production and spatial audio mixing.
Situated in a mid-Victorian church on Crouch Hill, and bathed in natural light, the wood-floored studio is rich in history and character. Once part-owned by Dave Stewart of the Eurythmics, the studio comprises two recording and editing suites, and was London's first studio to house speaker systems for both leading immersive audio: Dolby Atmos and Sony 360 Reality Audio.
"The Crypt Studio is a vibrant, multi-purpose, day-lit recording studio complex," the owners state about the sought-after space. Amongst its many clients, the studio has worked alongside Universal, Island, and Atlantic Records, with many legendary artists having graced the recording space with their presence. The list of talents to have passed through The Crypt's door include Joss Stone, Clean Bandit, Michael
Kiwanuka, The Darkness, Madness, and many, many more.
Established and run by immersive audio specialist Ricky Barber, The Crypt Studio is equipped with a wide range of modern, and vintage equipment, based around a ProTools HDX system, an analogue mixing console and lots of outboard gear.
What makes the studio stand out though is its post-production mixing suite that was awarded the "Gold Standard" by Dolby. The suite is kitted out with three ADAM Audio S3H midfield monitors, eight ADAM Audio A77Xs and an ADAM Audio Sub2100, giving it flawless frequency reproduction across the entire audible spectrum and at crystal-clear fidelity at high volumes.
"The room was calibrated to 85 dBC by Richard Addis from the Dolby Studio onboarding team," the team explained about the mixing room. "In order to achieve this calibration, the 21" Sub2100 was necessary, and we are very happy with the addition."
Only by using the ADAM Audio AX and S Series, were the engineers able to achieve their optimum audio solution. "Stereo imaging is really important and the ADAM S3Hs do this fantastically," explain the Crypt team. "You'll swear that the vocal is coming out of the centre channel when in stereo."
It is unsurprising that The Crypt is such an in-demand immersive mixing house, with their top-of-the-industry immersive audio suite matched by their head engineer's credentials which include Dua Lipa, Clean Bandit, Lianne La Havas and Jeff Wayne's – War of the Worlds.
Since the studio transitioned to Dolby Atmos in 2021, it changed a lot of the team's working processes, improving a lot of their work along the way. "Our new setup gives us full confidence that everything will translate really well outside of our room."