A Series Technology
Rotatable HPS Waveguide & X-ART Tweeter
Made from a new glass fiber polymer compound, the A Series HPS waveguide enables the X-ART tweeter to disperse sound in space with controlled consistency.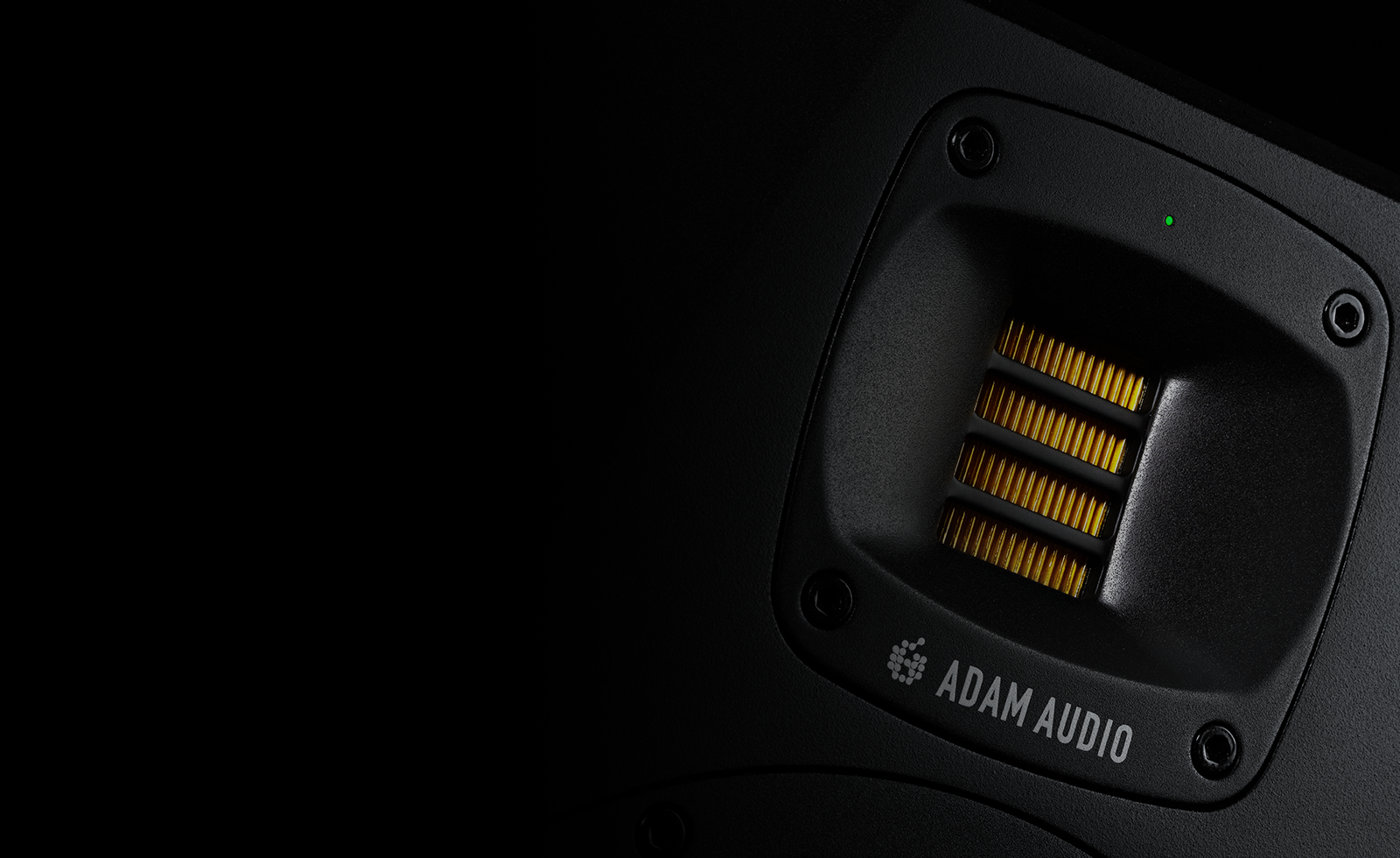 What is a Waveguide?
A Waveguide is a tapered recess that frames a tweeter to disperse sound in space in a more controlled manner. The A Series HPS (high-frequency propagation system) waveguide is constructed from resin and glass fibers, which are baked together under high temperatures to form a single piece that is specifically designed for X-ART dispersion characteristics. The waveguide is not easily excited by unwanted vibrations or resonances, contributing toward internal damping.
Horizontally broad, vertically tight
In the horizontal domain, the waveguide is designed to match the dispersion angle of the X-ART tweeter to the woofers and midrange drivers in the crossover region. This results in a smoother, less distracting response when listening to the speakers off axis, supporting stability of the imaging and creating a larger usable "sweet spot".
In the vertical domain, the waveguide's design reduces energy arriving on the surfaces of significant studio furniture, such as mixing consoles, desks or even the ceiling. These surfaces can potentially cause harmful reflections and ultimately comb-filtering.
Great sound in any orientation
Handmade in Germany, the X-ART tweeter provides a precise transient response and reproduces the finest sonic details. This X-ART tweeter is used in every A Series speaker, providing detailed sound across the product line. The A Series introduces a rotatable HPS waveguide and X-ART tweeter. This means you can rotate the entire waveguide and tweeter module by 90 or 180 degrees and continue to benefit from the HPS technology whether you position the speaker horizontally or vertically.