A Series Technology
Voicings
A "Voicing" is a pre-defined sound profile of an A Series monitor. On the back panel, you will find two different selections, "UNR" and "Pure". Voicings can be further attenuated using the room adaptation equalization settings. The "Ext" option refers to the extended functionality when using the Advanced or Sonarworks calibrations within A Control.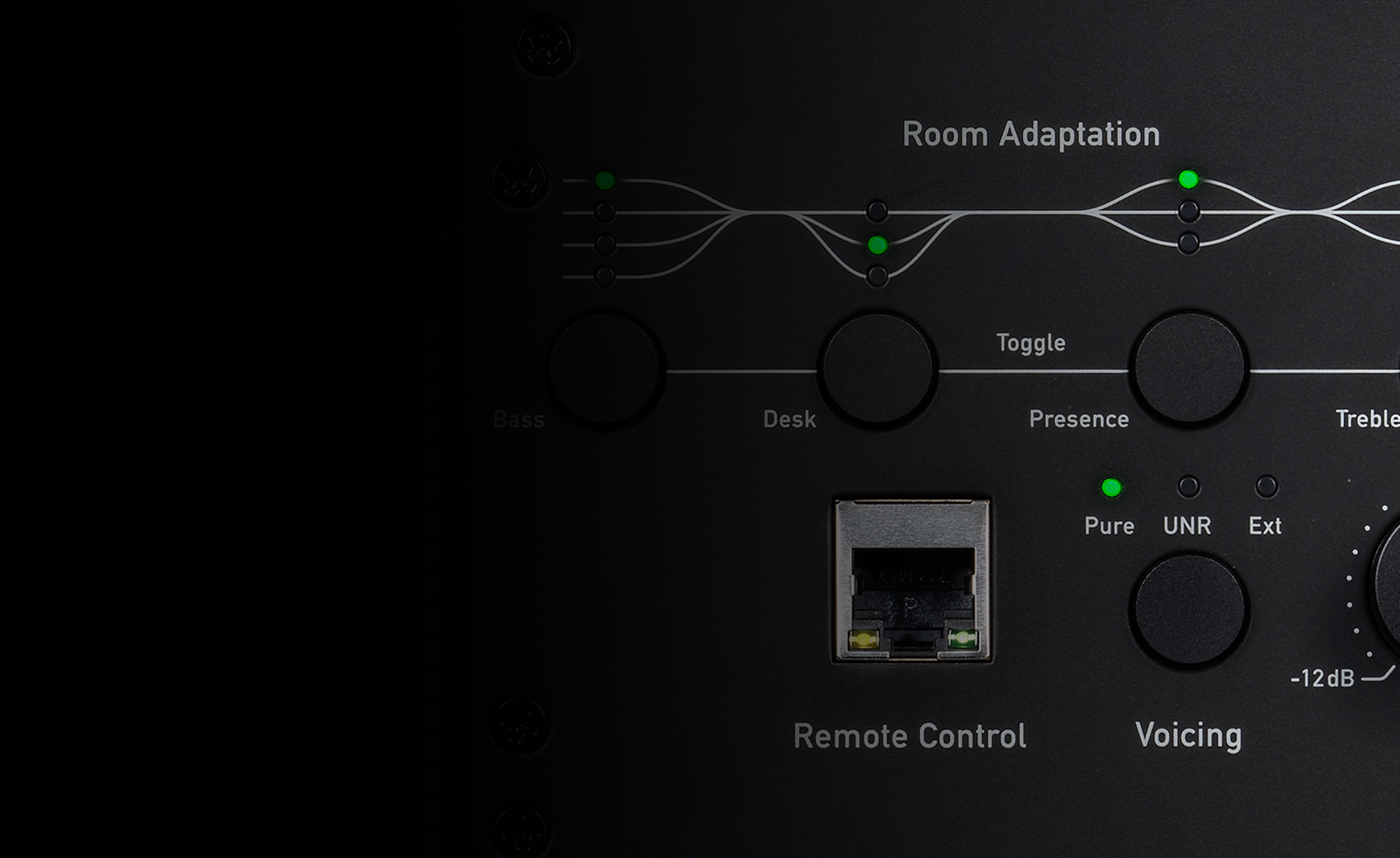 Uniform Natural Response
"UNR" or "Uniform Natural Response™" is a dynamic, natural-sounding response curve of ADAM Audio's own design, which stems from a variety of iconic ADAM Audio legacy products, including the preceding AX Series. It lends itself to production, composition and songwriting as its engaging and present sound can give you more room for creativity and flow. It is also a great option whenever you want to use your speakers simply to enjoy some good music.
Pure
"Pure" is a highly accurate and neutral sounding option. This is the "flat" setting, ideal for mixing, mastering, and critical listening applications where you really must be aware of all the details and rely on an honest representation from your speakers.