A Series Technology
Bass Reflex, Cabinets & Mounting
The new A Series cabinets build on the heritage of ADAM Audio and the AX Series in particular.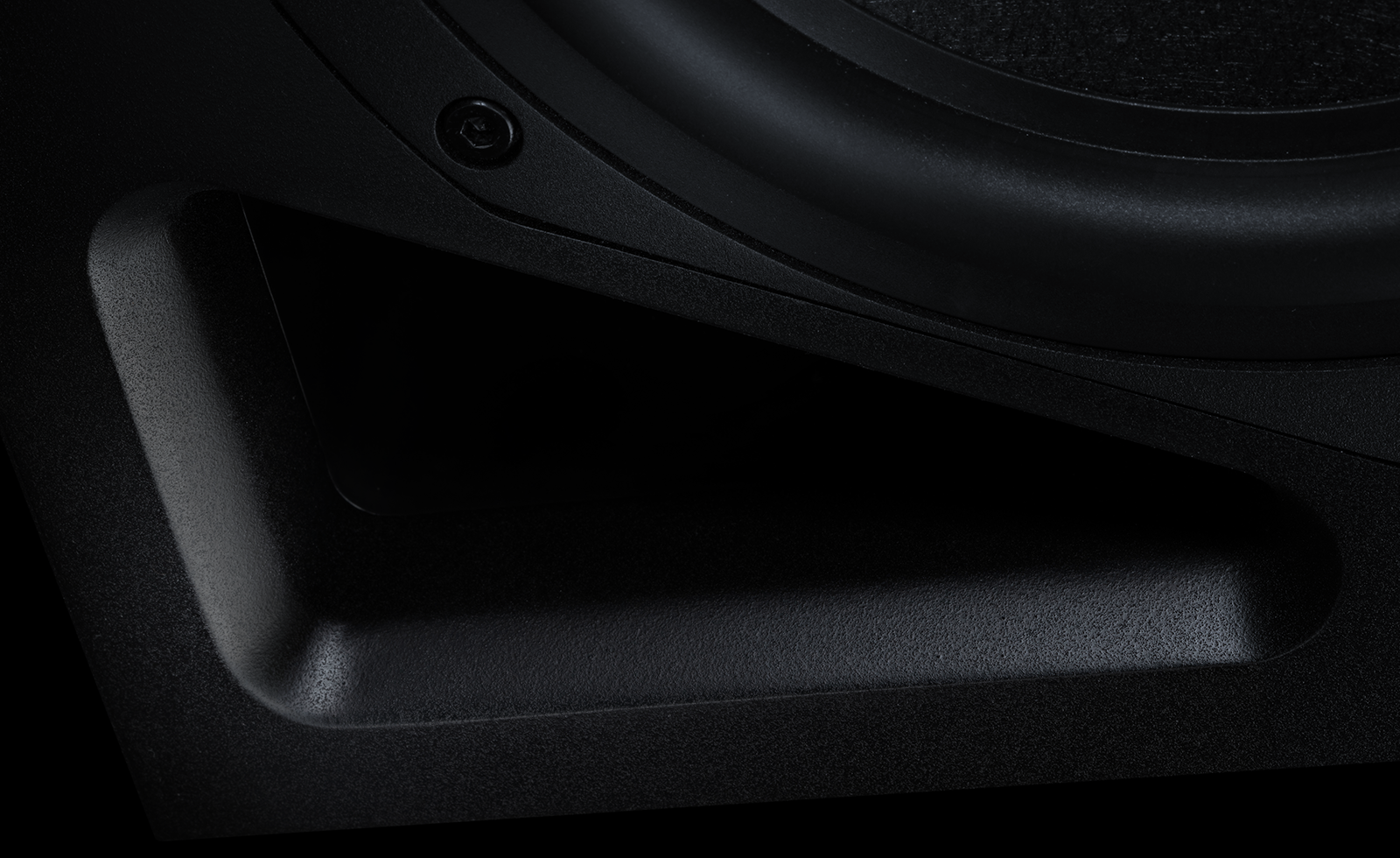 Lower Extension, Higher Efficiency
A Series monitors feature a flared-port design that optimizes airflow and reduces port noise. With every cubic centimeter accounted for, the industrial inspired design can provide lower extension and higher efficiency in a smaller box. The cabinets have deeper beveling to further reduce diffraction and thicker baffle walls to reduce unwanted cabinet vibrations.
Designed with Mounting in Mind
All A Series speakers include an underside mounting interface, giving you the flexibility to mount A Series speakers wherever you need them. All models feature four M8 threaded screw holes (10mm depth) in a rectangular pattern of 127 mm x 70 mm. ADAM Audio plans to soon release a comprehensive range of wall, ceiling, and pole mounting options.