Studio MMHow to create immersive audio environments
ADAM Users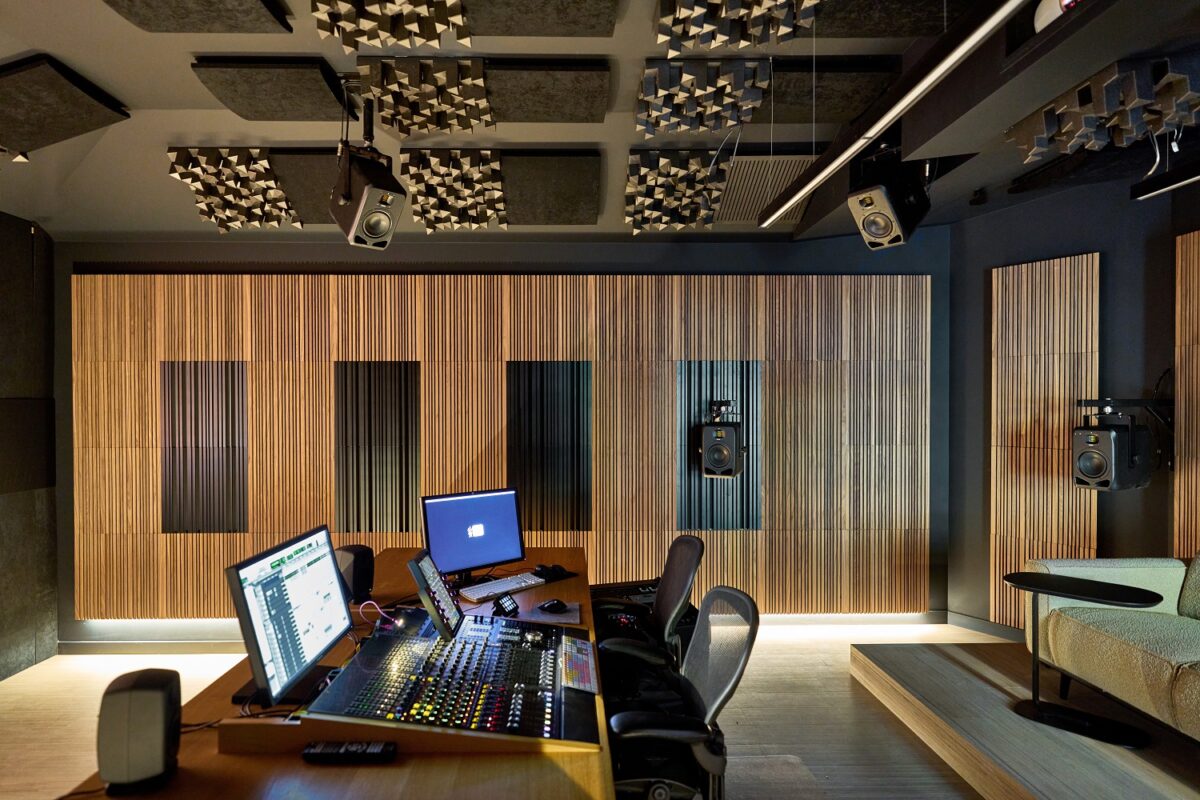 The Belgium TV and movie specialist studio is equipped with S-Series monitors for high-quality precision.
Creating and editing audio for visual media has its many challenges. Along with ever-changing demands and adapting to the needs of furthering technological developments, studios are constantly forced to find new ways to create new and immersive properties for their audio needs. One such company that's leading the way is delivering a multitude of services, and specializing in audio post-production for TV, movies and other related online content, is Studio MM based in Vilvoorde, Belgium.
Set up in 2001 by audio-engineer Mark Mommaerts, the studio initially set to work on composition for TV productions, before going on to specialize in dubbing, mixing, and multi-media audio projects. To date the studio has worked on a wide variety of local productions, including popular TV shows "Expeditie Goris", "Politie 24/7", "Liefde voor muziek", amongst others. Their expensive portfolio lends itself heavily to the company's four, immersive and extensively equipped recording studios that include, amongst other state-of-the-art technology, ADAM Audio precision monitoring.
"Two of our studios offer 2.0 stereo and 5.1 surround mixing, while one of them also has a vocal booth," Mommaerts explains about the current setup. "Another studio serves as a sound design and dubbing space, with the fourth and largest being mainly used for film mixing purposes within a Dolby 7.1.4 setup."
The studio opted for a multi-channel, immersive setup due to the new and varying demands in audio formats. "Content gets streamed more and more, and this brings a lot of opportunity in the audio distribution field," Mommaerts explains about the changes in audio requirements. "It doesn't matter if it's meant for the younger headphones generation or just an older audience, immersive sounds can be heard on more and more devices. It took a long time to replace mono by stereo, but today a multitude of formats are possible… which is a good thing."
"Tranquility and a restful feeling helps to get in the zone."
The team moved the studio to their new location in 2021 in order to meet the ever-changing demands and requirements being placed on them. The new studios provide near-perfect acoustic environments that create a relaxing and conducive atmosphere for both creativity and technicality. "Besides the technical design, each studio has to have a quiet and spacious surrounding to work in," Mommaerts describes about the design. "Tranquility and a restful feeling helps to get in the zone. Draw in as much light as you can, get some plants to color things up and ban all audible devices. These things help to relax when it's necessary, and this way the loud surrounding gets balanced out by the silence of the studio."
To obtain the best audio production results possible, the team employs ten ADAM Audio S2V two-way nearfield monitors, a set of S3X-V midfield monitors, and a pair of vintage S2.5A monitors across the four studios. "Neutrality and a truthful representation are very important," Mommaerts says about the qualities needed in his studios' monitors. "Combined with their sleek design and durable finishing, ADAM Audio speakers have all of these qualities."
Mommaerts was first drawn to ADAM Audio around twenty years ago, after being introduced to the monitoring systems through the regional audio systems supplier AMPTEC. "I was a little skeptical at first, as I already had great studio speakers," Mommaerts explains about his impressions with ADAM Audio monitors. "But, they [AMPTEC] convinced me to test the speakers, and now I still have them in my studio."