UK LAUNCH FOR NEW ADAM Audio REFERENCE MONITORS
Shows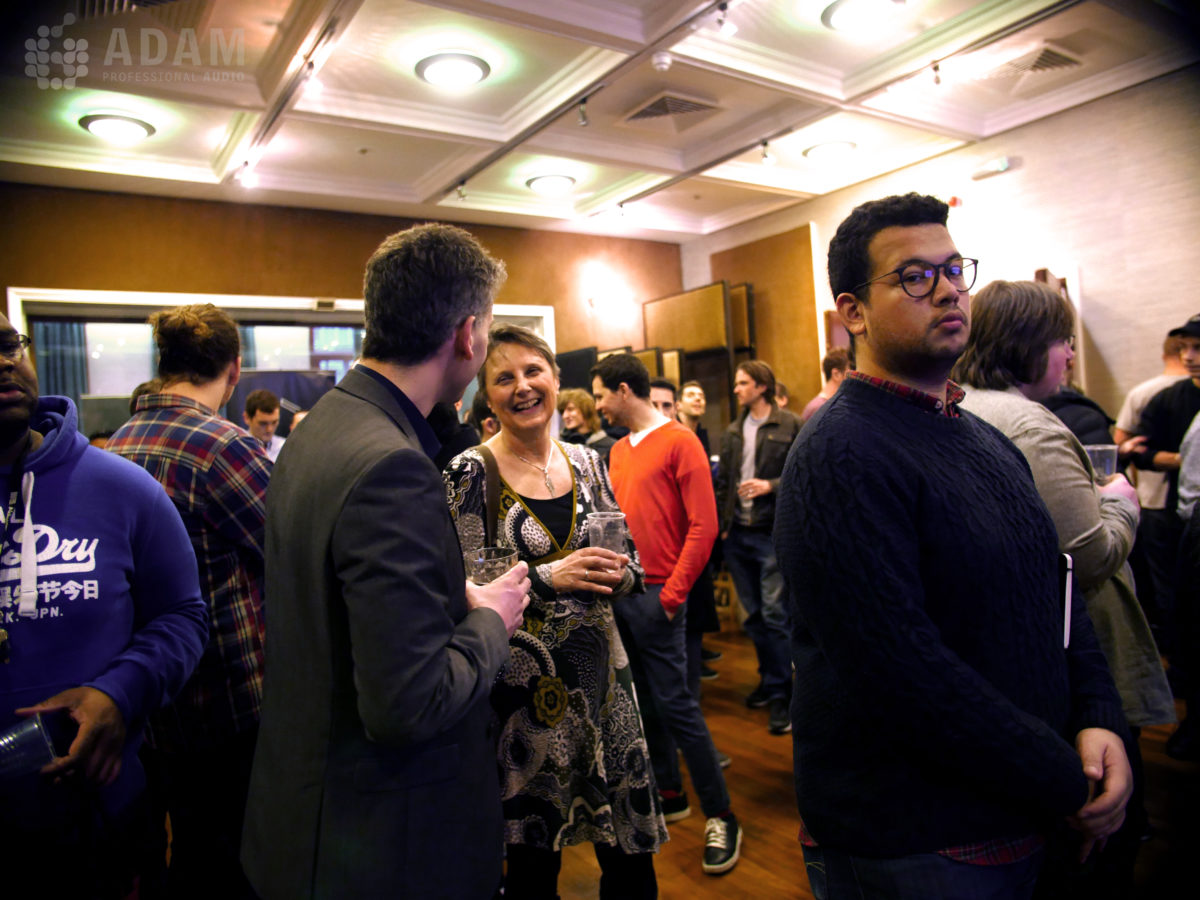 ADAM AUDIO'S S SERIES LAUNCH EVENT WINS OVER LONDONERS
RAK Studios in London, one of the UK's best-known recording studios, teamed up with ADAM Audio to provide the venue for the British debut of ADAM's new flagship range, the S Series. RAK was founded by musician, label founder, record and TV producer Mickie Most, famous for his hits with The Animals, Jeff Beck, Donovan, Suzi Quatro and Kim Wilde amongst others.
The occasion for invited guests to see inside the studios was a presentation which introduced the new S Series and its constituent components in detail. This was followed by an opportunity to hear a diverse selection of audio reference material on the new monitors in optimal studio conditions, in small groups in the main control room.
The S Series
The S Series is ADAM Audio's new flagship reference monitoring range, comprising five models of increasing size: S2V, S3H & S3V and the S5V & S5H (H denotes a speaker designed optimally for horizontal use, V the vertical version). The range is the combination of many years of advanced in-house engineering innovation at ADAM and the latest computer aided design techniques.
Innovations created specifically for the S Series include: completely new woofers and mid-range drivers, newly designed waveguides for the S Series tweeter (and the mid-range driver on the S5 models), and a new DSP engine which provides crossover optimization, voicing options and expansion potential.
Gallery