Royal House Recording take part in the ADAM Audio US Roadshow
Shows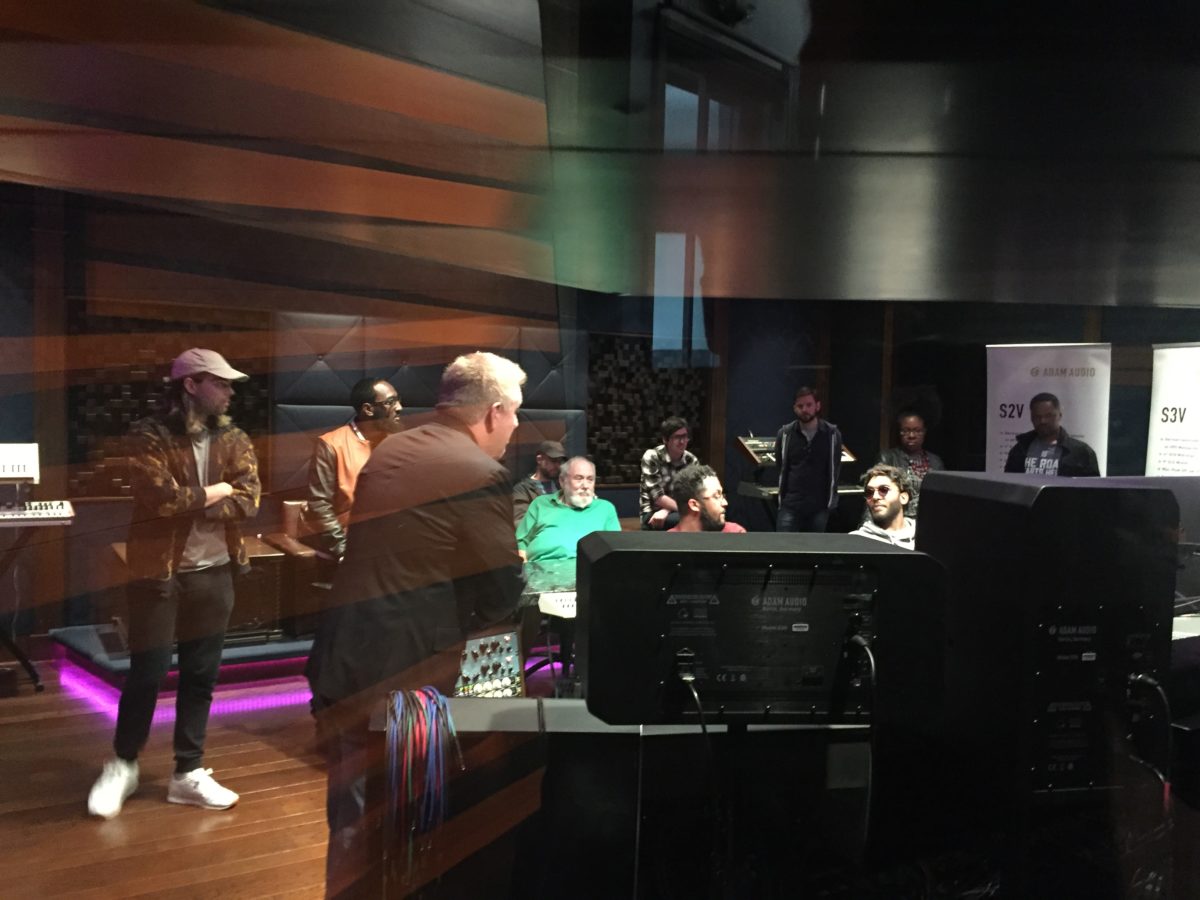 ADAM AUDIO ROADSHOW REACHES DETROIT TO GREAT ACCLAIM
Visiting the Royal House Recording Studio in Detroit, USA is an incredible experience, even for musicians with a long history of studio recording behind them. From the moment you walk in, you are in no doubt that this is one of the most spectacular recording facilities in the United States. Alongside the first-class recording studio (equipped with an SSL Duality SE console), guests of the studio have access to an elegant dining room and kitchens, a basketball court and a fully equipped gym. And of course the studios feature only the very finest in hand-selected equipment.
It was an especial pleasure for the ADAM Audio roadshow to visit the Royal House Recording team in their newly opened studios and to have the opportunity of demonstrating the company's new flagship reference monitors to a crowd of assembled audio professionals in these august surroundings.
Following a detailed presentation by ADAM Audio representatives on the innovative features of the brand-new S Series, those attending the event were invited in small groups into the stunning studio control room to hear a diverse selection of musical reference material in optimal studio conditions, and to compare the S2V, S3V and S3H models side by side.
The S Series
The S Series is ADAM Audio's new flagship reference monitoring range, comprising five models of increasing size: S2V, S3H & S3V and the S5V & S5H (H denotes a speaker designed optimally for horizontal use, V the vertical version). The range is the combination of many years of advanced in-house engineering innovation at ADAM and the latest computer aided design techniques.
Innovations created specifically for the S Series include: completely new woofers and mid-range drivers, newly designed waveguides for the S Series tweeter (and the mid-range driver on the S5 models), and a new DSP engine which provides crossover optimization, voicing options and expansion potential.
Gallery