Stereoplay reviewed SW260!
Reviews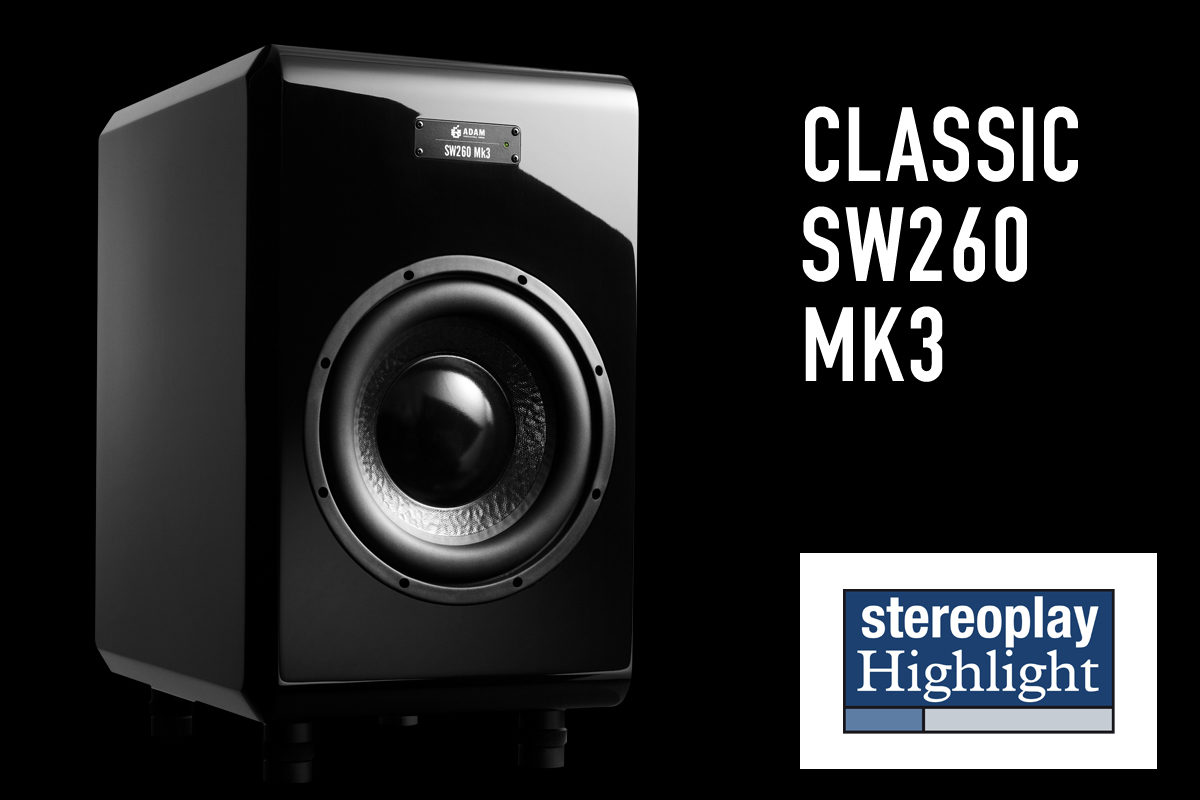 Berlin, June 10, 2010
In its July issue the renowned German trade magazine Stereoplay published the first review of ADAM´s SW260 Mk3. As part of the Classic-Series, this subwoofer is the perfect complement for extending the lower frequency response down to 25Hz. The review highlights the SW260's strengths as follows:
"With its long throw 10″ subwoofer and the down-pointing bass port, this ADAM is a typical representative of its kind. The company´s roots in professional audio become obvious by the integrated high-pass filter and the balanced input connectors. Tonally the SW260 commends itself with enormous precision, attention to detail, and simultaneously astonishing deep frequencies. A well-engineered all-rounder with adequate reserves."
(Stereoplay, 07/2010)
Read more.