Sound & RecordingNew Review on T7V
Reviews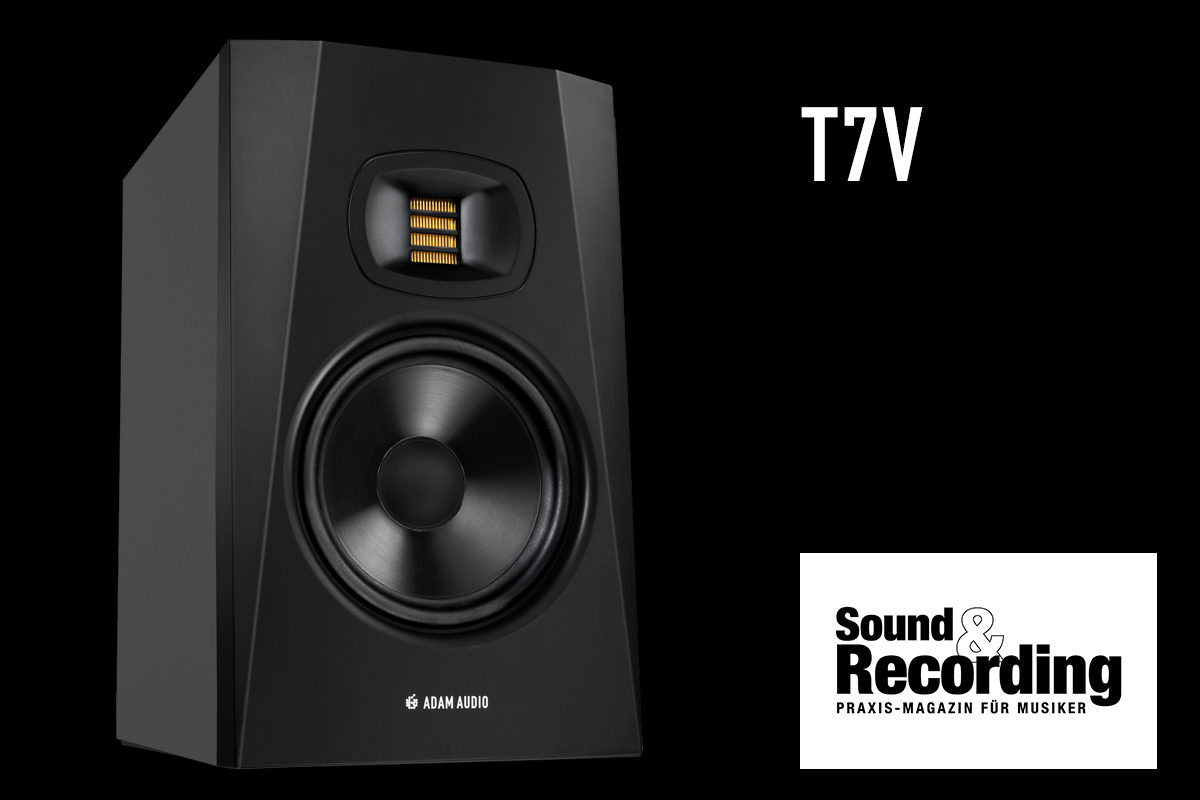 Sound & Recording made an in-depth review of our budget T7V monitor
Anselm Goertz has tested our T7V nearfield monitor in detail for Sound & Recording:
"The crossover point is hardly discernable, if at all, in this image."
"With a very smooth horizontal coverage spread angle of 106°, the user has plenty of freedom of movement in front of these speakers without drastic changes."
"As expected, the T7V presents a neutral sonic picture. The speaker manages to reproduce
the individual sources precisely and with high resolution, depicting the high frequencies
accurately. Any doubts we may have had going into the tests about the combination of
the Class D power amps and the AMT tweeter proved unfounded."
"The makers of this speaker thought of everything and got it all right."
"With the T7V, ADAM Audio has introduced an unpretentious nearfield monitor that does
without all the gimmicks but delivers where it counts, namely the drivers and electronics.
The build quality and test results are good across the board, and this speaker is definitely
up to the standards required of a professional nearfield monitor."
"In summary, the T7V comes highly recommended as a nearfield monitor for those on a budget, for
compact surround systems or use in the home."
Read the full review here.