S3X-H: the new reference monitor!
Reviews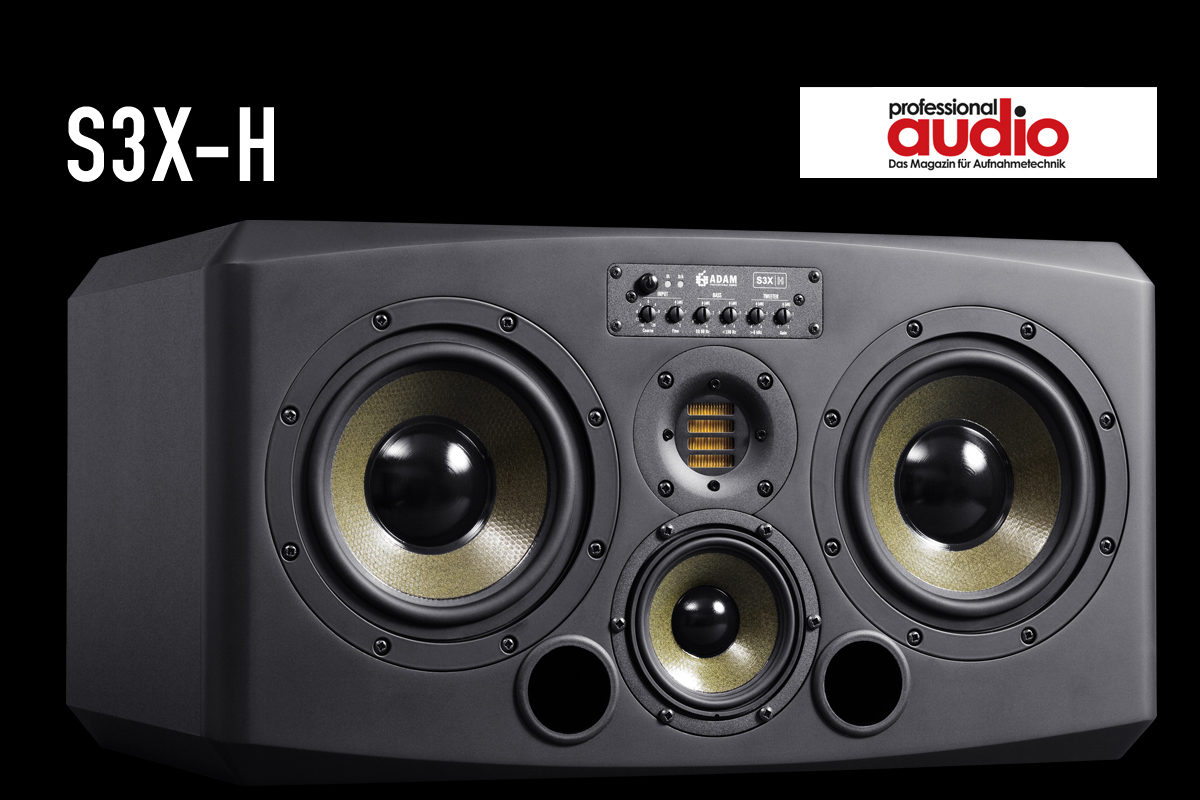 Berlin, November 2, 2009
The renowned german trade magazine Professional Audio makes no bones about their conclusion. The successor of one of ADAM's most famous models, the S3A, ist the new reference monitor in the Professional Audio studio:
"The S3X-H satisfies all along the line. ADAMs new member is everything but just an improvement of a successful monitor. With a new speaker design and meticulous adjustment, it is an excellent control layer for studios, which only shares the model designation with its predecessor. From now on, the monitor-reference at the Professional Audio studio is being called S3X-H."
(Professional Audio, 10/09)
Here you can find the complete review.