S3X-H review by amazona.de (Germany)
Reviews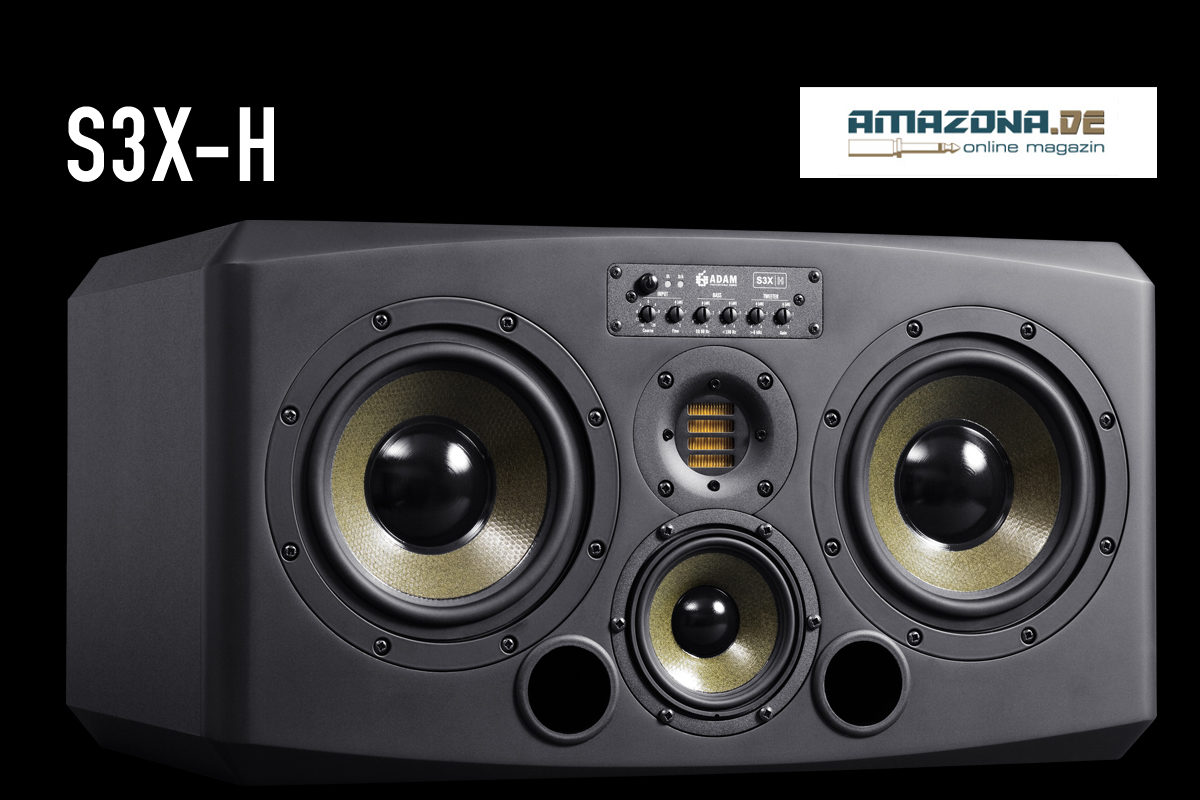 Berlin, July 8, 2010
And again the S3X-H has been reviewed. The online forum amazona writes:
"…initially the box impresses with a very voluminous sound that is convincing also in the lower registers. If you consider the difference in price to the also reviewed A7X, the S3X-H is worth every penny. Surely that is no vilification of the A7X but is supposed to make clear that more expensive loudspeakers are by no means an exaggeration if it comes to equipment acquisition.
"The authenticity of the reproduction is much bigger, the offset in depth and width is absolutely top class. When you have a correct 60°-setup it's almost as if you float in the sound stage and all single instruments can be clearly and defined localized. Also top class is the reproduction of the room, so especially the first reflections are being reproduced as room with no masking of anything at all.
"With the S3X-H ADAM has managed to present a big hit in upmarket midfield monitoring. On the one hand there is enough power for an accentuated bass, on the other hand the design enables one to use the speaker for nearfield applications. There is no reason for any criticism concerning the sound und thus, the S3X-H will be a hard competitor for other brands.
"Plus: first class sound, very good craftsmanship, price/performance ratio
Minus: nothing"
You can find the whole review on the amazona website.