Muzyk reviews the ADAM S2V
Reviews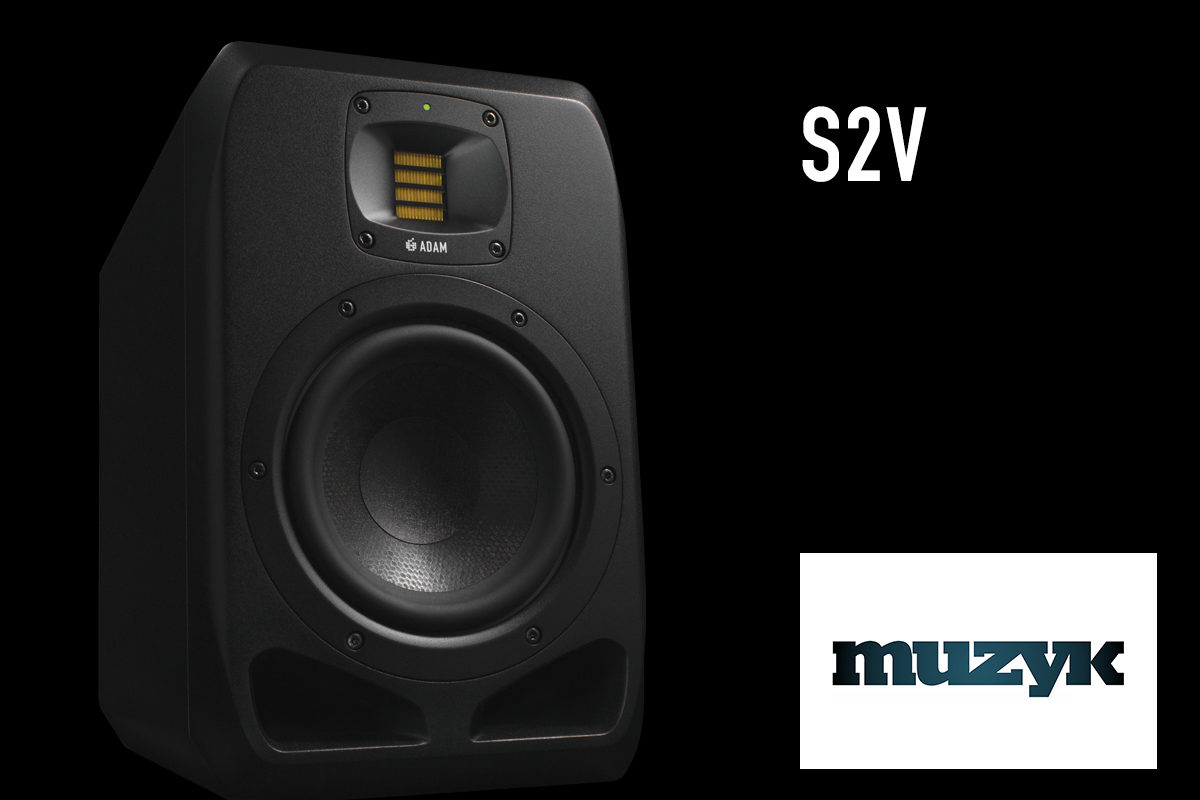 ADAM Audio's professional nearfield studio monitor S2V has been tested by Muzyk
Audio engineer and producer Konstantin "Kostek" Andrejew has reviewed our S2V nearfield studio monitor for Muzyk, the polish magazine reporting about news all around music instruments:
"The engineers of ADAM Audio have given the speakers a d

esigner-look, which at the same time improves the audio quality

."
"The integrated DSP processor allows the user to precisely adjust the monitor parameters to the listening environment and his own personal preferences

.

The last mentioned is still of high value, because during the development process of the monitor the final decisions are made by the subjective opinion of the engineer.

The possibility to adjust the sound to the liking of the user is a fundamental function

.

This kind of subjectivism is an important one, if not the most important."
"Most producers can be divided into two categories

.

The first one needs a monitor, that has to awaken positive audiophile feelings – the image of the sound needs to inspire the producer to get into a mode of creative euphoria (which also gets him going for a longer time).

The second category builds quite the opposite – the monitor shouldn't sound "nice", it should point out inhomogenities in the mix so it gets easier for the producer to notice and remove disturbing elements. In paradox the ADAM S2V is able to please both

.

On the one hand they sound "nice" and on the other they are that precise to find out easily how the mix is influenced.

"
"I recommend the

ADAM Audio S2V monitor for every small or medium-sized studio.

I think they are definitely worth the money and will be an essential tool for many producers

."
Read the full review in Polish here.