Keys magazine published a review of the ADAM S3V studio monitor
Reviews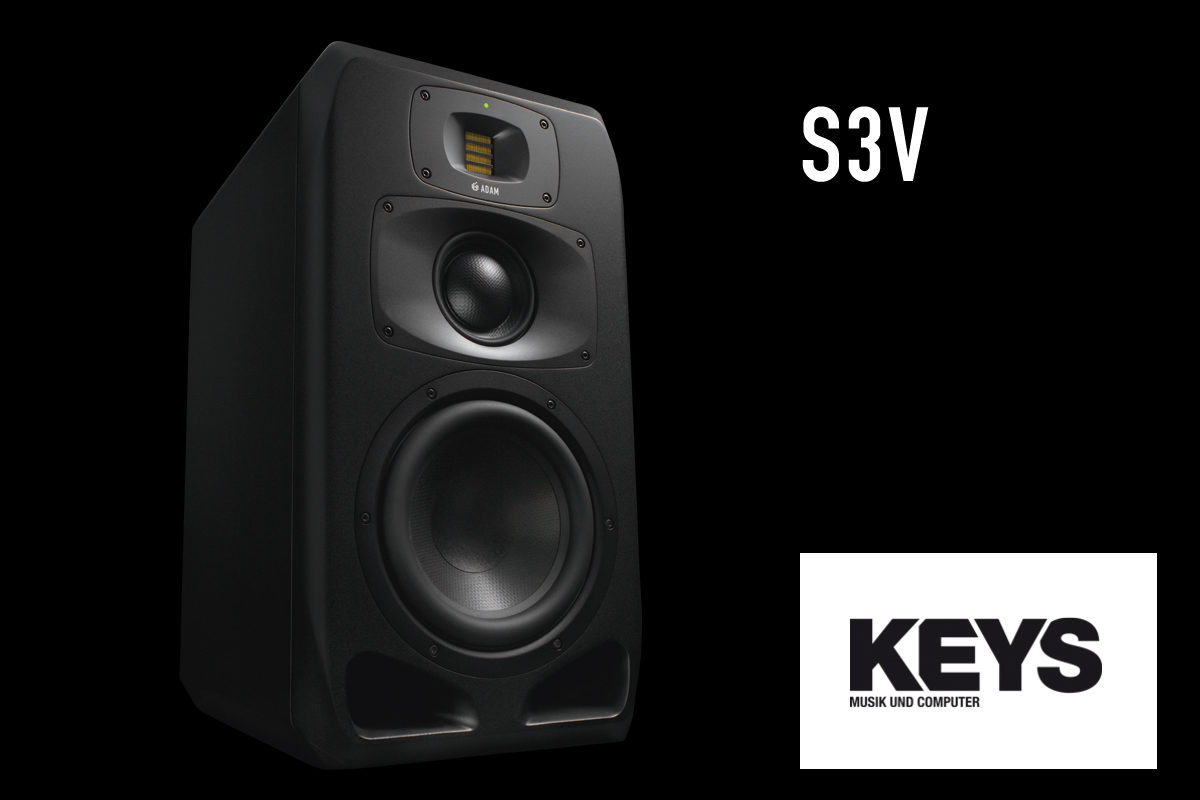 In a test by the German magazine, the ADAM S3V studio monitor just received a "very good"
Martin Person, (editor of Keys, the special interest magazine dealing with music and computers), listened closely to the ADAM S3V studio monitors. According to him, the result was pretty impressive indeed, saying:
"The bass range of all audio material used for the test, even the lowest sub-bass fragments, was played back with precision."
"Even when positioned close to a wall the S3V, remarkably, maintained its precision… no matter how high, or low, the audio material was, that was played back. This speaker is one of those rare examples of one with a really well-constructed bass reflex cabinet."
"The ADAM S3V is the solution of choice as an ideal monitoring system for both small and medium sized studios, whether for music or film production."
"Thanks to the almost inexhaustible level-reserves nothing really challenges the S3V: we tried drum recording as well as editing extremely low-pitched material – both tasks posed absolutely no problem for the speakers; in fact, the powerful and pleasingly sculptural acoustic projection of all varieties of signal-fragments was inspiring and motivated us to continue with even more audio work."
For the whole review (in German), please click here.