F7 + Sub8 reviewed by Tape Op Magazine
Reviews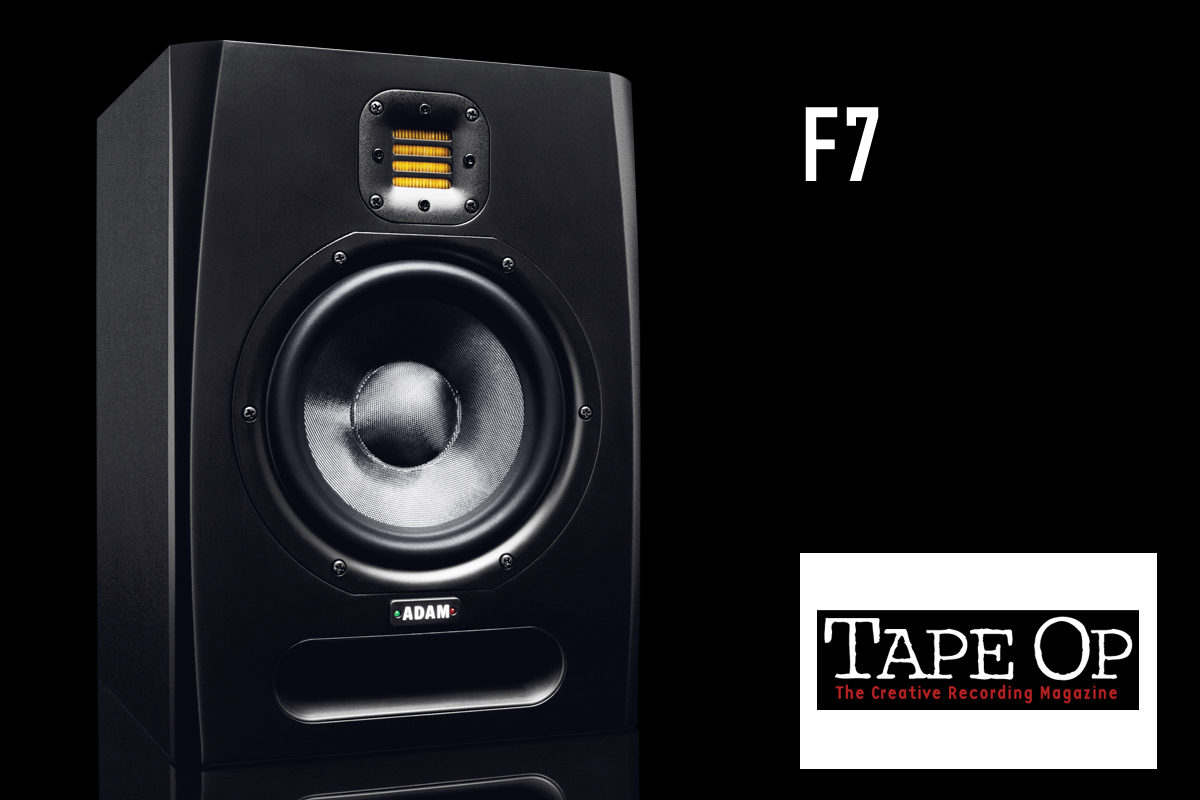 Berlin, October 28, 2015
The American recording magazine Tape Op recently tested a combination of our F7 monitors together with the Sub8 in its September/October issue 2015. Please read below a few passages of that review.
"ADAM's characteristically smooth highs, wide sweet spot, and excellent imaging are all achieved within this budget-friendly monitor. […]
Without a subwoofer, the F7's low end is pretty impressive, considering its modest size and cost. I hear good tightness and a consistent, creamy representation of frequencies from about 60 to 250 Hz — even as I vary volume levels. At no time have I ever felt that the low end was misrepresented or overly hyped. As I expected, the F7's most shining traits are its buttery highs and excellent imaging. […]
With a small footprint (16″ x 10″ x 15") and a handy remote control to adjust crucial settings, ADAM addressed a lot of my prejudice towards subwoofers. […]
The Sub8 grooves really nicely with the F7, serving up a classy "expensive" sound. […]
Compact and affordable, with a combined price of $1500 for a subwoofer and stereo satellites, the F7 and the Sub8 make a formidable project studio monitoring kit."
Scott McChane, Tape Op Magazine Issue No. 109, Sept/Oct 2015
You can download the full article here.