F7 reviewed by german magazine Professional Audio
Reviews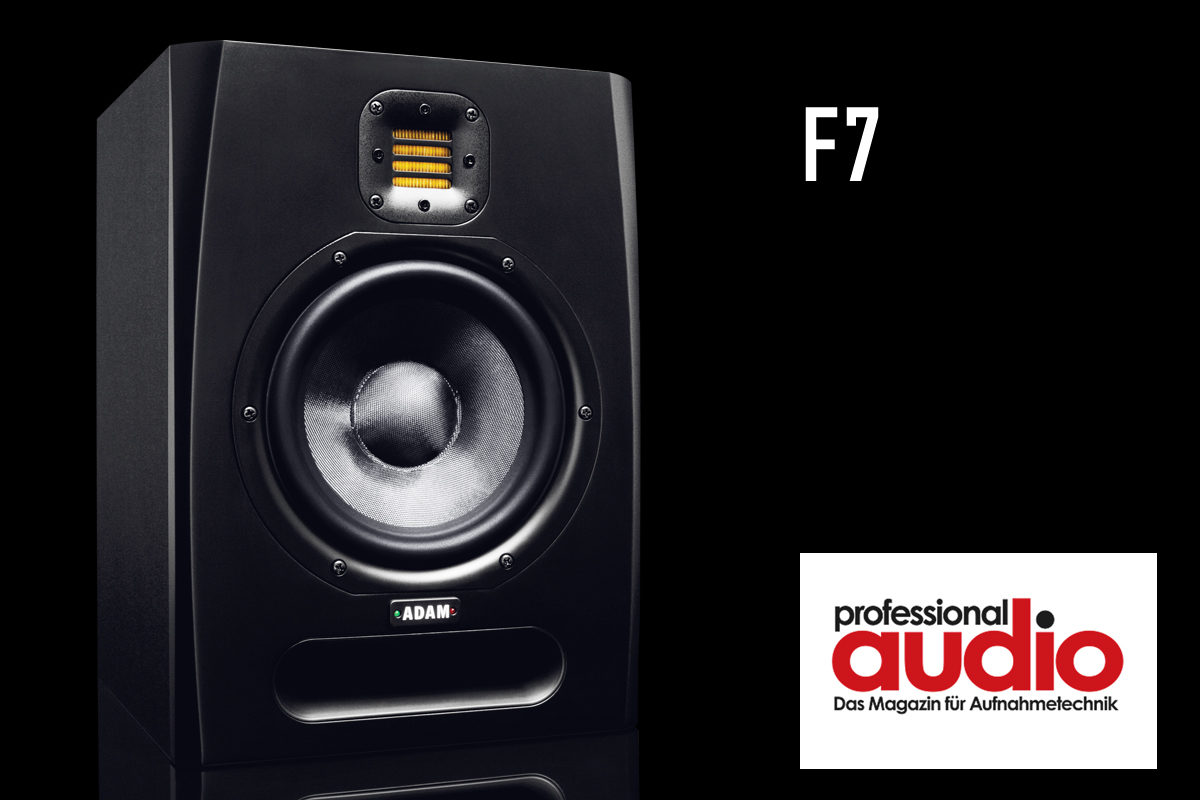 Berlin, March 10, 2013
The german magazine Professional Audio has recently reviewed the larger monitor model of our brand new F-series – the F7. Please read the translated conclusion of that review below.
"The bottom line is that the ADAM F7 makes a really good impression. Thanks to the X-ART tweeter and the homogenous tuning it definitely offers the ADAM sound. Although super cheap, this is a convincing monitor to work with and listen to."
Harald Wittig, Professional Audio, issue February 2013
You can download the full review here.