F7 reviewed by ProAudioReview in May '13
Reviews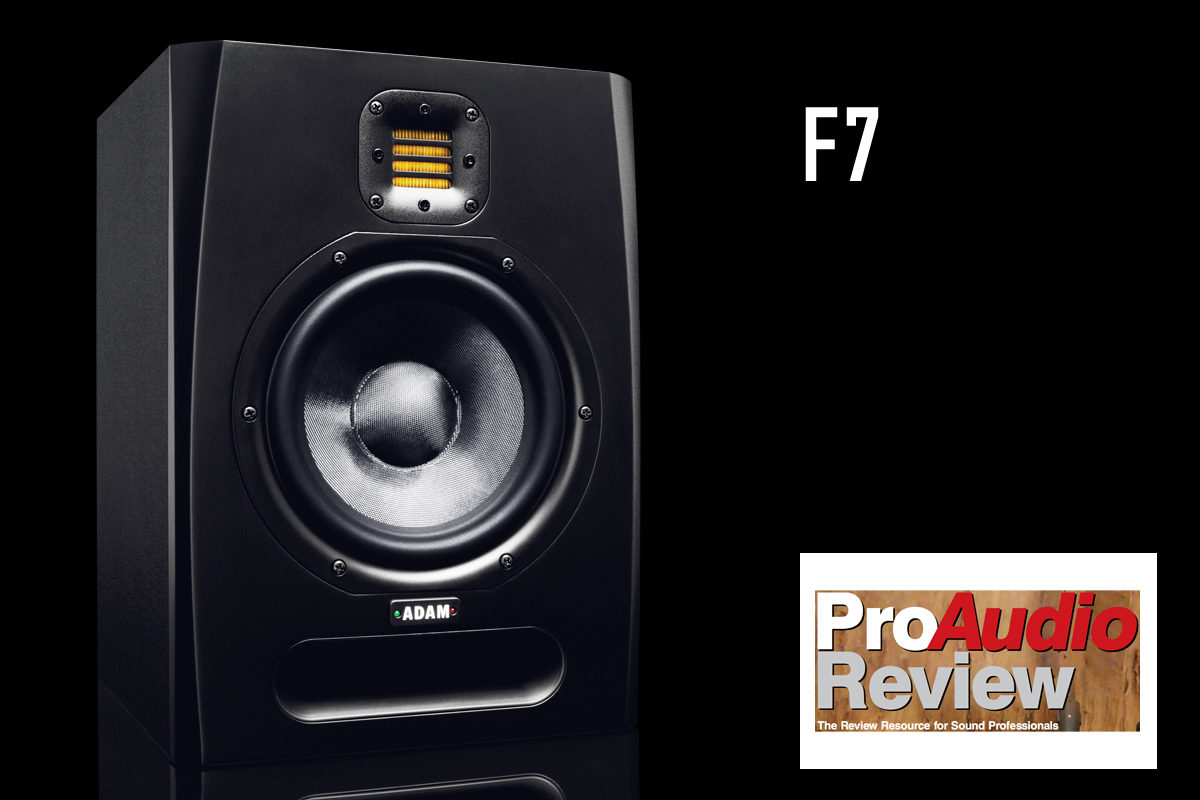 Berlin, May 29, 2013
The US magazine ProAudioReview has taken our new F7 monitors into the studio to check them out in the field. Please read their verdict in short below.
"There are no gimmicks and few frills to be found in the F Series: just solid performance for the discriminating, yet budget-conscious and/or space-limited audio producer."
And as a "second opinion" grammy nominated producer/engineer Rich Tozzioli has this to say:
"Like its cousins, the F7 sounds seriously good. […] I would definitely pair the F7s with the SubF for mixing full range. Other than that, these speakers are spot-on. I could comfortably mix with them, without hesitation."
Strother Bullins, Rich Tozzoli, ProAudioReview, issue May 2013
You can find the full article in the review section.