F7 monitors reviewed in MIX / March 2014
Reviews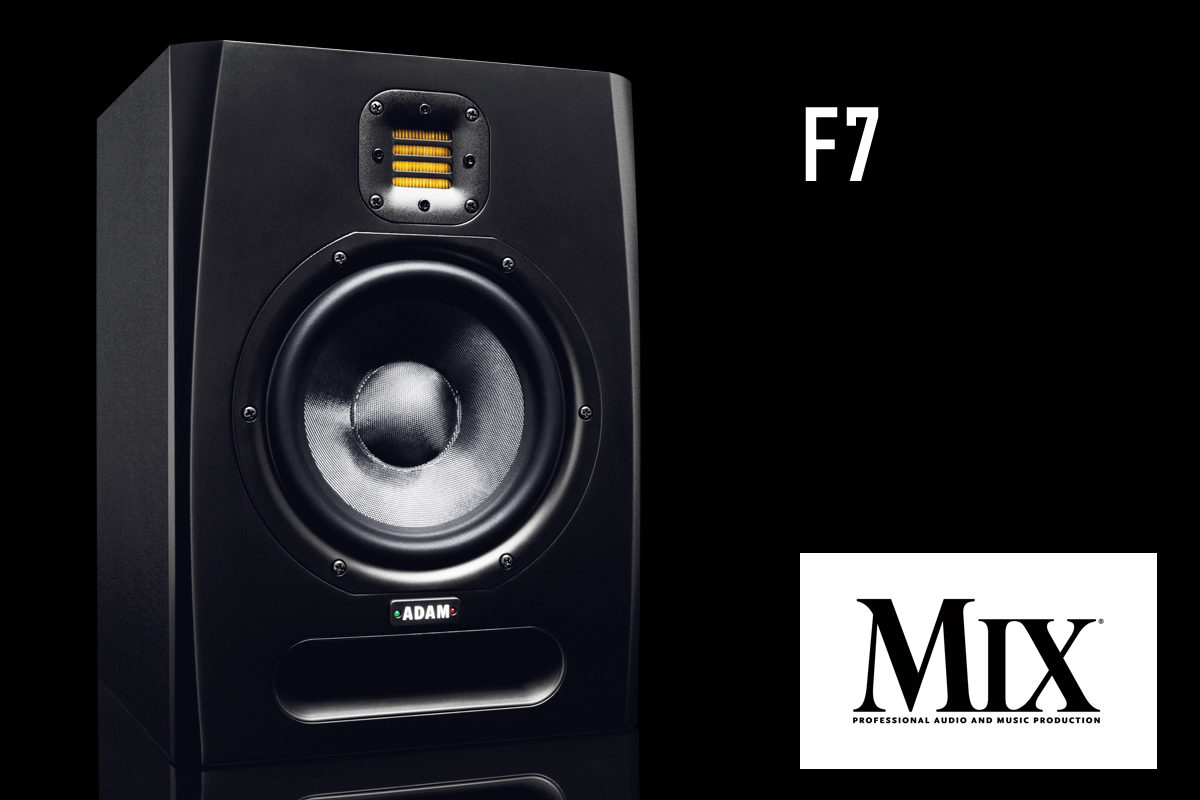 Berlin, April 11, 2014
Bobby Frasier of MIX Magazine reviewed the F7 in March. Please read a short excerpt of his conclusion below.
"What impressed me regarding the F7s was not only the performance vs. price point, but also the clarity of reproduction and the separation of instrumentation – important characteristics in any speaker design. You will be able to track and mix, knowing that what you are hearing can translate to other speaker systems (presuming you have true, accurate room acoustics). […] At this price point, the ADAM F7s are definitely worth your time to give a listen."
Bobby Frasier, MIX Magazine, March 2014
You can find the full review in our review section.