Bonedo reviews the ADAM S3V studio monitorwith 5/5 stars
Reviews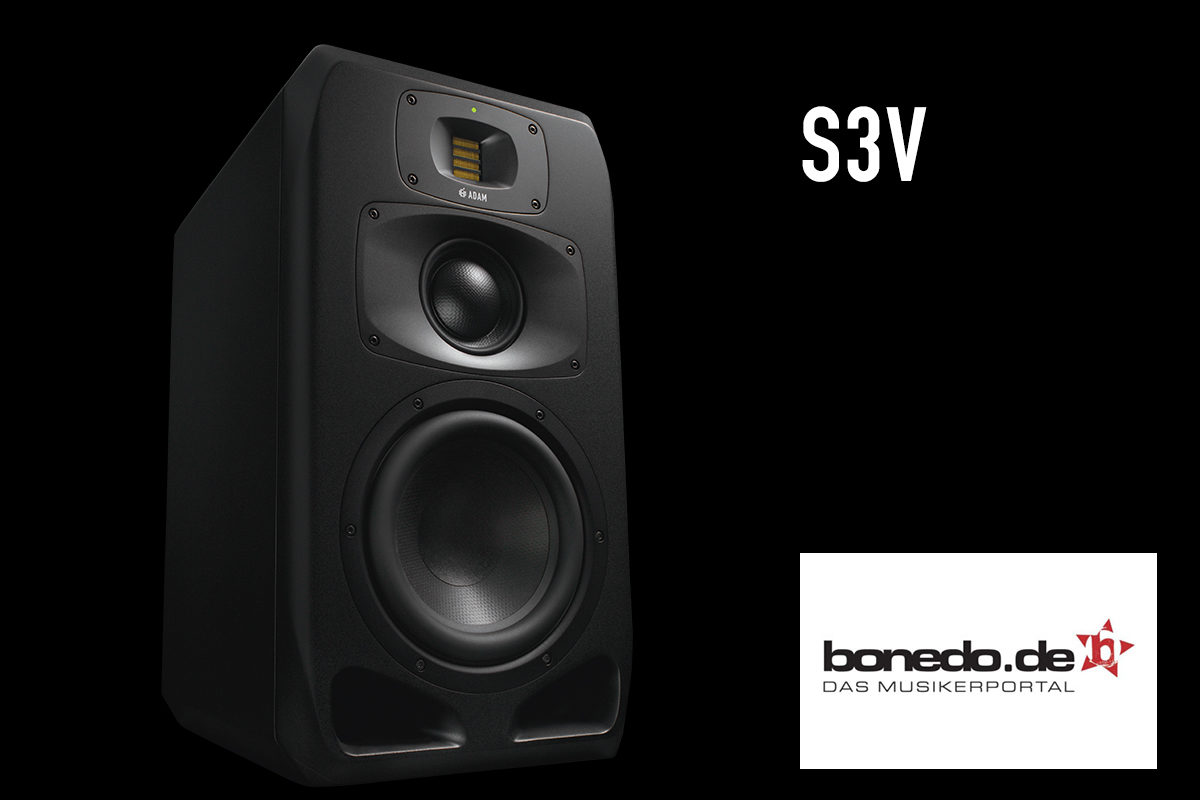 Leading online music equipment portal completes in-depth review of S3V, awards maximum rating
Writing for Bonedo, an online review portal for musicians, Peter Könemann gave the ADAM S3V midfield monitor a maximum 5 out of 5 possible stars after an in-depth testing and review process. He wrote:
"With the generous DSP-board there are almost no limits to the options in adapting to the speaker's position and your own listening-preferences."
"The impulse reproduction is firm, precise and the very highest standard. Even at high volumes, there are neither compression artefacts nor post-pulse oscillation. The S3V monitor has a commanding, natural sound across the whole band width."
"The high resolution delivers detailed spatial information, leading to a realistic and vivid sense of depth and separation of individual events. This will please mixing engineers, who, instead of fishing around in the mud, will immediately recognize, if any adjustments are necessary. The ability to place signals precisely in the stereo panorama makes positioning of instruments in the mix a lot easier."
"Anyone able and willing to invest in monitors in this price range has to take the Adam S3V into account!"
Read the full review (in German) here.